Photography can be an expensive business. But it does not have to be all the time!
Here are 25 really useful photography accessories costing less than £20. See, photography accessories do not have to be expensive, and in this little lot are some absolute gems of bits of cheap kit that I use to help me create my images, videos and online content. And some stuff that I am going to buy.
Before I go on, I need to tell you something.
I have added a link to the Amazon page where you can buy all these bits of kit. These links are all Amazon Affiliate Links – if you buy any of these products using one of these links I get a small commission, but you do not pay any more – Amazon just makes a little bit less which seems fair to me!
And one further thing – the product descriptions are taken from the particular product pages on Amazon.
Now that is out of the way let's get straight into the list.
1 – Photo Studio Tent With Lights!
Yes I bought a photo studio tent for a product photography shoot. I had to photograph coloured corner caps for a customisable table for a client. I had never done this before so having made two bad goes at it I bit the bullet and bought this little gem of a piece of kit. It cost me £19.99, but at the time of writing is going for the amazing price of £8.99!
Here are a couple of photos that I took using this tent.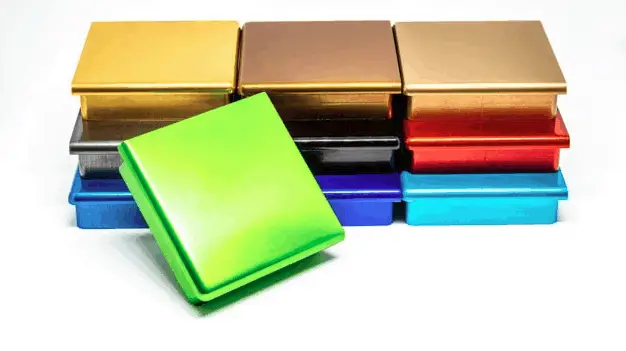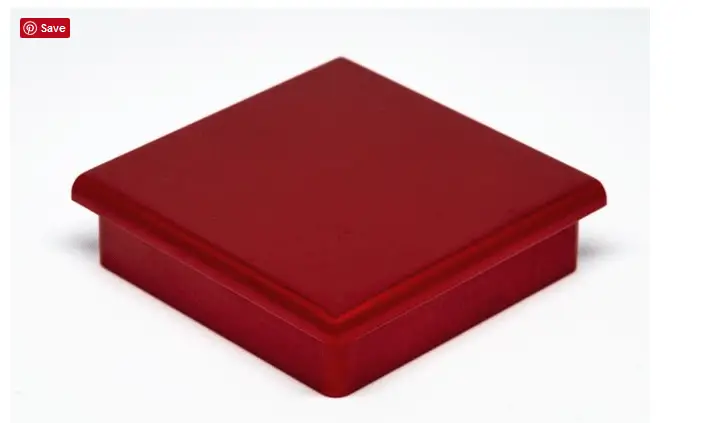 And here is the link to the tent on Amazon.
Photo Studio Tent, Mini Foldable Photography Studio Portable Light Box Kit with LED Light, LED Light Tent (22.6cmx23x24cm)+ Two Backgrounds (White and Black), Shoot Amazing Pictures Like a Pro by EDIFON
Oh go on then – here is the tent in action!
2 – Manfrotto Pixi tripod
I use one of these for my travel photography. I have been on foreign trips and only taken this as my tripod. I have used it to take long exposure images using my Canon 6D and Canon 17-40mm lens which were perfectly sharp. And it is even better with my mirrorless cameras, the Olympus OM-D EM5 Mk 2 and EM10Mk 2.
Here it is!
And the cost for this little marvel?
£17.99!
I know – ridiculous.
Manfrotto PIXI Mini Tripod with Handgrip for Compact System Cameras, Black
I did not know or think that this could also be used as a hand-grip until I saw the full description writing this post.
3 – Op Tech Wrist strap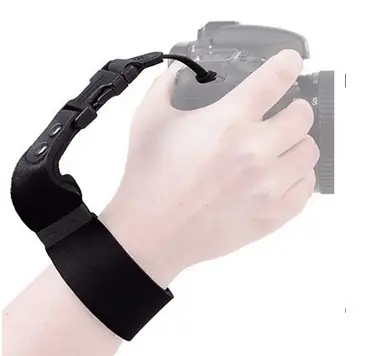 I hate camera neck straps. I used one for years until I realised that there is another way, wrist straps. There are other clever things too that slide and do all sorts, but less is more for me. And less means less bulk filling up my bag.
I like having my camera in my right hand with the security of a wrist strap just in case I lose my grip.
I use wrist straps on my Canon 6D and also my Olympus OM-D EM5 Mk 2 and Olympus EM10 Mk 2 mirrorless cameras.
And the price- £8.99!
OP/TECH 6701062 SLR Wrist Strap – Black

4 – Lastolite Grey Card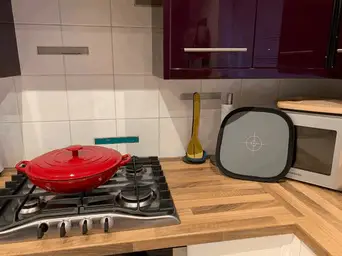 Why do I need a grey card? Simple – to get a good white balance. In difficult lighting conditions all I do is plonk this in the scene in a logical place. Then I take another photo without it and when I get back to my office to edit the photos I use this as my grey point for custom white balance.
Works a treat in Lightroom and I can copy and paste the correct white balance to as many photos as I want to.
All for £19 and very little space in my camera bag.
Lastolite by Manfrotto LL LR1250 Ezybalance Grey Card – 30 cm, Grey/White
5 – Pec Pads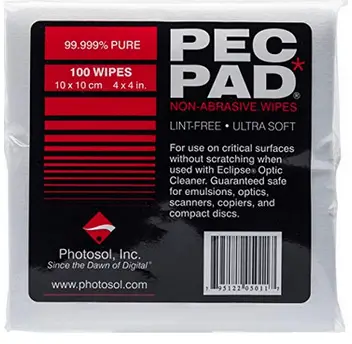 These excellent disposable cleaning cloths are what I use to clean my lenses and anything else that needs a delicate clean.
Used with the next item this is 50% of my day-to-day photography gear cleaning stuff.
These packs last a surprisingly long time too!
You get 100 of these for £17.99 – an absolute bargain!
Photographic Solutions 10x10cm Pec Pad (Pack of 100)
6 – Eclipse Lens Cleaning Solution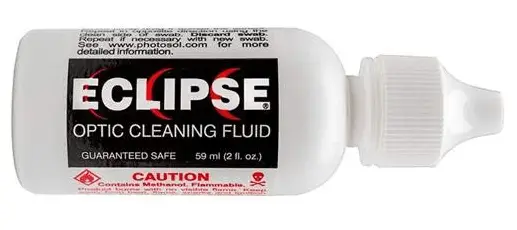 The other half of my day-to-day camera cleaning kit is this stuff. Two drops on a Pec Pad and off you go cleaning stuff for fun, in particular the most delicate front and rear lens elements.
You can use this stuff to clean your camera sensor, which I have not done since I had a bit of a problem many years ago.
These bottles seem to last forever.
£16.98 including free delivery!!
Photographic Solutions Eclipse Lens and CCD Cleaning Fluid
And I also buy a small bottle for travel use.
7 – Head Torch
Yep this is me wearing my head torch. Dead handy to have in my camera bag for a few essential uses.
First one is getting to where I want to be for sunrise if it is super dark out there.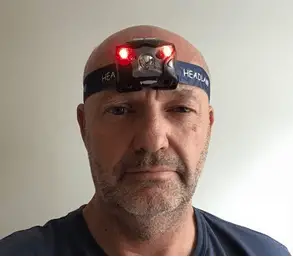 And once I am there, whilst I can use my camera with my eyes closed I do need help changing my camera lenses – not only that but also finding them in my bag.
Less than a tenner too!!
Xiancai USB Rechargeable LED Head Torch, Super Bright LED Headlamps, White & Red LED, 5 Modes, Best Head Lights for Camping, Hiking, Jogging, Running Fishing, Kids
8 – Micro fibre towel
Micro fibre towels are so useful. What do I use them for?
Protecting my camera in light rain is one use, not that there is that much rain in Greece!
I also use them to clean down my camera body and lens, removing sea salt and general coastal debris.
They are also useful providing extra grip if my hands are particularly sweaty.
And I have used one as an improvised hat on a particularly sunny day.
And finally they act as padding in my camera bag when I am travelling.
So much for so little.
£6.46 for a pack of 10 400mm x 400mm cloths. Another bargain.
Lint Free Microfibre Exel Super Magic Cleaning Cloths For Polishing, Washing, Waxing And Dusting. Cleaning Accessories, Blue (Pack of 10)
9 – Filter wrench
A handy thing to have just in case a filter gets stuck. This has happened to me in the past, I once could not get a filter off as it was so hot I just could not grip the filter to remove it. Of course the cloth above would help, but for an investment of £2.47 (for two) I always have one of these in my bag just in case.
Doradus 48-58mm/62-82mm Kood Filter Wrench Spanner Camera Lens Filter Removal Tool Black
10 – Hot Shoe bubble level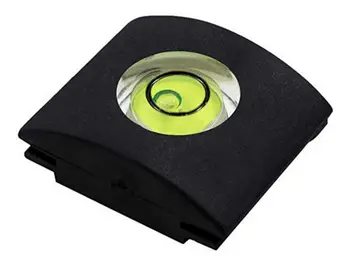 My cameras have spirit levels built into them. That is all well and good. But there is a problem. Sometime I cannot see the LCD screen, especially when I have placed my camera down low and cannot get down to it.
I know that the accuracy might not be 100%, but I do know that it gets me close enough that I only have to make minor adjustments after.
And for less than £3 it is more useful than a coffee.
TRIXES Professional Camera Spirit Level Flashbulb Flashlight Hot Shoe Cover for DSLR
11 – Filter step up/ down rings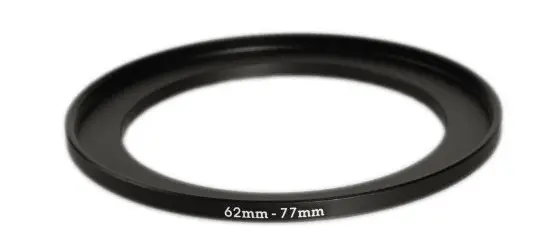 I have a 77mm circular polarising filter. It cost me £100. It fits my Canon 24-105mm lens, and also my Canon 17-40mm lens.
My new Olympus 12-40mm F2.8 Pro lens has a filter thread of 62mm.
So what I need is a step up ring from 62mm to 77mm. And how much will this cost me?
£6.11 for this neat item.
Ares Photography 62mm to 77mm Step-Up Lens Adapter Ring for Filters, Made of CNC Machined Metal with Matte Black Electroplated Finish
Taking this a step further. My Lee Big Stopper filter and holder cost me nearly £200. It comes with a 77mm ring. I can use the adaptor above to add this filter to my Olympus lens.
Sweet. I said gear does not have to cost a fortune – this adaptor costing less then £7 has saved me hundreds of pounds.
12 – Vertical grip for my Olympus OM-D EM5 Mk 2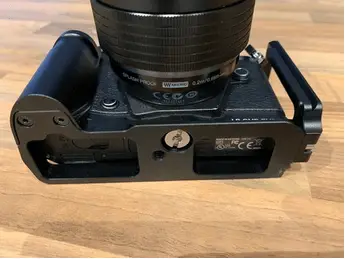 I am used to a Canon 6D, which has an excellent hand grip which I use all the time. When I bought my smaller Olympus camera I struggled with the smaller grip to be honest, so wanted something that I could grip more easily.
And this is the first thing that I tried, and it worked a treat.
This is the most expensive item in this post, costing a princely £19.99! And as a bonus it is also an L Bracket, with Arca Swiss compatible plates on the bottom and the side, which I use all the time.
What is not to love for less than £20??
QR Vertical Shoot L Bracket Plate With Hand Grip For Olympus OM-D E-M5 EM5 Mark II
13 – How Do I Do That in Lightroom Classic? Book by Scott Kelby.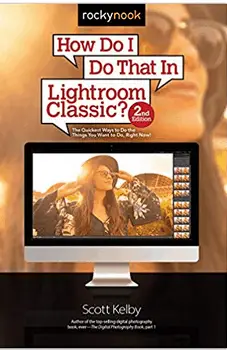 This is a book I can recommend from the biggest selling author of books on Lightroom and Photoshop – Scott Kelby. I do not have this book, as I have been using Lightroom since it first came out, and am happy with my knowledge of Lightroom.
Currently for sale on Amazon for £17.74.
How Do I Do That in Lightroom Classic?
But having said that, Photoshop is a struggle for me. So I do have this book.
14 – How Do I Do That in Photoshop?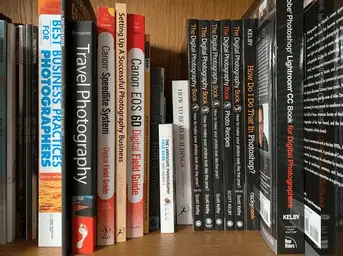 Here it is on my bookshelf. And yes there are quite a few other books written by Scott Kelby on there.
This book is great, as it explains one thing on a page, telling you how to do it. Nice and simple and has helped me many times work out quickly how to do something in Photoshop.
Currently for sale on Amazon for £15.98
How Do I Do That in Photoshop?: The Quickest Ways to Do the Things You Want to Do, Right Now!
15 –  Hurricane blower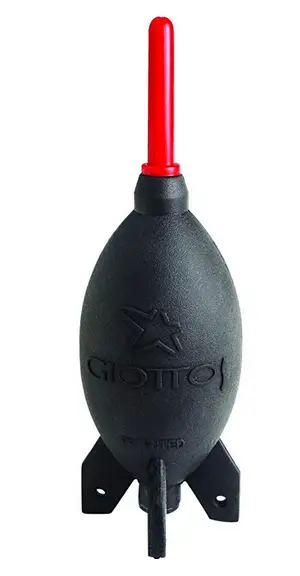 What do I use this for? Blowing the dust off my sensors. I don't clean my sensors myself, but I do get rid of the big bits using one of these things. And I use it to blow stuff from the lens mounts and anywhere else on my camera.
I have the Giottos one that costs £13.47 at the time of writing. There are other cheaper ones available though that do the same thing.
Giottos GTAA1900 Rocket Air Blower – Black
16 – Waterproof Phone Case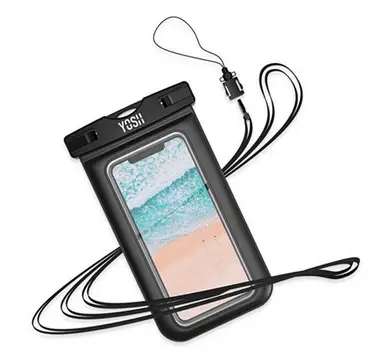 I have an iPhone XS. It is water resistant to a depth of 2 metres for 30 minutes. But is has never seen water.
I want to do underwater videos using my iPhone, and also take those cool photos half under the water and half above the water.
So I bought this case.
I used it once, to protect my phone on the beach, but I have not been brave enough yet to actually use it underwater with my phone in it.
 I have however tested it in the bath and it was fine!
How much? £5.99. I know. And how much is an iPhone? £949!
Waterproof Phone Case YOSH IPX8 Watertight Sealed Underwater Waterproof Phone Cases Pouch Bag Dry Bag with Lanyard for iPhone X XR XS 8 7 6s Plus Samsung S10 S9 S8 Huawei P30 P20 Mate20 Pro up to 6.1
17 – Spare rear lens and body caps
These are must have accessories. If you lose one of these spares are needed. They are small, weigh nothing, cheap and protect two of the most important parts of a camera, the exposed rear lens element and the camera sensor.
And they also serve another purpose.
When I travel I separate my lens and camera body – this means they take up less room.
And to do this I need these two bits of plastic.
Cheap but invaluable!
And don't worry if they are made by your camera manufacturer – they all fit just fine and after all are only pieces of plastic!
You can get these for Canon cameras for £4.25
JJC L-R1 Rear Lens and Camera Body Cap Cover for Canon EOS & EF/EF-S Lens – Black
And for Olympus these cost £6.99
Fotover Micro 4/3 Body Cap and Lens Rear Cap Cover Replacement Set for Olympus/Panasonic M4/3 Cameras and Lens,2 Sets
18 – Memory card holder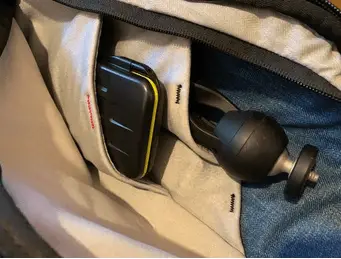 I take one of these with me in my camera bag wherever I go.
Actually I have two of these which I take with me. One is yellow, and holds my empty memory cards, and the other is red, and holds memory cards with photos on. On a trip I keep the red case in the room safe, and at the end of every day I put that days memory card n the red case. I put a new card in the camera for the next day.
This means that if I drop my bag off the side of a cliff all I will have lost is that days photos. And as my gear is all insured I am covered.
I am very fussy about how I look after my memory cards, which are very important to me.
Each of these costs £8.99 from Amazon.
Beeway® Tough Water Shock Resistant Protector Memory Card Carrying Case Holder 24 Slots for SD SDHC SDXC and Micro SD TF with Storage Bag & Carabiner
19 – Memory card holder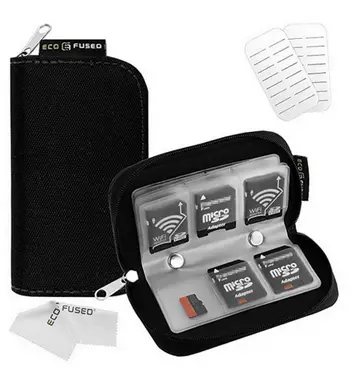 Yes, I have another card holder. When I get back from my trip, or indeed from a days shoot, I store used memory cards in this soft wallet which lives in my desk drawer. I import the images into Lightroom, and then put the card in this wallet until I have completed a physical back up of my hard drive to my off-site hard drive, which I do every month.
And this costs less than a fiver – actually £4.69
Memory Card Carrying Case – Suitable for SDHC and SD Cards – 8 Pages and 22 Slots – ECO-FUSED Microfiber Cleaning Cloth Included (Black)
20 – New SD Memory card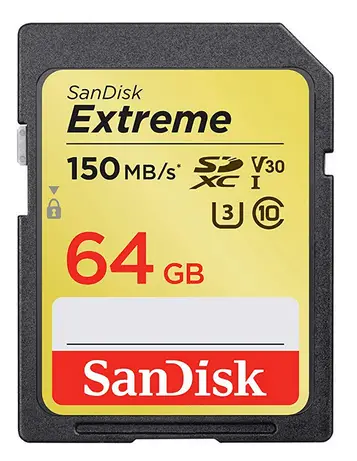 I have a lot of memory cards. As you will see above I only use one card per day, so for a two-week trip I could need 14 cards. Ok on a two week trip I will probably use a card for a couple of days, but I still need a lot of cards.
And I do not use emormous cards that hold thousands of photos.
No, I like to use smaller cards and change them every day/ couple of days.
This reduces the chances of a card failure, and also of losing images as I explained before.
I also rotate my memory cards, and replace them every couple of years.
So I am about to buy a few of these and bin the older cards that I have.
These are £18.99 each, and plenty big enough for my needs.
SanDisk Extreme 64GB SDXC Memory Card up to 150MB/s, Class 10, U3, V30
21 – Phone tripod holder
This is currently living on one of my tripods in my office, as I am recording weekly videos for my YouTube channel using my iPhone. A very simple piece of kit, simple but very useful.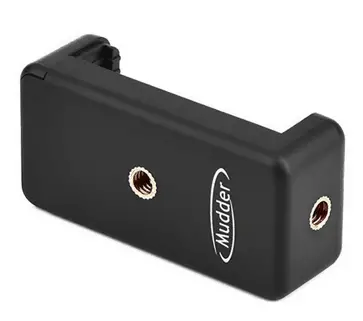 There is not a lot more to say about this – it screws into my tripod head and can be mounted in landscape or portrait mode.
And it only costs £6.09!
Universal Smartphone Holder Mount Monopod Tripod Adapter of Selfie Stick with Double Screw Head for iPhone 6Plus 6, iPhone 7Plus 7 Samsung Galaxy (Screw Mount)
22 – Haofy Tripod Umbrella Holder
I do not have one of these, but this seems like a great accessory for me. When it is raining I just attach a brolley to this device fixed on my tripod and I am sorted! Time to get one ordered.
£8.99
Haofy Tripod Umbrella Holder, Outdoor Camera Tripod Umbrella Holder Clip Bracket Stand Clamp Photography Accessory
Yes – me with a brolley.
Well it had to happen at some point in my life!
 23 – THE NORTH FACE Men's Salty Dog Beanie

This photo of me I took on the top of the caldera on the wonderful Greek Island of Santorini. As featured on my website Photos of Santorini.
Yes I have a red hat. The red North Face Hat featured in my profile photo is a tad old now, so this is the one that I am replacing it with.
This new one goes for £18.95.
THE NORTH FACE Men's Salty Dog Beanie
Now for two items that are not available from Amazon – yes there are things that you have to buy from other places!!
24 – 2 month Photography Creative Cloud subscription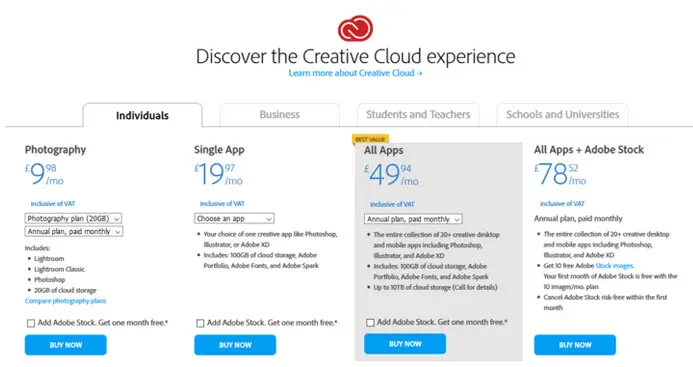 I know that this is a 12-month subscription, but I reckon that if you sign up for the Adobe Creative Cloud Photography plan currently £9.98 including VAT per month you will be happy that you did. You get Lightroom and Photoshop for less than a tenner per month.
This is the plan that I use – it gives me all that I need.
And you can trial all the Adobe stuff for free for 30 days, so for less than £20 you can have 3 months of Lightroom and Photoshop.
And having had these two simply amazing photo editing packages for three months I reckon that you will stick with this just like the rest of us!
Check out the Adobe website for more details.
https://www.adobe.com/uk/creativecloud/plans.html?promoid=6NCS7DGT&mv=other
25 – The Photographer's Ephemeris
This is a great App. This is the only App that I use on my iPhone to help me plan my sunrise photo shoots.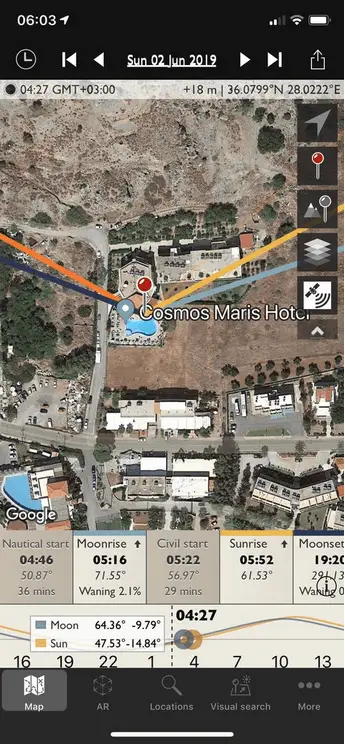 It tells me where the sun rises and sets, and lots in-between. I use this whenever I get to a location, find the composition I want and then I can drop a pin just in case I forget where the perfect location for a shoot was.
As I usually do this the day before I can normally manage to remember but it is great to be able to record the fact!
£9.99 on the App Store
And you can find out more about this wonderful tool at the Photographer's Ephermis website
https://www.photoephemeris.com
It is a bit fiddly to use at first, but a bit of practise and you will be up and running and loving it just like I do.
This is a screenshot taken on the wonderful Greek Island of Rhodes. While I am on the subject of Rhodes why not check out the page all about my photos of Rhodes.
OK – that is the 25 things done – a few more bits before I finish.
What camera bag do I use?
I use a Peak Design Everyday Backpack. This costs more than £20, but I wanted to mention this as this is the bag that I put all of this good stuff in.
Here is my bag in action.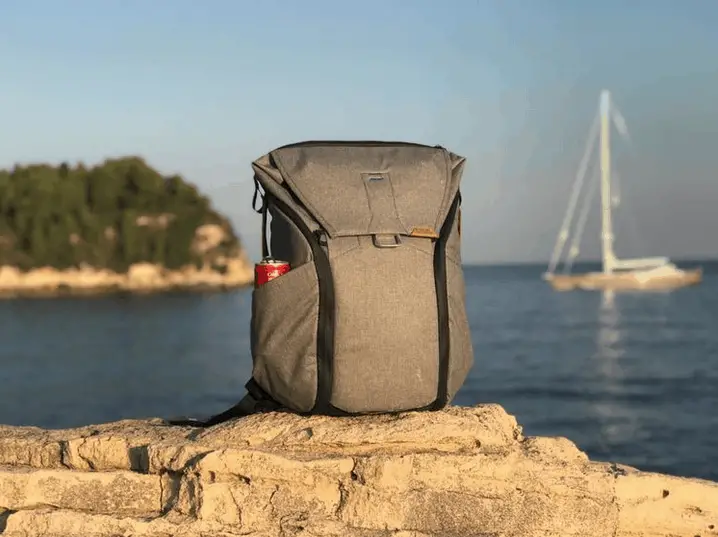 Currently available on Amazon for £258.99. That is the 20 litre bag. The 30 litre bag, which I am about to invest in, is £259!
And to finish off here is a photo of my Canon 6D on the Manfrotto Pixi.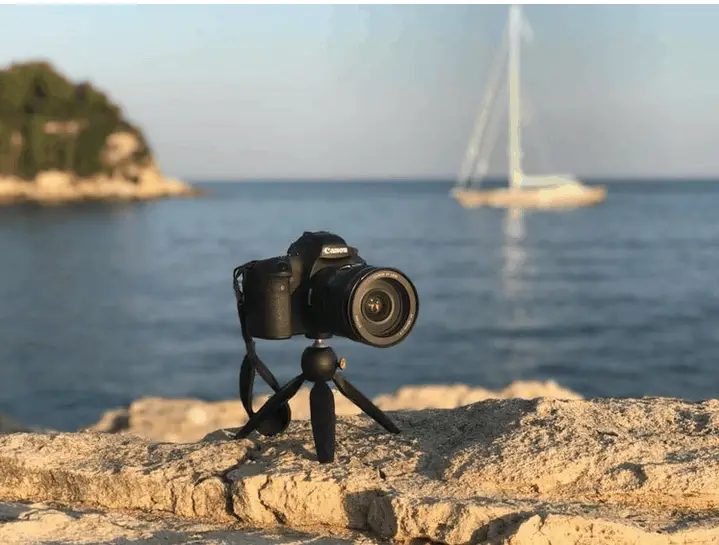 This photo was taken on a morning shoot working for my website Paxos Travel Guide.
That's it.
I hope that you found this post informative, and that you are inspired to get some new gear costing less than twenty quid!
You can check out the rest of my photography gear on my page called gear!
And you can now watch the accompanying video on my YouTube channel.
Rick McEvoy ABIPP – Photographer, writer, website creator
#photographyaccessories #rickmcevoyphotography #canon6d #olympusem5 #photographyaccessoriescostinglessthan£20