The other week on my photography blog I posted 50 photos crying out for Luminar AI Sky Replacement.
This is the update to that post, 50 New Photos Created With Luminar 4 AI Sky Replacement. In this post published on the release day of Luminar 4 I am publishing the original photos and the new versions with the sky replaced. 50 architectural photography images created by clients with the sky replaced using Luminar 4 (ok well 10 today!).
These are very quick edits.
These photos have been transformed using the skies that you can find in Luminar 4. I have added a new sky and done nothing else – in this set of images I have left the work to Luminar.
There are tweaks and refinements in Luminar that you can apply – I have done none of that. I will take a bit more time and care over a selection of these photos and see what these refinements can add to a finished photo.
Why am I doing this?
I want to show you that sky replacement is a perfectly legitimate tool in commercial architectural photography, and also that sky replacement can be subtle and quietly enhance images.
Luminar 4 is released today
You can buy Luminar 4 now, and if you use my affiliate link I get a commission, but you do not pay any more.
This is my Skylum Affiliate Link.
About this post
This is not a post about how AI Sky Replacement works – this is a post about the photos and the very quick changes achieved by quickly changing the sky.
I will write in much more detail about Luminar 4 in the coming months, and how I use it on my commercial architectural photography work.
And now let's get onto the 50 photos.
OK – 10 photos today.
I decided to make this post a week long series of posts. At the end of the week I will publish the whole lot in a slideshow.
Photo 1 – Guildhall Square in Southampton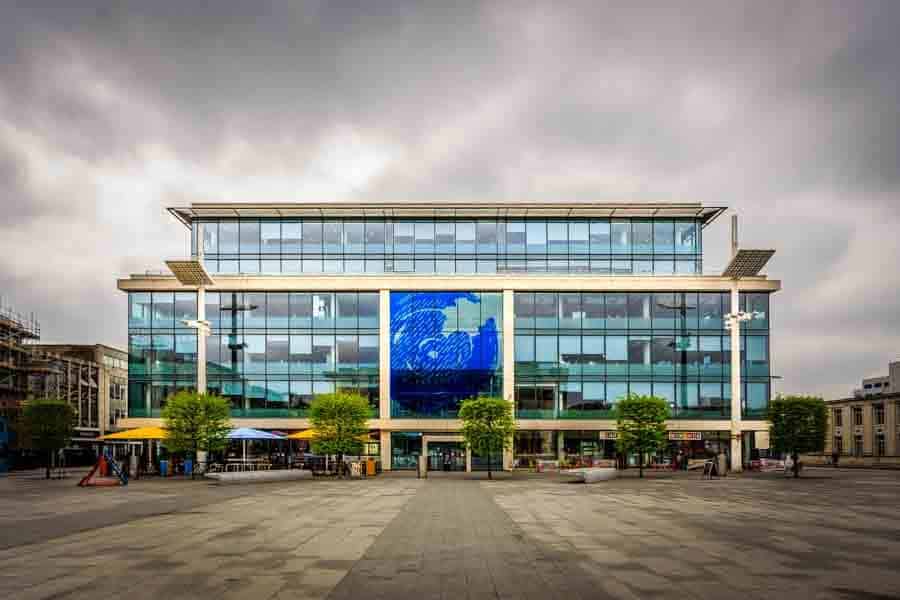 Guildhall Square Southampton photographed by Rick McEvoy

Guildhall Square Southampton after the sky has been replaced using Luminar 4
The shoot was the internal refurbishment of an entire floor of this building. Interior shoots can sometimes benefit from cloudy days, but the external shots, taken on this shoot to provide context for the internal refurbishment works, do not.
Sure I could go back and re-photograph this building in a public place, but the photo did the job for the client.
Photos 2 and 3 – Construction Product Photos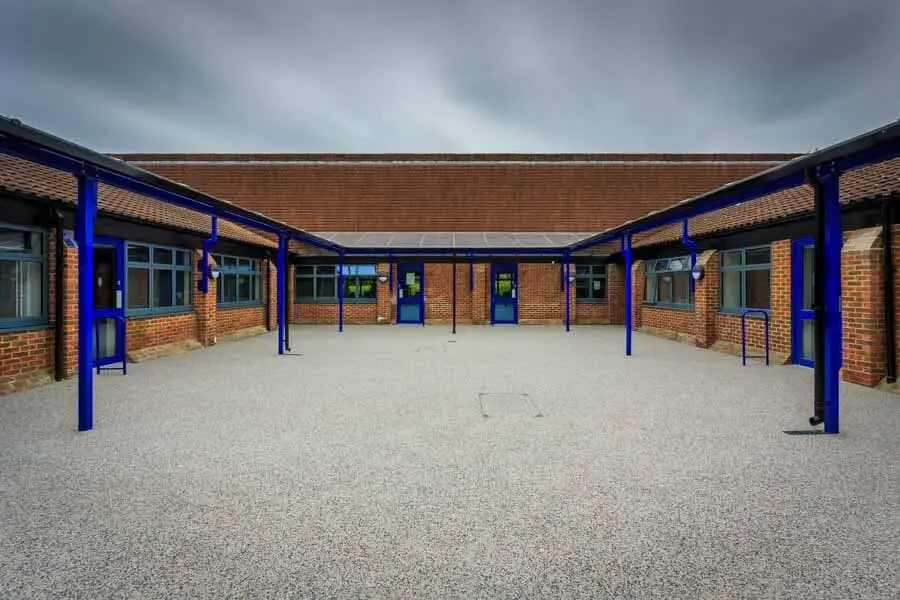 Construction product photograph, Hampshire

Construction product photograph, Hampshire – this time with a nicer sky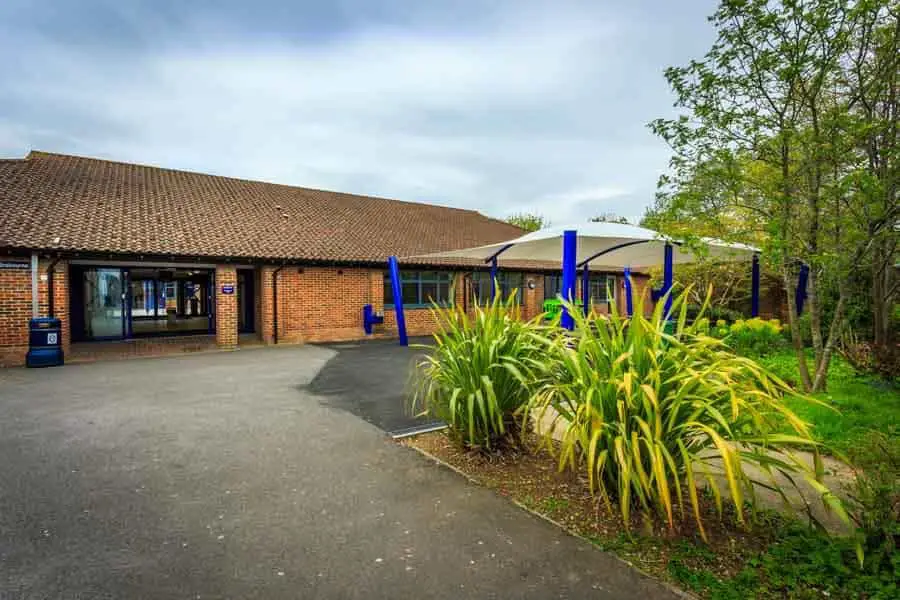 The other shot of a bespoke glazed canopy in Hampshire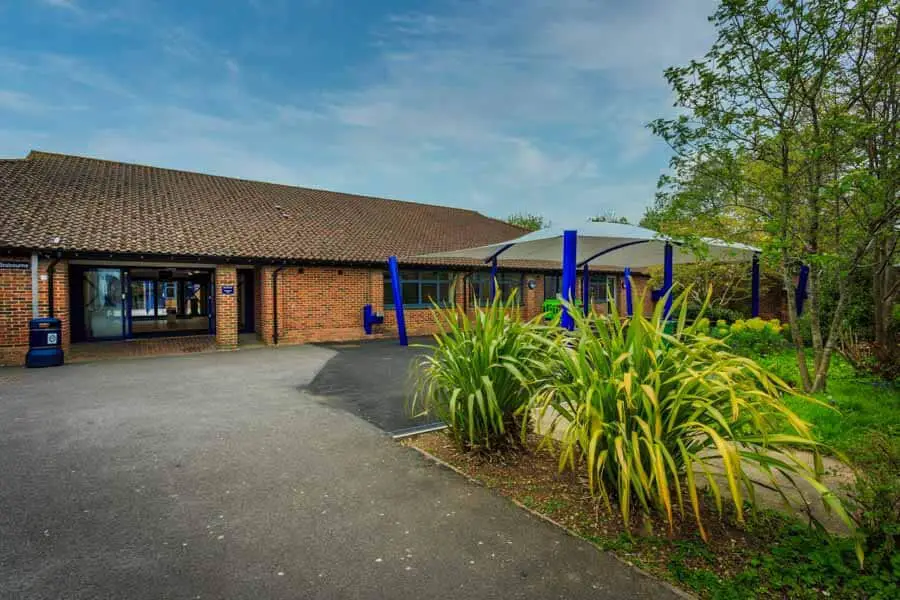 The same photo with a subtly bluer sky
Photos of a bespoke covered walkway photographed on a cloudy day. Hardly what the specialist installer wants!
But hey I can fix that with Blue Sky 4 in no time at all.
And this sky looks completely natural which is good. The sky in the second photo was fine, but it needed to look like the first photo.
Photo 4 – New Houses in Southampton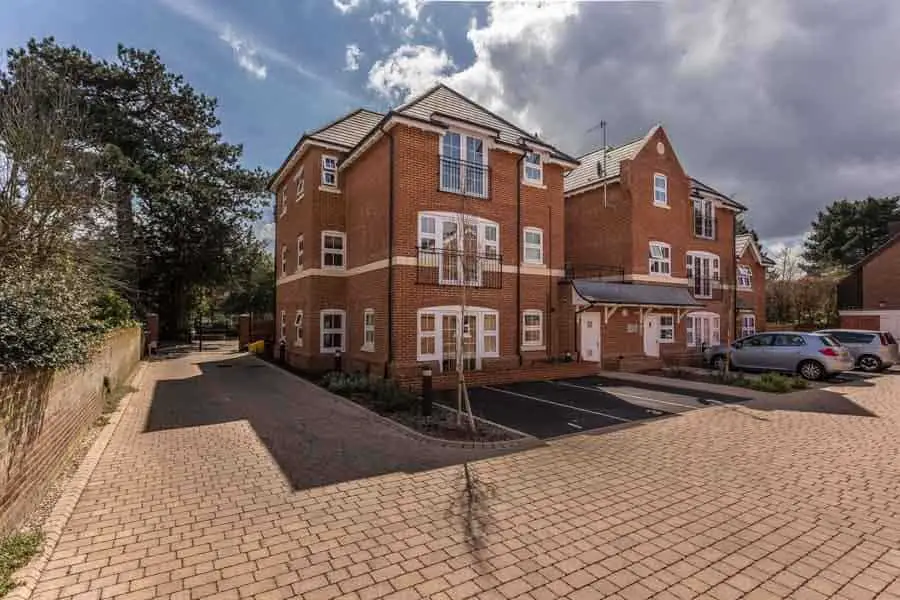 New houses in Southampton photographed by Rick McEvoy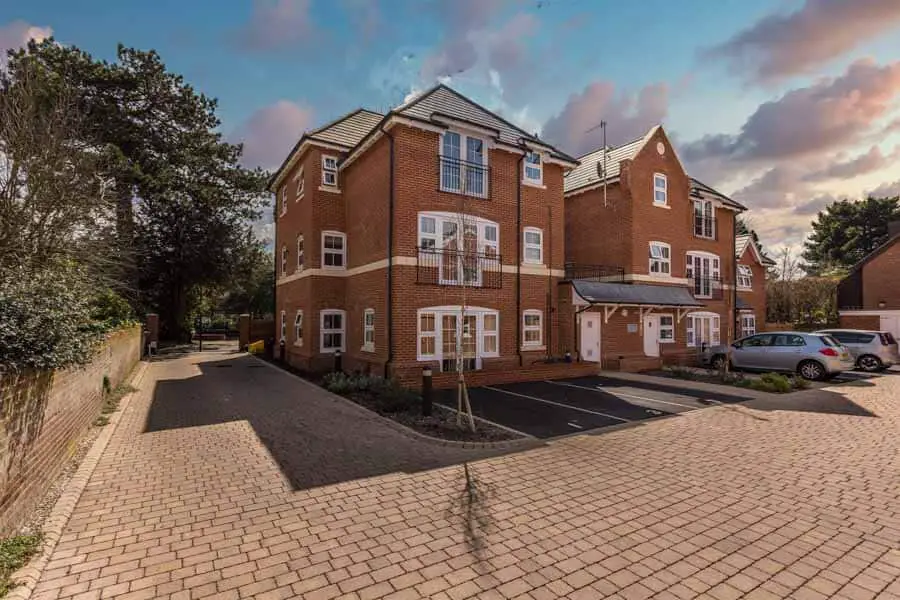 An instant improvement with a new sky
I don't like the sky. That's all. I just do not like it. So this is what I did.
I added Sunset Clouds 1 to transform the image into something that I actually like!
Photos 5 – 7– Winchester School of Art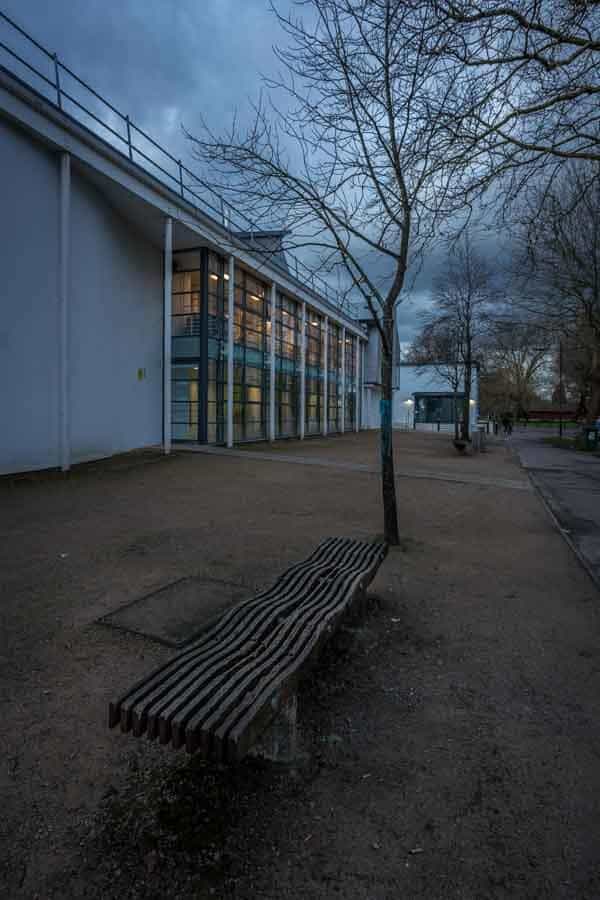 An evening architectural shoot in Hampshire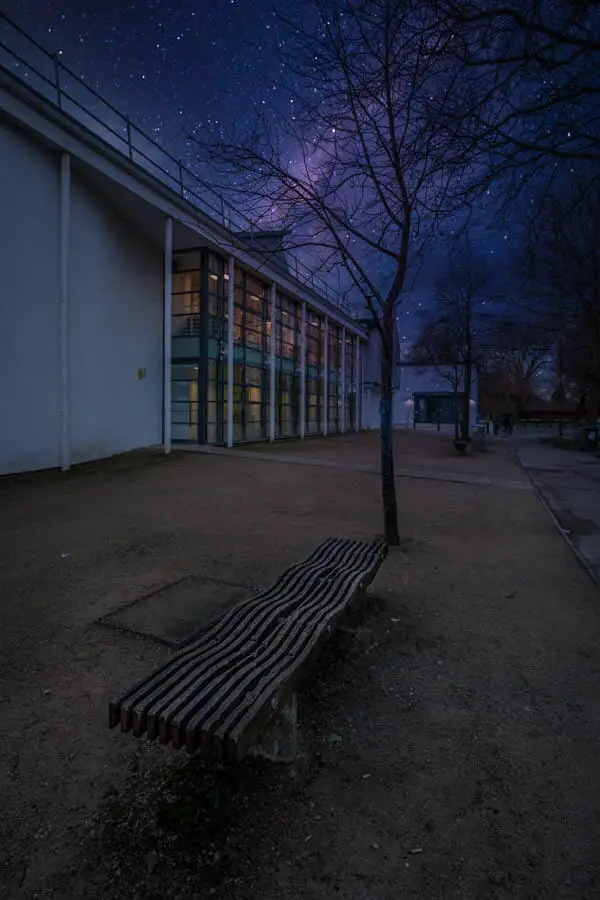 Hey presto a starry sky in one click!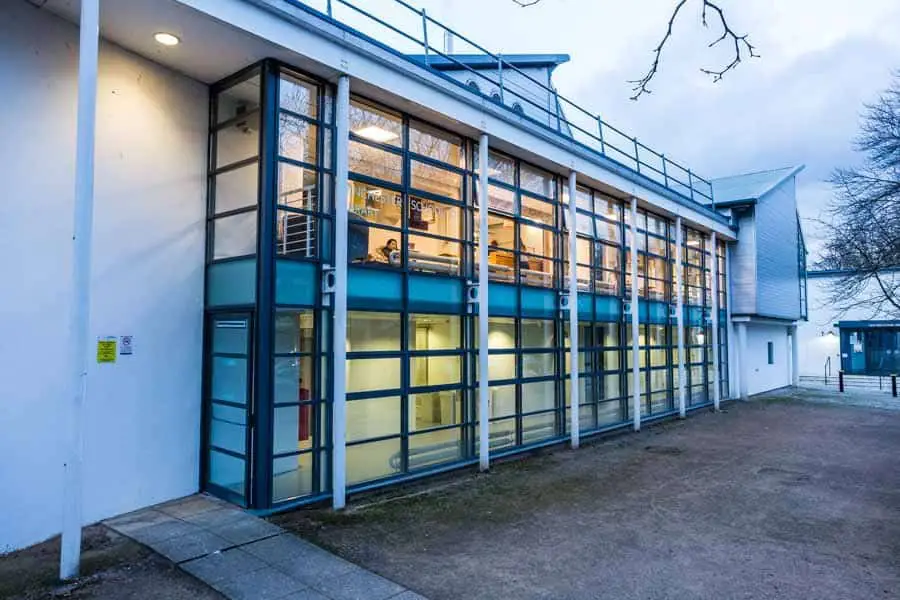 A completely unprocessed image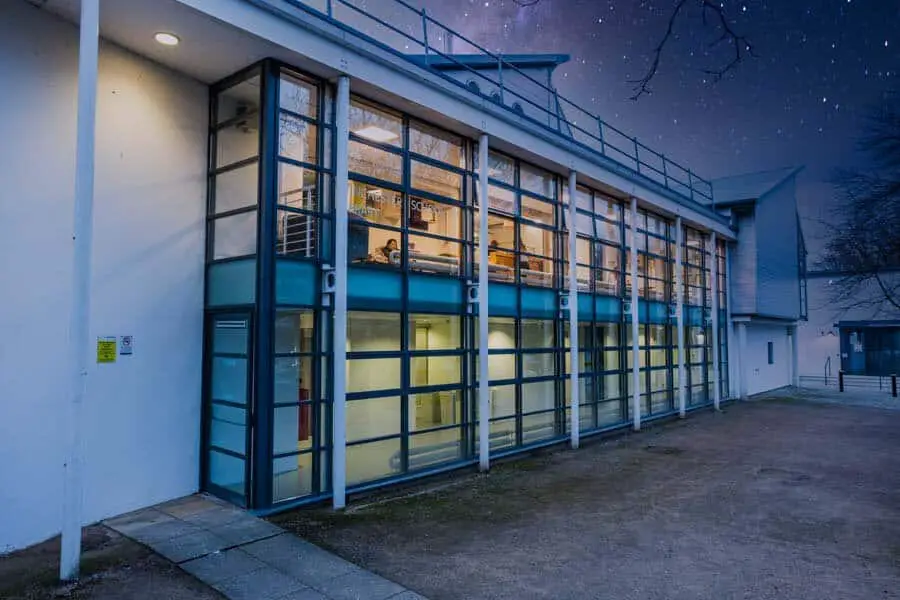 Much better with a starry sky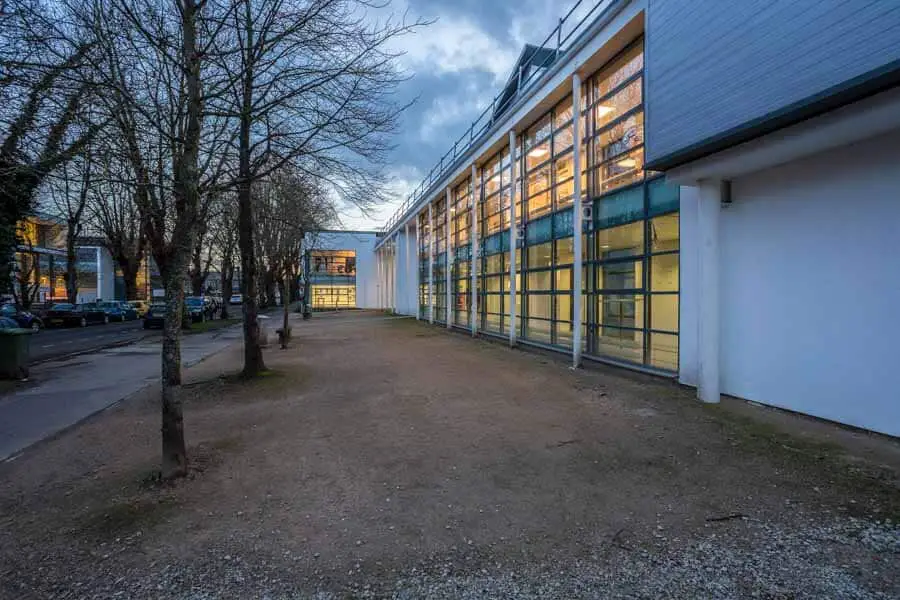 A boring sky in this architectural photo

And this is a new look that I have got using Luminar 4 AI Sky Replacement
Now these are an experiment. Three dusk shots that I chucked a new sky at to see what I get. I got one of my favourite architectural photos from this shoot, one that went into my portfolio.
I will have a play with that another time.
This is very much and experimental thing for me, so these are not necessarily things that I would do for a client.
Look at these starry skies!!! I used Galaxy 2 for these photos which is pretty cool.
Like I said I am just playing here and loving it!
Well what do you think?
Photo 8 – Construction Site in Hampshire
Scaffolding under a cloudy sky

All of a sudden the sky is blue!
This is a photo taken for the architect of a major refurbishment project to a college in Hampshire. The sky gives mood but can be better! I wanted to get some drama into the shot with the angle and the leading lines of the temporary supplies.
I don't often photograph live construction sites during the works, which is a shame, as most people do not see what actually happens during major construction works.
So what do you think of the revised photo?
Photos 8 and 9 – Before and after construction works photos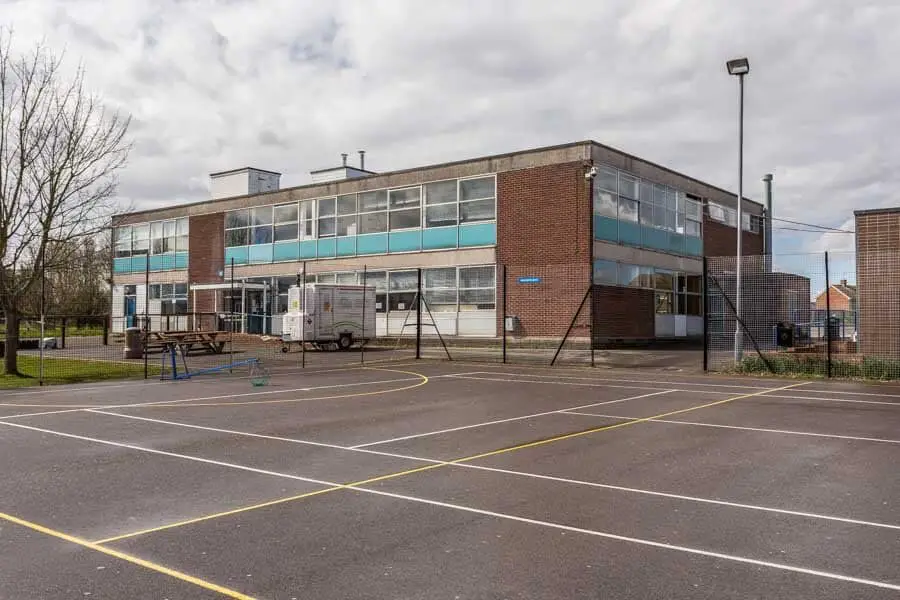 A before construction work shot taken on a cloudy day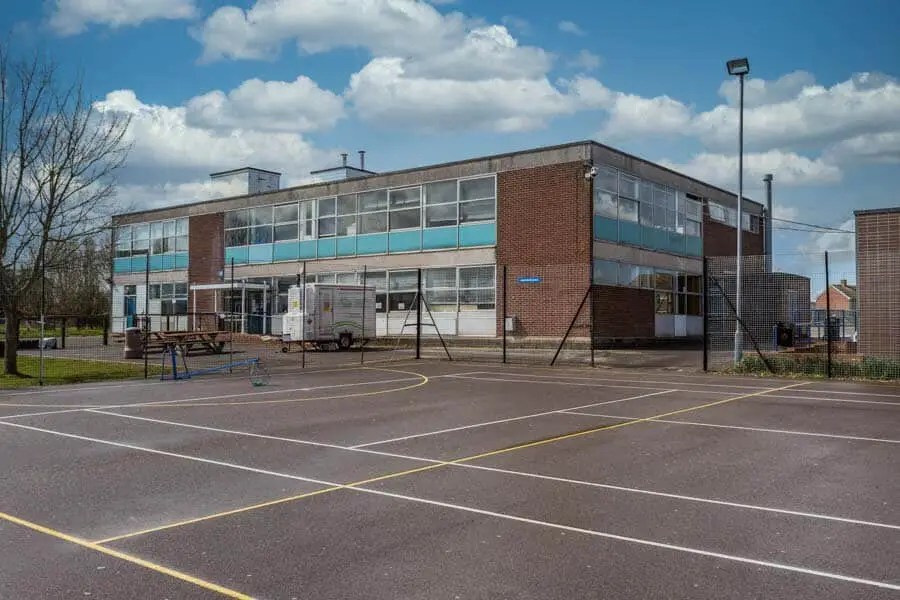 And a much brighter scene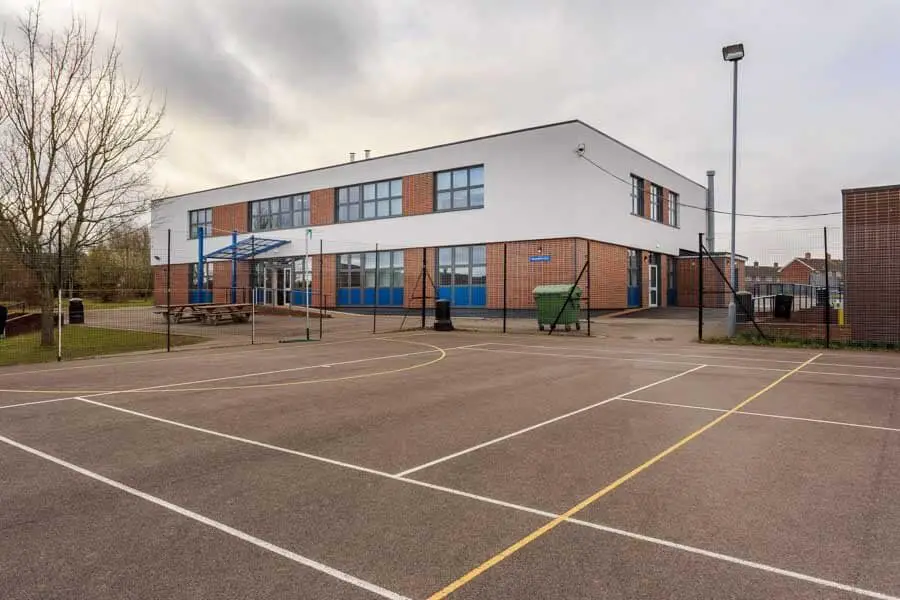 Photo of a refurbished school book in Hampshire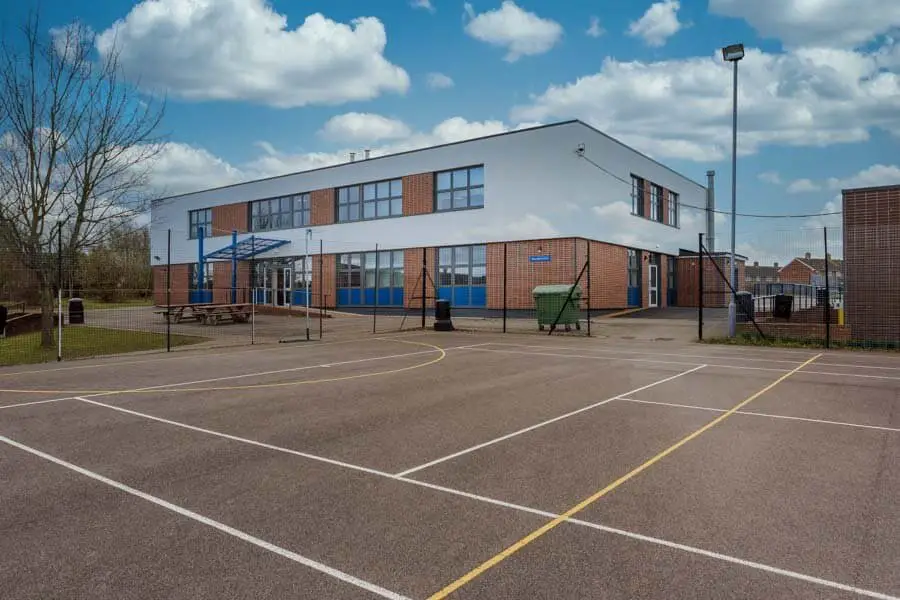 The same photo with a bright blue cloudy sky
Every now and then I get a chance to take a photo before work starts. This was one occasion. Of course it was cloudy on the day that I took the photos, but this is not a bad thing with before shots.
Clouds make buildings look worse, and from time to time I have taken before shots for a client seeking funding to refurbish a building.
The after shots were taken in cloud too, so let's see who these two look with a nicer sky? For these two I went with Blue Sky 1 and Blue Sky 2.
Much better.
Summary
That is all for today. Head back to my photography blog tomorrow for 10 more sky replacement photos – Luminar 4 AI Sky Replacement to 10 Architectural Photos
Rick McEvoy Photography
#luminar #luminar4skyreplacement #luminar4aiskyreplacement