In my post on Monday I wrote about the camera settings that I use for architectural photography.
I said that I would post some example images. Here is the photo of the interior of the bar at Sopley Mill, a refurbished wedding venue that I photographed for the architect Etchingham Morris Architecture Ltd.
This is the final edited image issued to the client.
Interior picture of the bar at Sopley Mill by Rick McEvoy Photography
And here are the three images that I took which I spoke about in the post on Monday.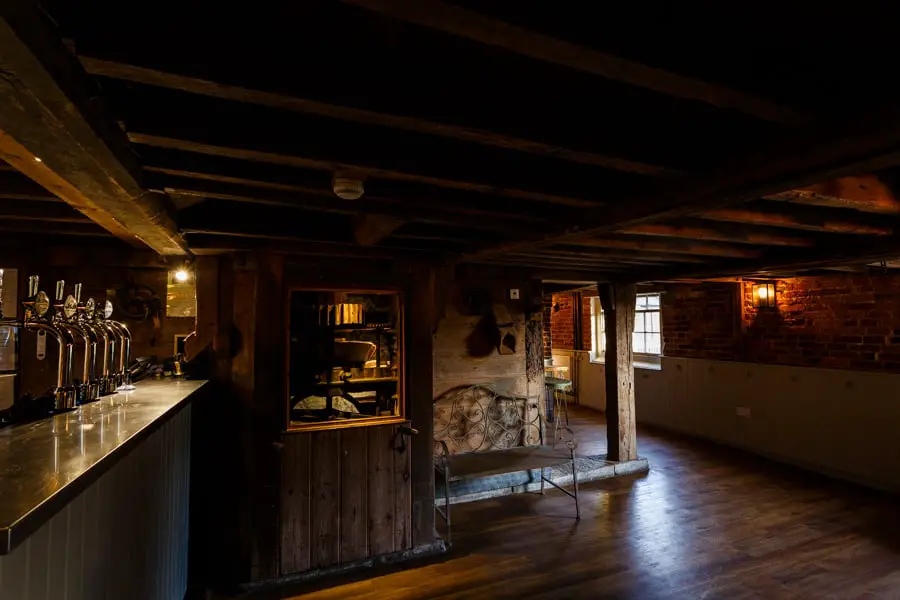 Image number 1 – the correct exposure – 0.3 seconds at F8, ISO 400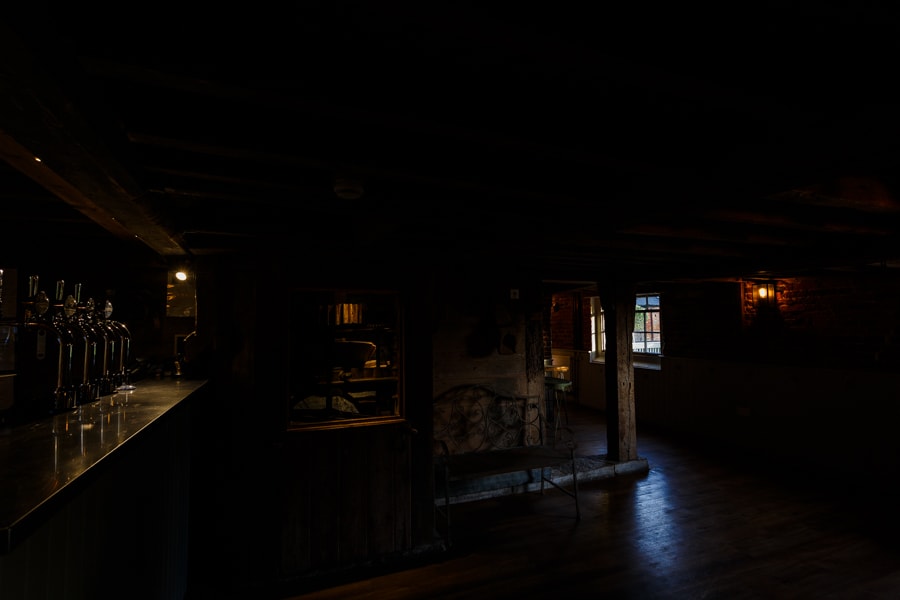 Image number 2 – two stops underexposed – 1/13th second at F8, ISO 400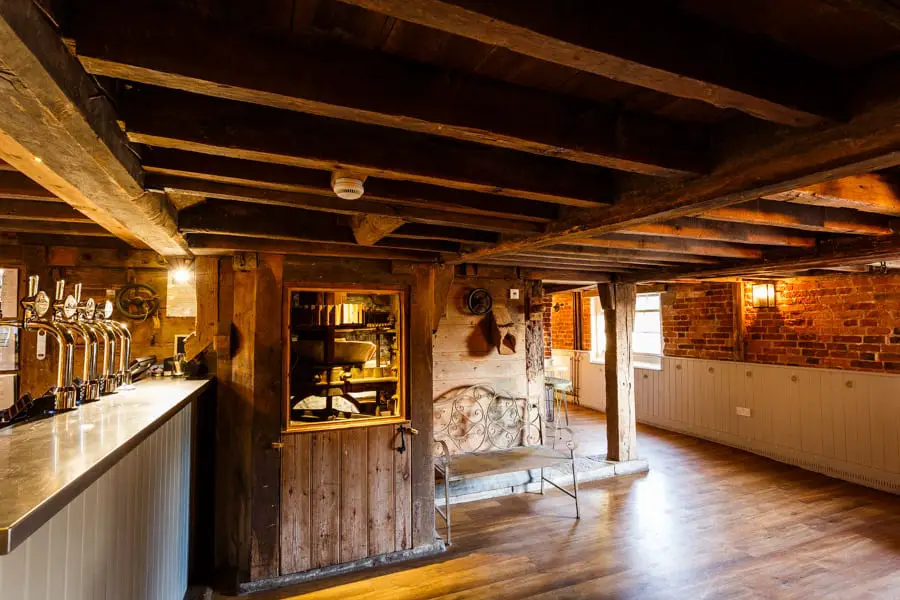 Image number 3 – two stops overrexposed – 1.3 seconds at F8, ISO 400
These are the three bracketed images. Other settings used to take these photos
Canon 6D

Canon 17-40mm lens at 17mm

Camera in AV Mode

RAW format
I focused on the face of the cabinet to the right of the bar. I also took a meter reading from there for my exposure.
Everything else as described in the post on Monday.
I used an ISO of 400 as it was very dark in this space. The first correctly exposed image shows this quite well. The highlights are only just blown in the last image, the overexposd image which adds those lighter tones to the darker tones of the second image.
Tomorrow I will post another of my architectural photography images along with the camera settings used.
Here is a link to that very post though – Camera Settings for Architectural Photography.
Rick McEvoy ABIPP, MCIOB