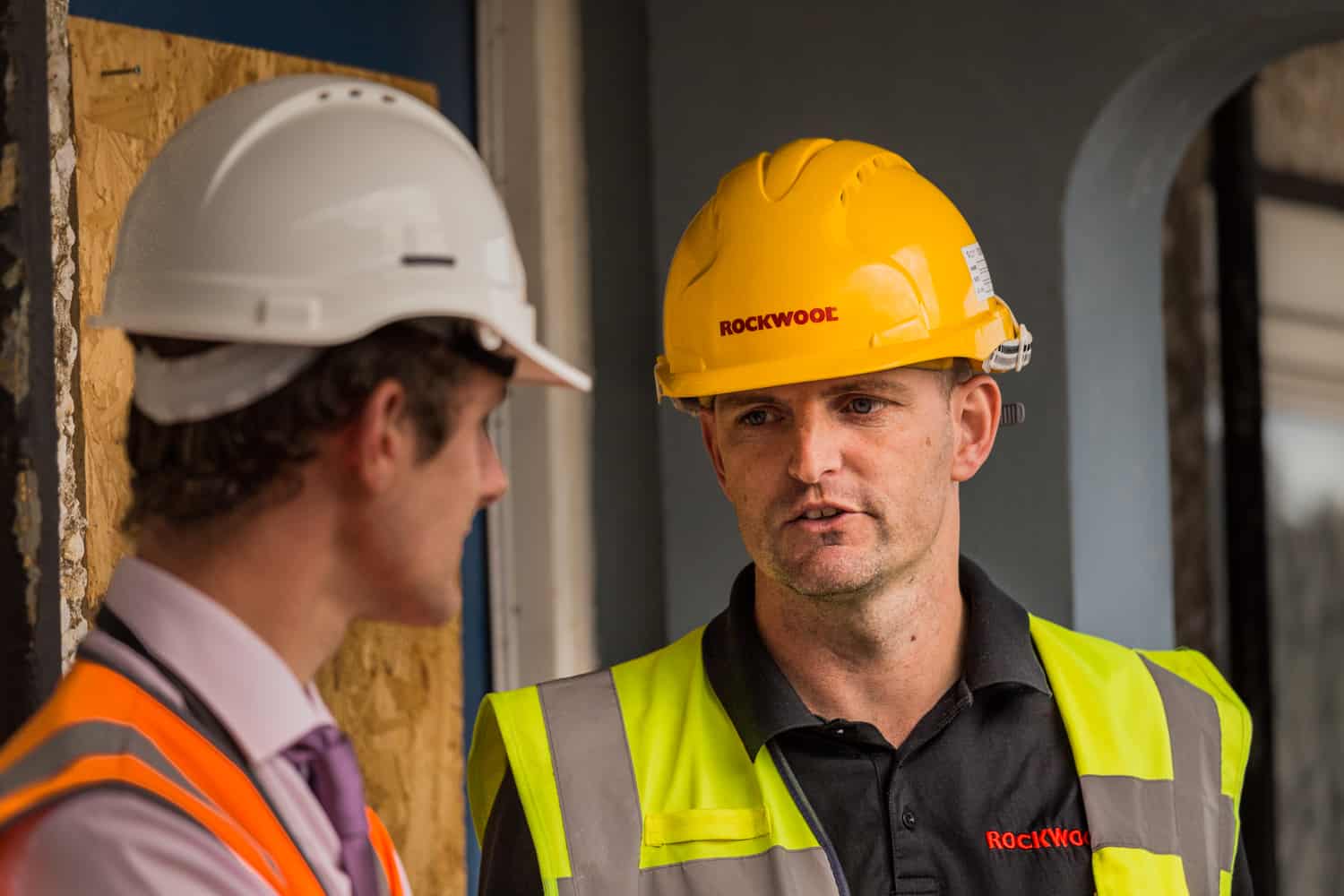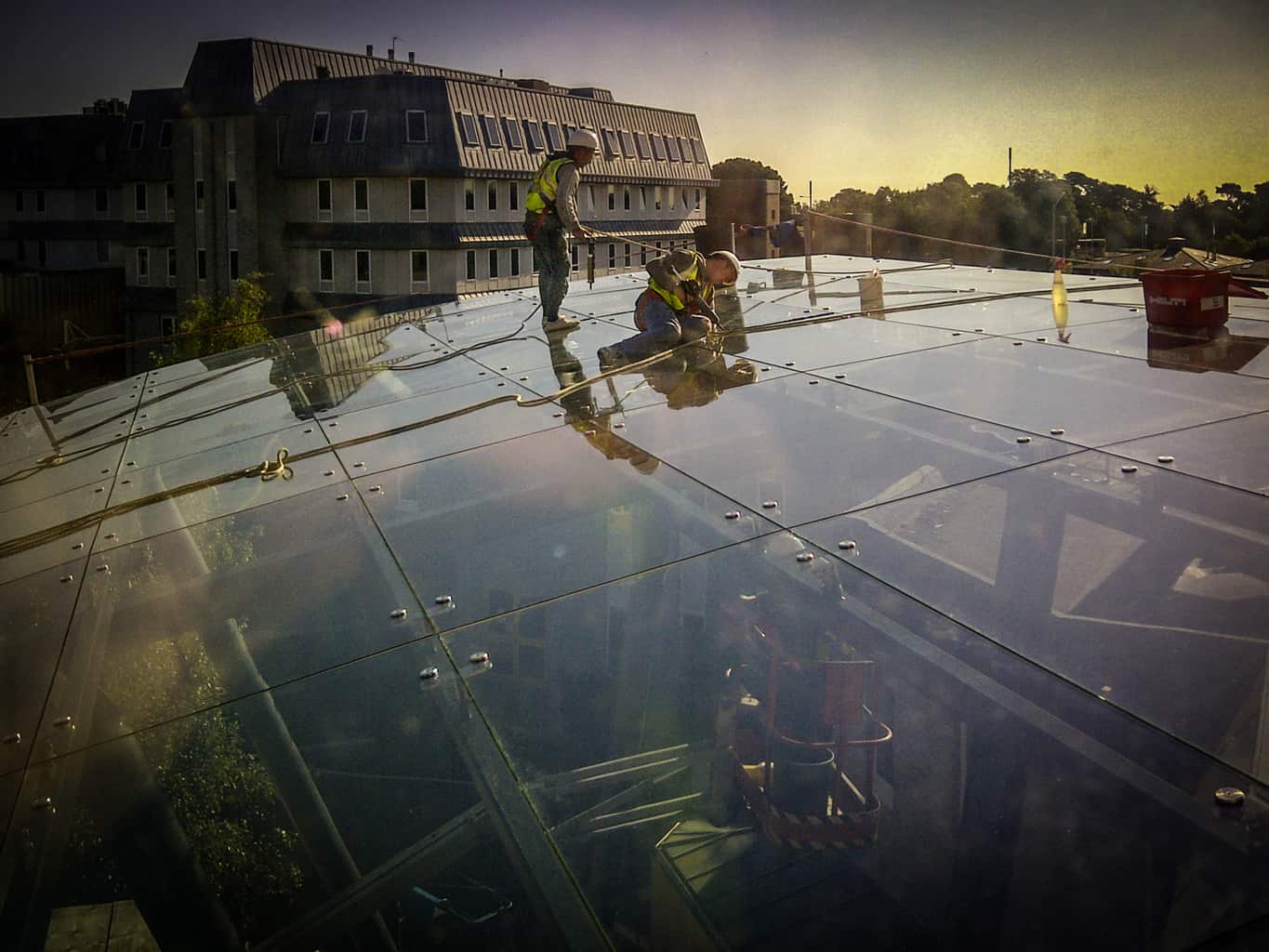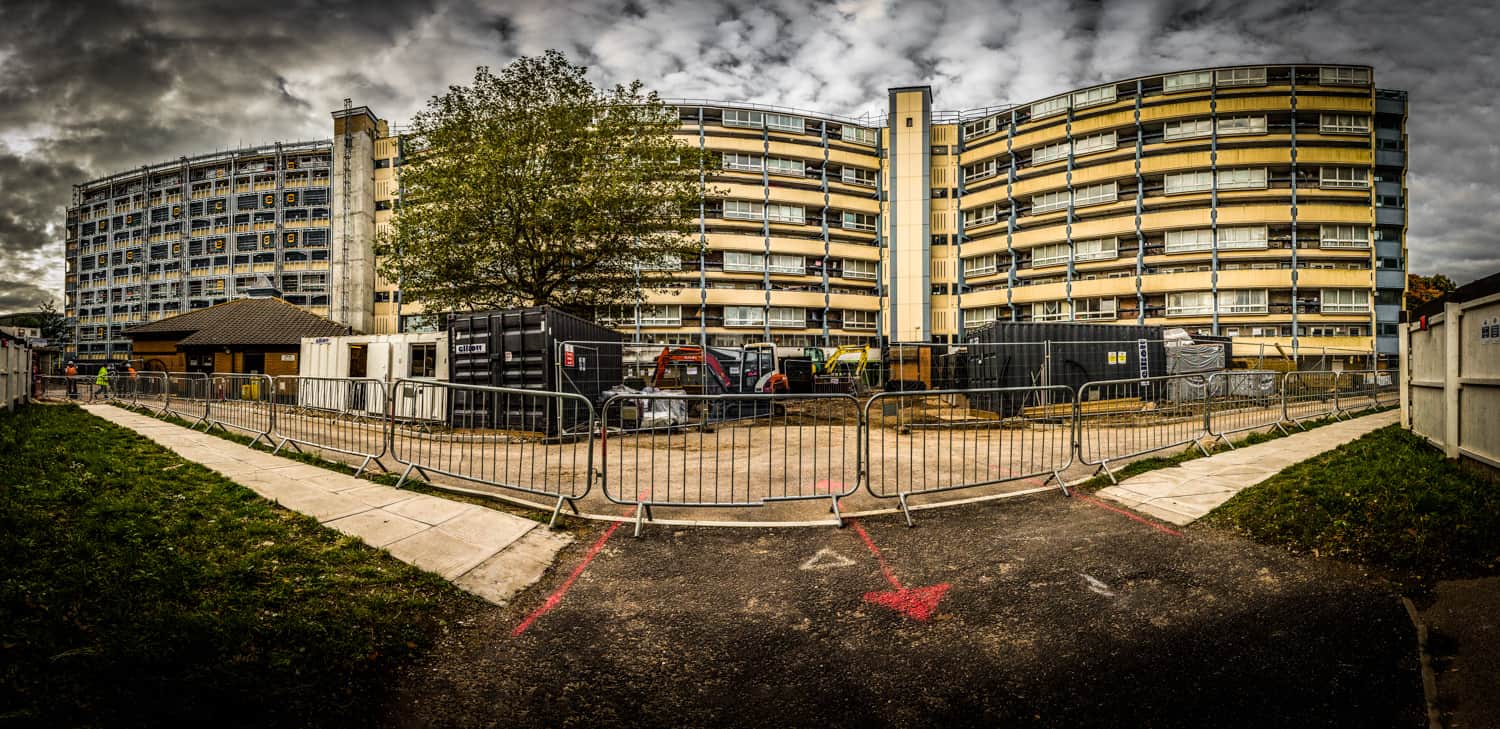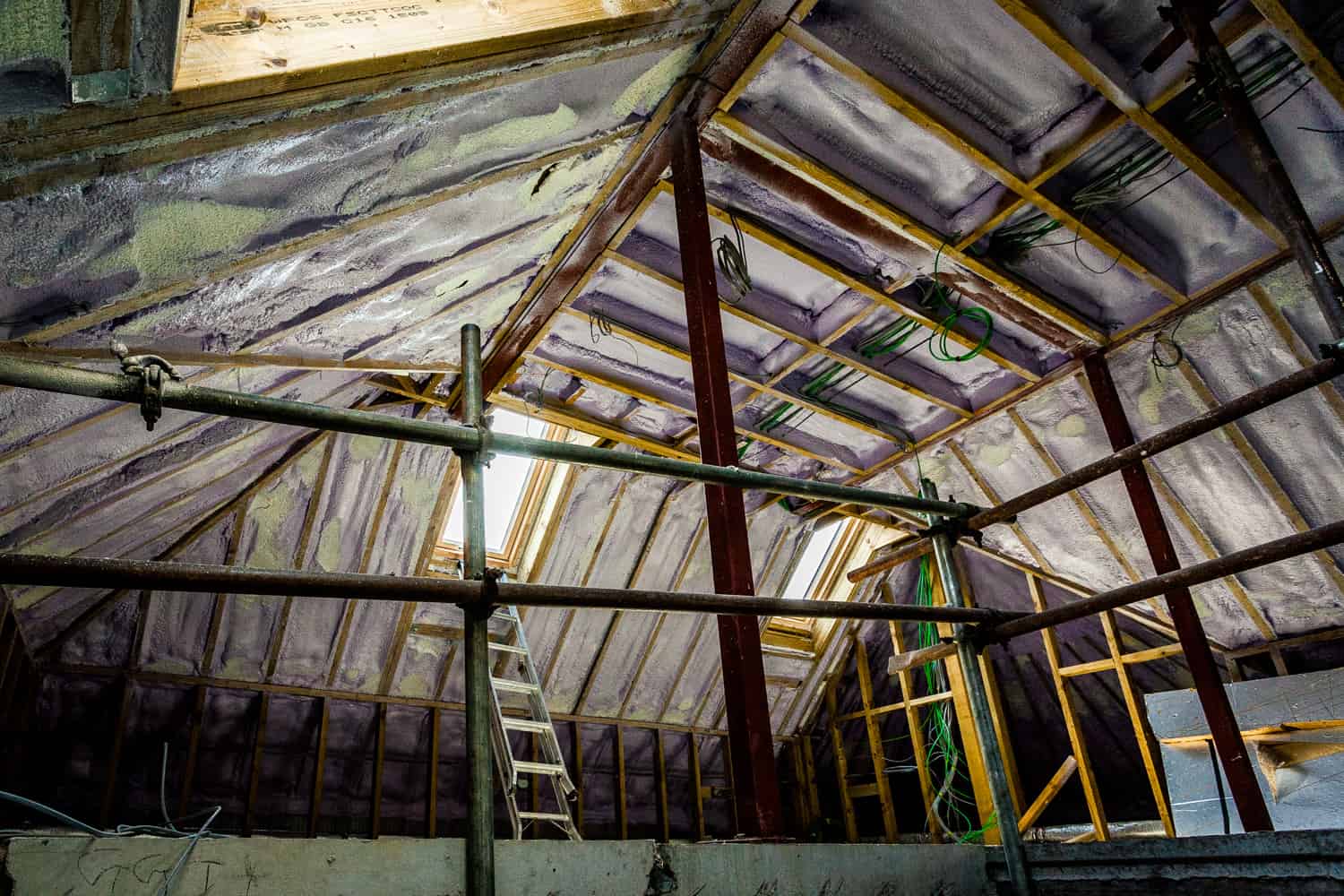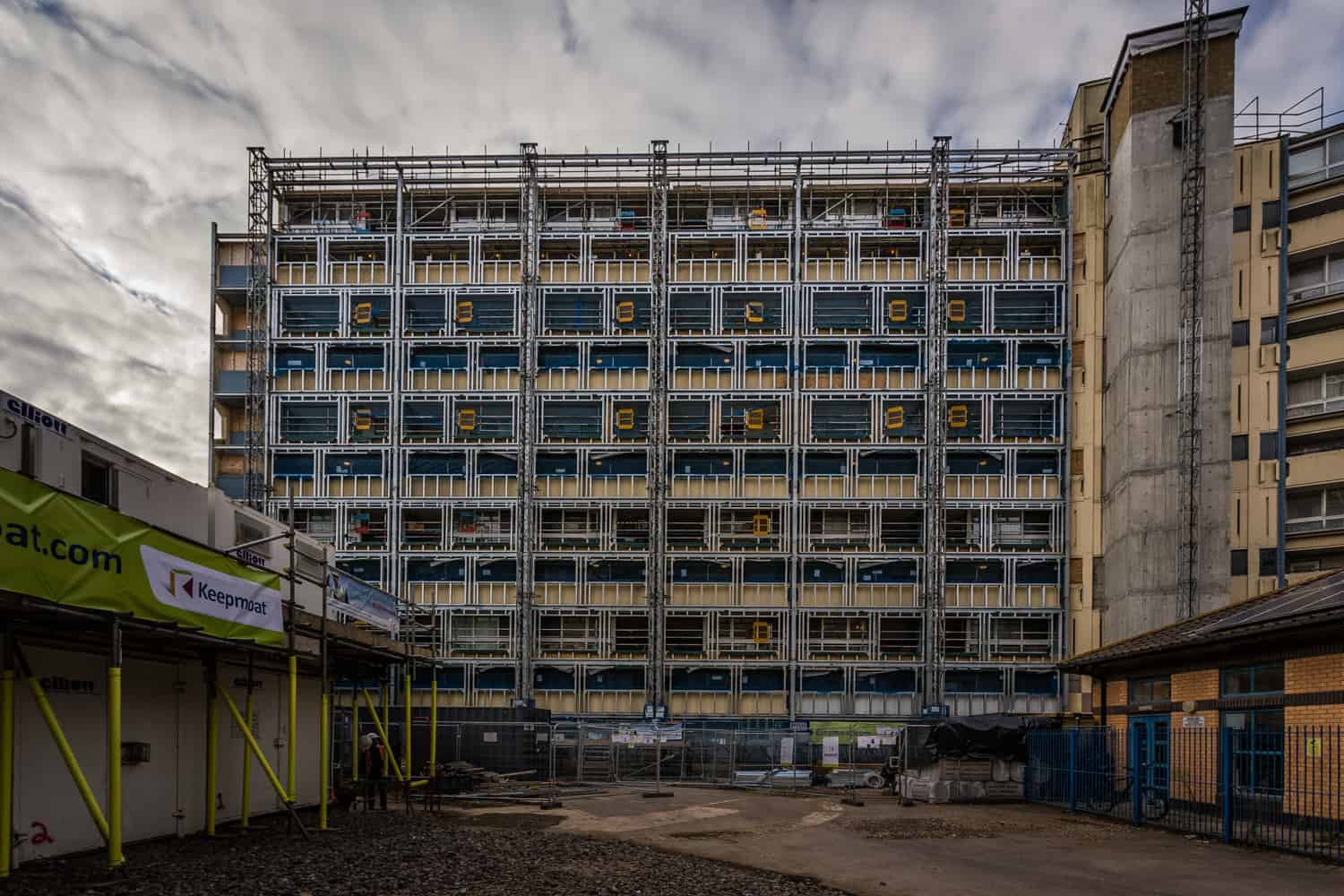 Hello and welcome to the construction photographer page of my website
On this page I will write about the reasons why you might want to consider me to photograph your building or construction site.
It ended up being the post which should have been called "10 reasons why you should choose for me to photograph your building" – a great question for me to answer here.
1 – I am a professionally qualified in building construction and construction management, having the letters MCIOB after my name. I am a Member of the Chartered Institute of Building, and have had this professional qualification for over 25 years now. I know – I don't look old enough!
2 – I am professionally qualified in photography. LBIPP, Licentiate in the British Institute of Professional Photography.
So, as you can see I am professionally qualified in both building construction and photography.
Which must make me unusual amongst photographers. Hopefully these two facts on their own are enough to convince you, but if not please read on.
3 – I have a lifetime of experience working in the construction industry as well as experience of taking photographs of buildings and construction of all shapes and sizes.
I understand construction sites and construction people.
4 – I am a current CSCS card holder and am familiar with site inductions and how construction sites operate. I have my own PPE which is suitable for most construction sites.
5 – I have a range of professional photography equipment that enables to work quickly and efficiently on live construction sites.
6 – I have a range of other photography equipment which enables me to take pictures from slightly different viewpoints.
7 – My image capture process ensures that I take technically accurate photographs. I also capture a wider range of shadows and highlights which give my images their distinctive look. I capture more of a scene than is normally possible in a single image capture.
8 – My image processing is highly skilled having been developed, practiced and refined over many many hours working in Adobe Lightroom and Adobe Photoshop software. I refine my skills with training provided by some of the best trainers on the planet.
9 – I have a creative eye, which I combine with my technical construction expertise to provide an informed view of the ever so important details that you find in construction. And I also have an unhealthy fascination with how light interacts in a scene.
10 – Lastly, and probably most importantly, I like what I do, and like people who work in construction. I have worked at most levels in construction, starting off as an unqualified site worker, so have pretty much been there, seen it and done it.
And I understand the people who contribute to the successful execution of these incredibly complex projects.
Summary
In my opinion, I am a great person for you to consider when you have a requirement for photographs to be taken on your construction site.
On this page on my website you will find a set of 12 pictures which I've taken on live construction which give you a flavor of some of my photographs of construction sites.
Before I get on to the 12 photographs, you can get in touch with me by
Phone – 07772252186
Email – sales@rickmcevoyphotography.co.uk
My contact page
1 – Concrete pour of a roof slab, Bournemouth, Dorset
This picture was taken from high-level looking down on the roof slab pour on a major new construction site in Bournemouth.
The intention behind this picture was to show the scale of the operation in hand, and what it took to get to the far side of the slab from where the concrete pump was placed. The boom had to span over the building, getting up and beyond the only accessible face, as the road on the other side of the site was a main thoroughfare in and out of the centre of the town of Bournemouth. Closing that road was not an option.
The camera settings for this picture were 1/800th of a second, aperture of F9.0, ISO 400. The picture was taken with my Canon 5D.
2 – Construction product shoot on a live construction site in Corfe Castle
This picture was taken as part of a construction product shoot for the famous supplier of lintels to construction sites all over the UK and further afield, Catnic.
I was commissioned to take the photographs of Catnic Lintols being installed on site by CIB Communications, a construction marketing and construction PR consultancy.
The site was a live site being run by Acheson Construction Ltd, where they were constructing a brand new Doctors' Surgery.
I wanted to capture the traditional nature of the construction site.
My processing has emphasised the brightness and the lightness of the colours and all the clarity of the details of the site, transforming a construction site into a bright, vibrant interesting scene. I did remove quite a lot of debris from this picture using the power of Photoshop to clean things up.
Image capture was 1/1000 of a second with an aperture of F9 and an ISO of 400.
3 – BASF Walltite insulation being installed to the underside of a new roof.
This is an unusual image showing the insulation which has been applied to the roof of this spectacular new private house in Poole in Dorset.
Construction sites often provide interesting and challenging conditions, with this site being no exception. Access was via these dusty old ladders from one floor to the next – luckily this is nothing new for me and all in a days work.
This picture was taken using my Canon EOS 5D hand and a focal length of 17 mm on my Canon 17-40mm F 4 L lens.
The camera settings used were 1/125th second, F8, ISO 400.
4 – Bournemouth University – completion of the new canopy to the library entrance.
A very unusual picture as it was taken on my BlackBerry 9800. I know. Remember them??
The picture is a JPEG taken in 2012 showing the finishing works to one of the enormous canopies constructed on the campus that summer, this one being to the outside of the entrance to the main library at Bournemouth Universities' Talbot Campus.
It shows the main contractor Gray and Dick finishing off the joints to the glazing on the top of the canopy structure.
You can see both operatives are clearly wearing their very important safety harnesses. This is why it is important that photographs taken on construction sites are taken by someone who understands construction – it is vitally important to correctly show the wearing of PPE on construction site. A picture with someone on site not wearing the correct PPE basically cannot be used.
5 – Construction of a new car park at Bournemouth University
This picture shows the groundworks during the construction of a new car park at Bournemouth Universities Talbot Campus.
The car park was being constructed to provide over 200 much needed additional parking spaces for the University.
The car park was being constructed by Earlcoate Construction Limited.
This picture shows the scale of the works involved in such a civil engineering exercise. The roller provides foreground interest, and the excavator in the middle draws the eye from the front to the middle of the picture.
It c
an sometimes be difficult to convey the scale of construction and civil engineering works.
I have tried to show the scale of these works in this picture, as well as giving an impression of the amount of earth movement involved in the construction of a new car park.
This picture was taken using my Canon 6D with Canon 24-105mm F4 L lens using a focal length of 24 mm.
6 – Picture of a construction site for 3D visualisation.
I was commissioned by Red and Gray to take this photograph, from this exact location, to produce a 3D visualisation of the completed building in its environment.
This was a technical exercise photographing a specific view from an exact location – and to make sure that I had the correct location I visited the site, chose my location according to the client brief and sent an iPhone picture to the client. I recorded the exact location where I captured the image, to which I returned to take this picture with my Canon 6D.
7 – Site briefing to a plant operator on a live construction site.
The next picture is from a construction site where the telehandler driver is receiving instructions on what to move where on a very busy construction site.
This picture was taken for the contractor for use in their corporate literature, requiring nice new PPE to show the branding to its best. Which I have removed in Photoshop for this web version of the image.
This picture was taken using my Canon 6D with Canon 24-105mm F4 L lens using a focal length 40mm.
8 – Site meeting with Keepmoat and Rockwool on a large construction site in Portsmouth.
This picture was from a shoot for Wildwood PR who commissioned me to photograph the Rockwool installation of insulation and cladding products on a major urban development for Portsmouth City Council.
As I am familiar with construction processes I was able to easily capture the images required in the client brief, and also managed to get some interesting alternative pictures to give to the client. This shoot was one of those rush jobs where the client needed the images super quick. I managed to deliver electronically 40 fully edited images by 8am the day after the shoot.
The lighting in this picture was all about showing the communication and also the Rockwool branding, which is prominent on the hard hat.
10 – Panoramic picture of a large construction site
This picture is a panoramic picture of a building being completely refurbished. The scale of this project was significant, and I used a low angle to give the building a sense of scale.
This picture is actually assembled from 3 sets of HDR images created in Lightroom and stitched together in Photoshop to form one large single image.
The picture was taken using my Canon 6D with 17-40mm lens.
As I said I used a low angle to give the site even more prominence, and deliberately framed the composition so the walkway was in the foreground.
11 – Showcase Cinema Deluxe at West Quay in Southampton.
This is another picture which is a set of HDR images merged together. I wanted to get all the details in that interesting structure, all the black and lights in between. On a single image the façade looked almost flat, but using my image capture skills I have managed to draw out the details in this complex façade.
I also wanted to convey the construction site part of the story of this picture, clearly showing that the building is not completed yet, which I have done by including the yellow site perimeter fencing in the foreground.
This picture is not from a commercial commission – it is just me photographing a construction site whilst passing. I told you I found this stuff interesting!
12 – Reroofing at The Vyne.
Last picture in my set of 12 construction photography images is this picture of the re-roofing works at The Vyne for the National Trust.
The Vyne is a wonderful location with fantastic woods (which you can see pictures of on my page all about my pictures taken in Hampshire)
The Vyne is undergoing a major refurbishment project, including re-roofing.
One point of Interest in this picture is the site hoarding – this had paint marks every 300 mm where the fixings had been filled but not decorated – I removed all of these unsightly marks to give the hoarding a nice clean finished look. which certainly was not the case at the time photographing!
To finish
That is the 12 photographs on my construction photographer web page. I hope you like these and can see from my images that I am very well equipped to photograph your construction site wherever it is in the construction process.
Please get in touch to discuss my day rates and half day rates for construction photography.
Please remember that I am a CSCS card holder and own my own PPE so am equipped to photograph your construction site.
Rick McEvoy MCIOB, LBIPP – Construction Photographer