I am sticking with my sky replacement theme all week.
In this post I tell you how I now replace the sky in my architectural photographs using the brand new Luminar 4 AI Sky Replacement tool. These are quick edits using the just released Luminar 4 which show how architectural photographs can benefit from having the sky replaced.
This is a game changer for me, and something that I am going to write about a lot over the coming weeks.
Is it OK to replace the sky in a commercial image?
The short answer is yes, but that is something for another post. The only thing that I want to say here is that I think it is fine as long as you are honest about it.
Is it easy to change the sky using Luminar 4?
Very easy. In fact these photos are all pretty much one click changes to edited images issued to clients previously.
The AI bit is the thing that I love – no masking required. And for those of you who know me you will know that I am not a fan of Photoshop – far from it.
So Luminar 4 doing the hard work for me is quite frankly remarkable.
How I now replace the sky in my architectural photographs
Super quick – from Lightroom right click on the image to edit in Luminar, select the sky replacement tool, choose a sky, hit apply and you are done!
That is now how I replace the sky in my architectural photographs using Luminar 4.
I will write more about this in future blog posts.
And there is more that you can do
You can tweak various things in the process, which I will come onto next week in my in-depth guides on using Luminar 4 AI Sky Replacement.
I am going to write some in-depth posts about this, this week it is all about showing you how effective this splendid new tool is.
Disclosure – I am a Skylum Affiliate
If buy Luminar 4 using my affiliate link I get a commission, but you do not pay any more.
And if you do not like Luminar 4 you have a 30 day money back guarantee.
What about the other features of Luminar 4?
I am going to process the images for my travel website Paxos Travel Guide using Luminar 4, but that is a job for the New Year now. For now I am sticking with sky replacement which is such a powerful tool for me in my commercial photography work.
Here are the photos.
Photos 1 – 4 – Various Travelodge Hotels
I was commissioned to photograph 8 Travelodge Hotels. The brief required internal and external photos be taken, and to do this I had to arrange times for the shoots with each individual hotel. I did this one by one, once I had photogrpahed one hotel I straight away made arrangements with the next hotel. I had to try to plan the shoots around the weather which was obviously a problem, and the reason why I am now changing the skies on some of the photos.
For some shoots the weather was perfect, for some it was not great. But the deadline did not change so I just had to get on with it, which is exactly what I did.
And the new images are much much better. Here they are.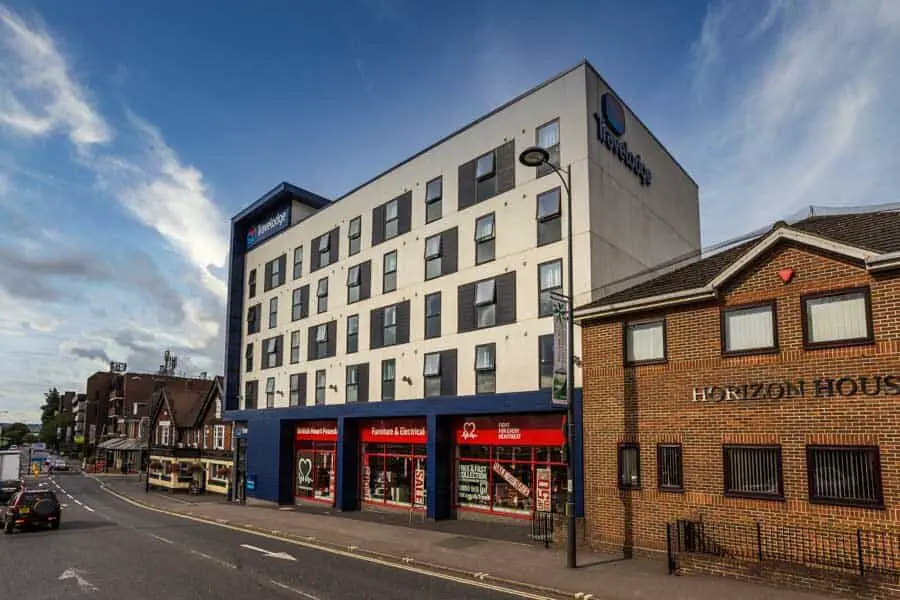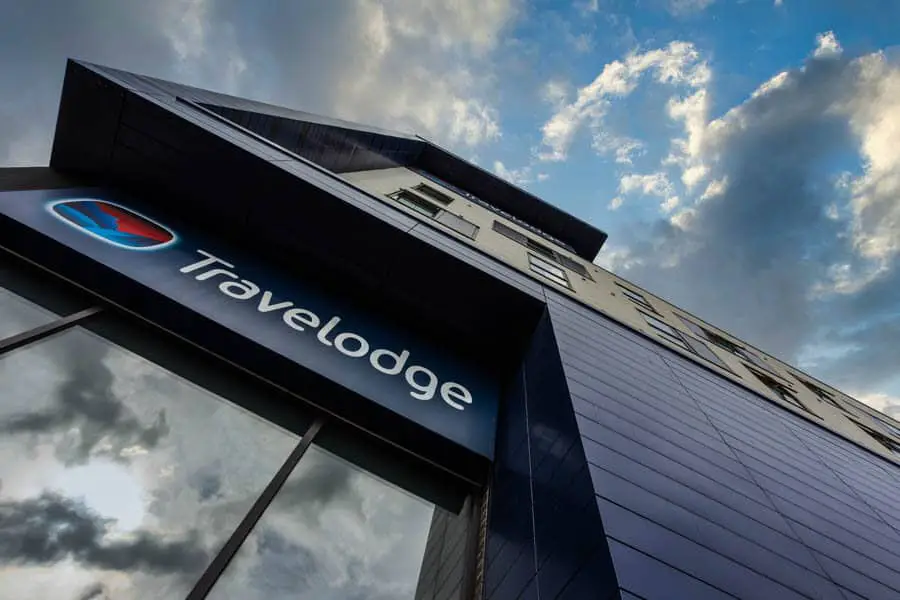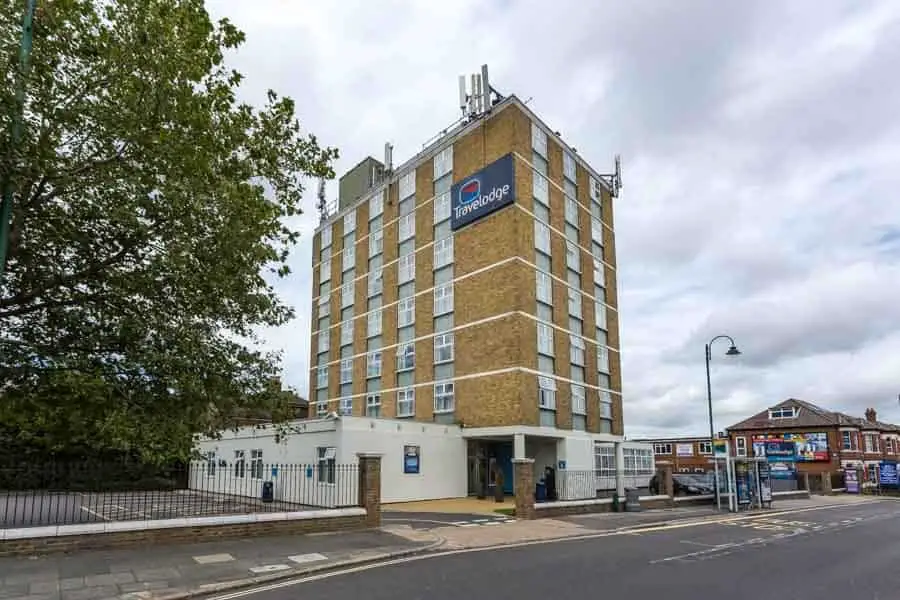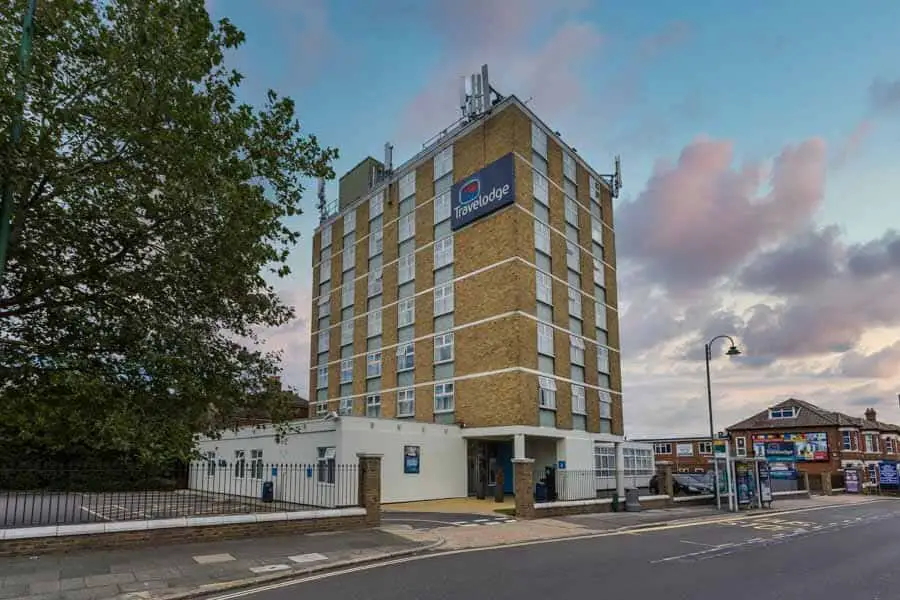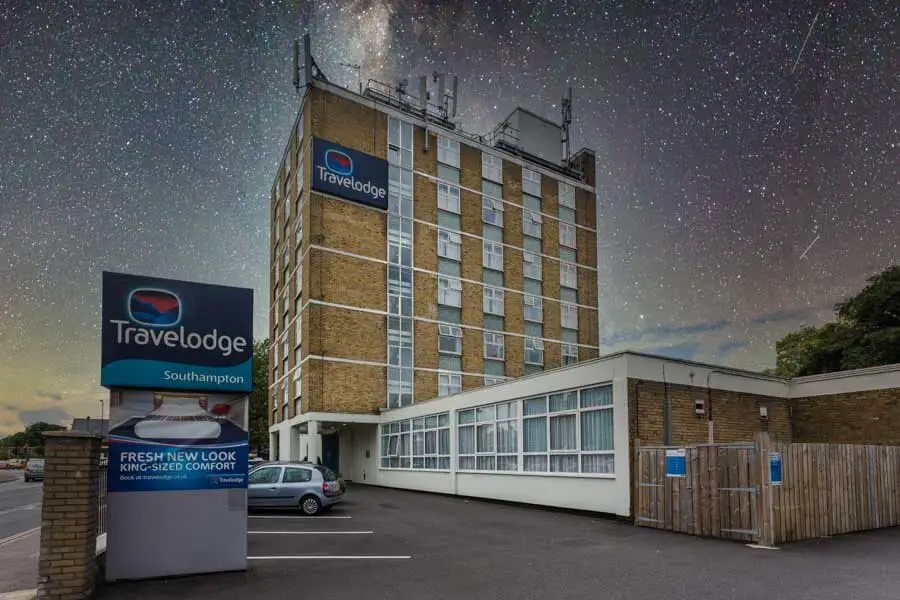 The first photo works really well, making a significant improvement. The second photo highlights a potential problem, with the sky in the reflection om the window – have I got away with this?
The third shot is great and the fourth photo was a fun experimenet but with a bit of adjustment of the rest of the image I could definitely get away with!
Photo 5 – Major Construction Work in Portsmouth
This photo was taken of a major refurbishment project in Portsmouth. It was a last minute urgent shoot. I actually delivered the images to my client the next morning!
No time to rearrange, this was a case of again just getting on with it and getting the best shots I could.
I did start in sunshine but ended up in cloud, with this being one of the last shots.
My client was delighted as this was a rush job, but look at the new version created using Luminar in less than one minute!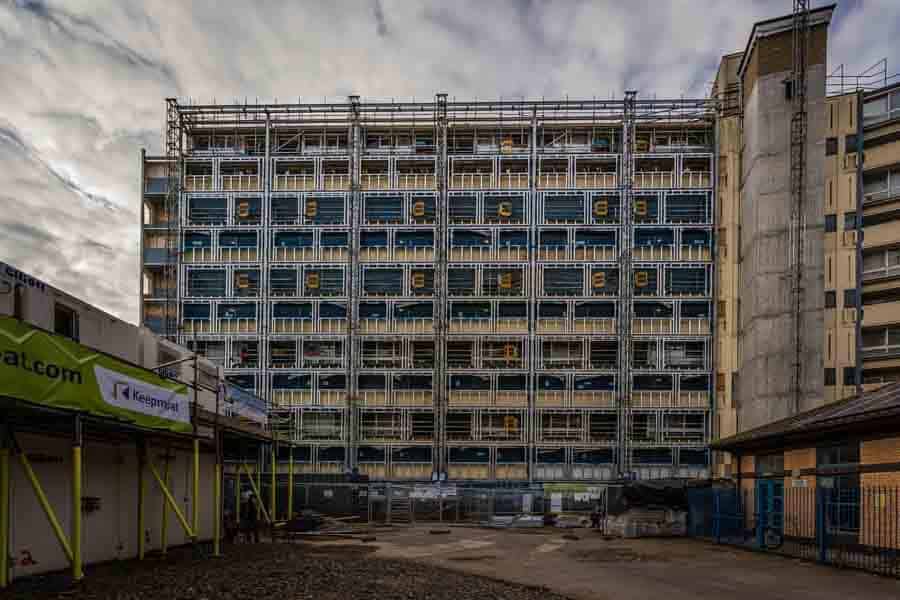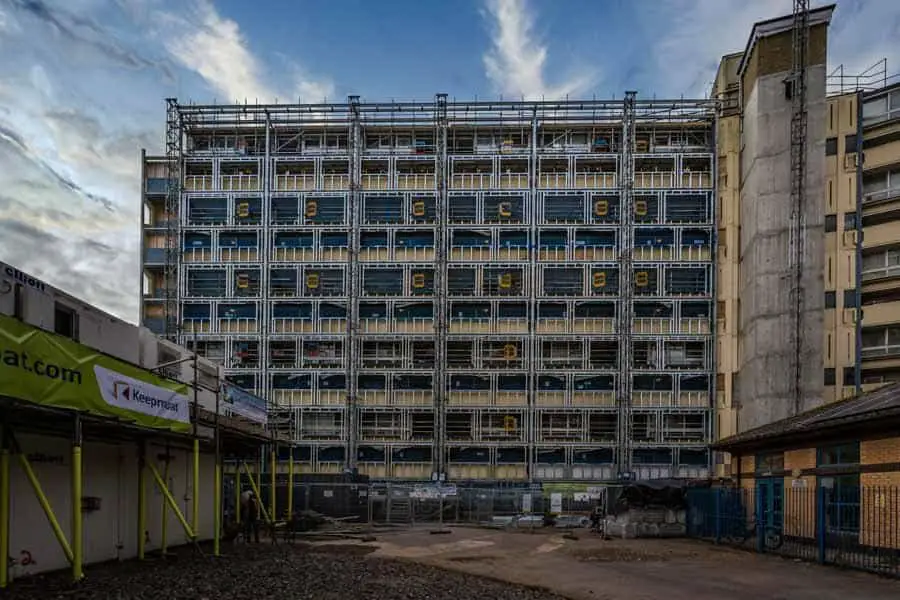 This blue sky gives the photo an instant lift and looks completely natural and realistic. Imagine masking out that building and all those details in Photoshop?
Photo 6 – A massively refurbished school in Hampshire
This school has undergone a massive refurbishment. All the walls have been replaced, as well as the roof. This was done in phases in a live school. I had one chance to take the photos, and the weather on the day was not great.
Photographed for the architect Kendall Kingscott, the photos were a great success but could have benefitted from a better weather day.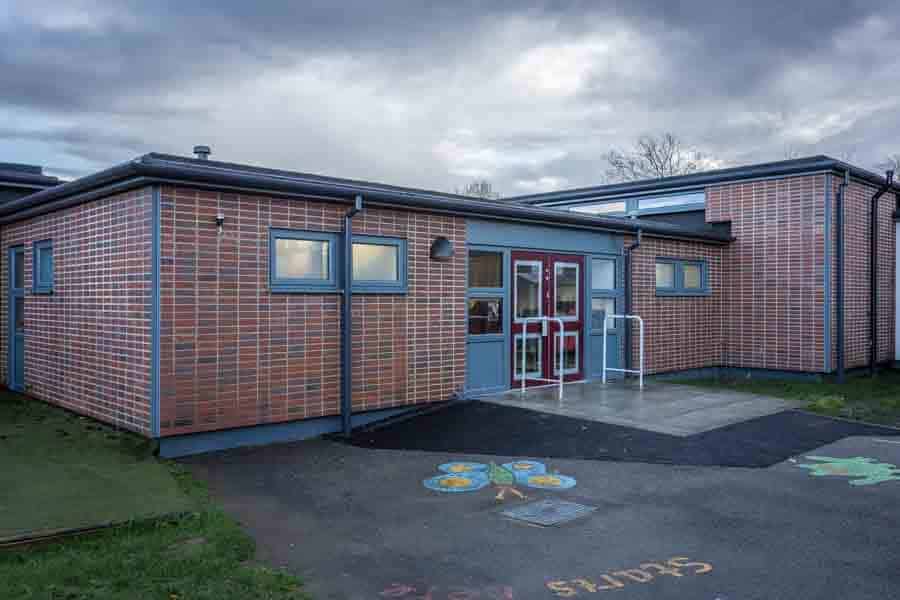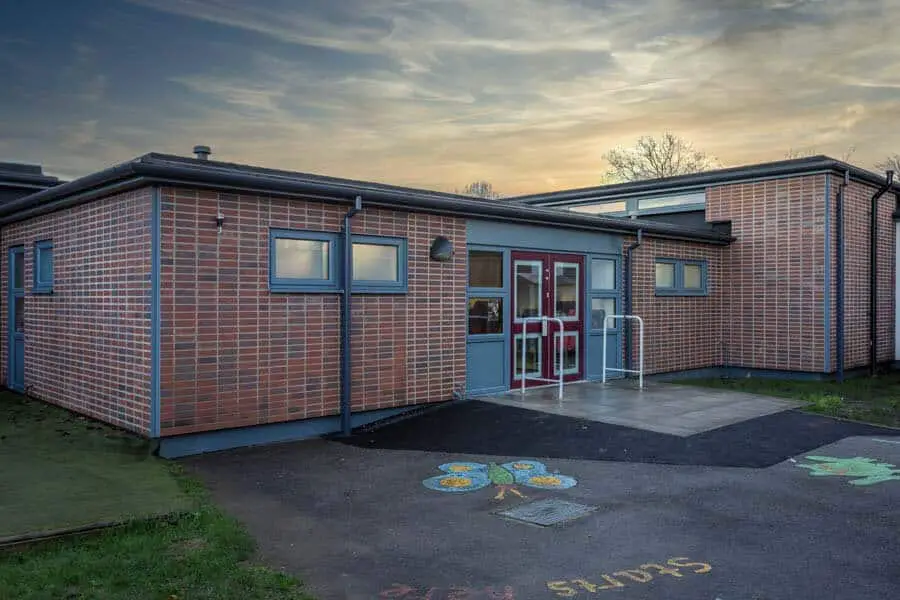 So this is a big improvement using Sunset 1 for this photo. This really gives the image a boost and a nice feel, all in less than one minute.
I have just realised that writing down the skies that I use might be helpful to people!
Photos 7 – 10 – Various buildings at the University of Southampton
More external shots that support the internal shots and provide context. Again I could re-visit these buildings and take the photos again on a sunny day, but my clients do not want to pay for additional visits. They understand the weather, and my predicament, so all is fine between us.
But I would love to be able to re-shoot such significant buildings for such a significant client, but this would be in my own time at my own expense.
Until now that is – check out the new versions with the sky swapped! For these photos I used Blue Sky 4.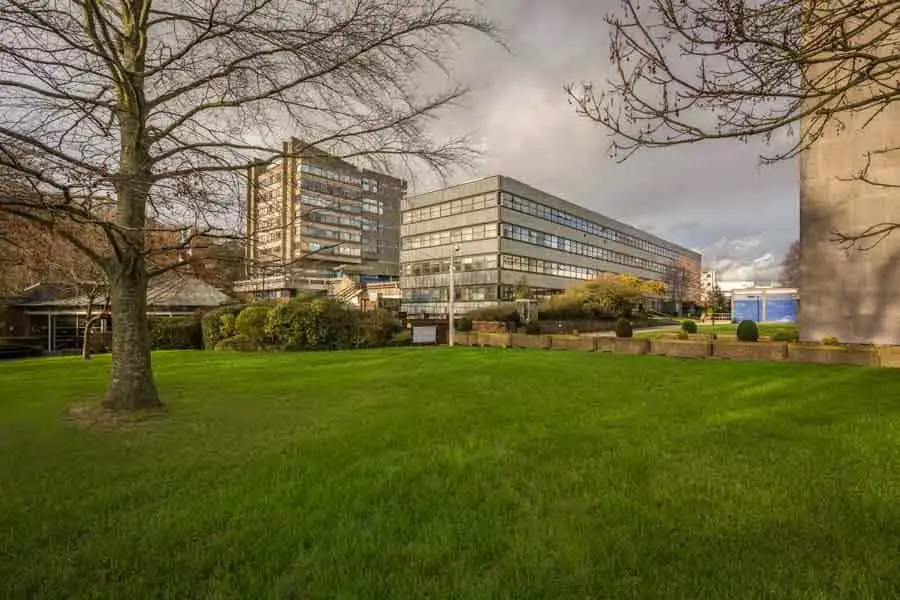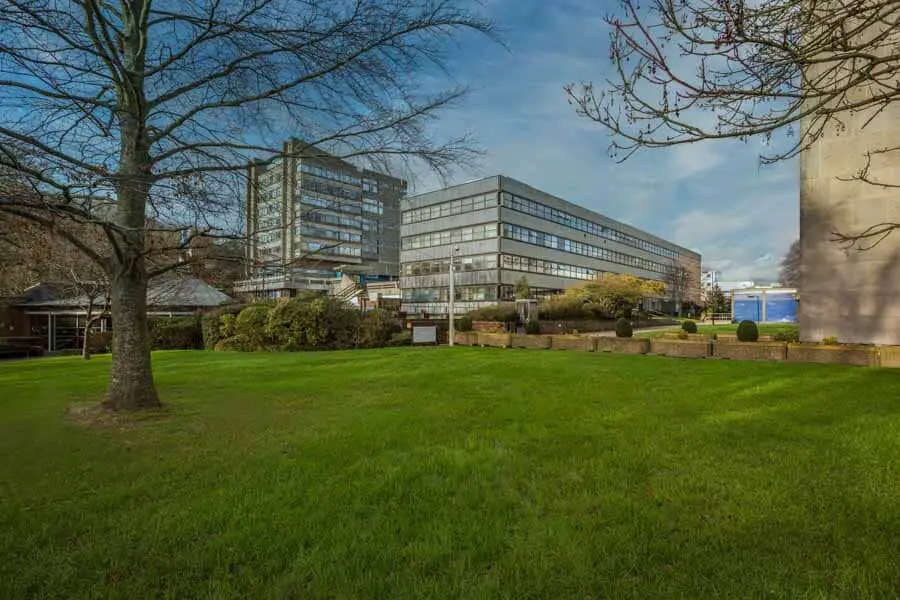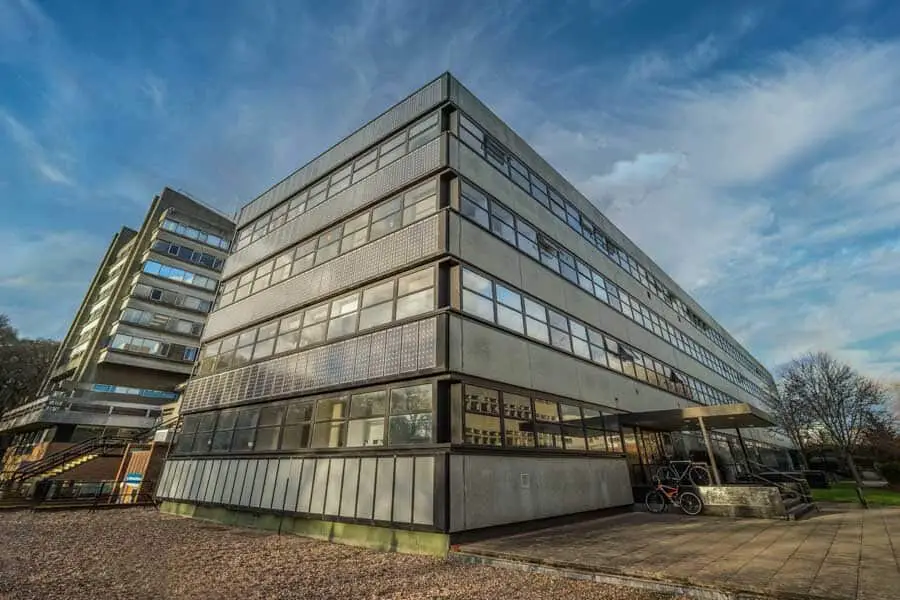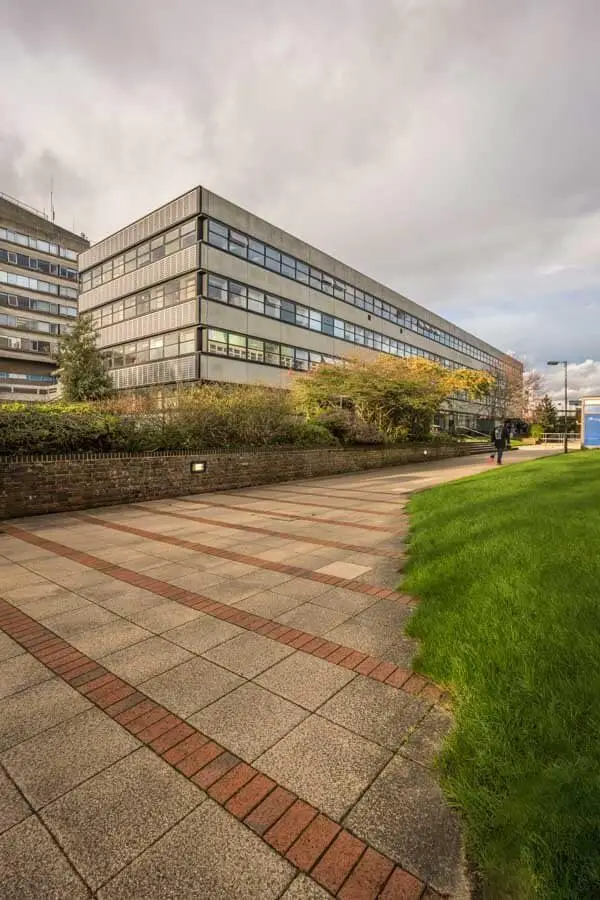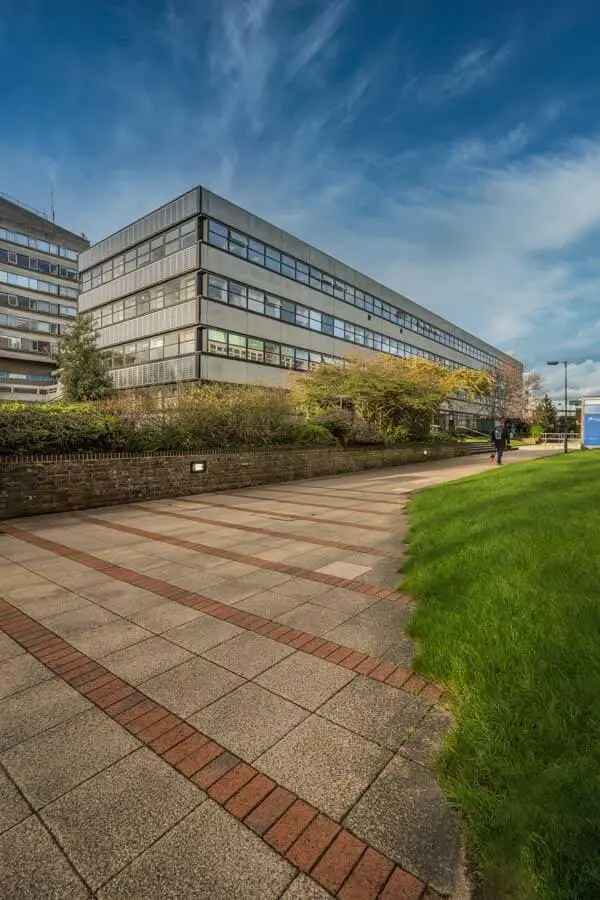 And this leads me into an important new thought – in replacing these skies from different shoots I have these images look more like they were taken on the same day which is interesting, and something that I will bear in mind for the future.
Will I really use sky replacement for commercial photos?
Yes – I have been amazed at the speed and accuracy the AI sky replacement tool – what I need to do now is assemble a collection of skies that I want that I can drop into photos. And these will be in sets taken on the same day so I am not just dropping the same sky into every image.
Summary
That is all for today – tomorrow another 10 photos which have had the sky replaced. It is interesting that the more I work with Luminar 4 AI Sky Replacement the more other possibilities materialise which will help me with my architectural photography going forwards.
Rick McEvoy Photography
#luminar #luminar4 #luminar4aiskyreplacement #rickmcevoyphotography #architecturalphotographs