I have not added text to the title and caption fields of my images. I should have done this. I have lots of images that I really should add this information to.
In actual Lightroom on the PC it is a straightforward job, just type into the fields in the metadata panel. So I have no excuse for not doing this.
I am going to start with the images that I am placing on my website, and also the images that I post on my blog.
Well i have to start somewhere. I am also adding this data to commercial images before I give them to clients. 
50,000 images to go……. No I'm joking – I am just going to add this metadata to completed edits and anything I am going to post on my website, social media etc.  Anything that gets out into the big bad world!
This is a job I would like to do on Lightroom Mobile. But I couldn't. Until now that is.  
On Adobe Photoshop Lightroom Mobile for iPhone that is. Not on the iPad.
This is a screenshot from one of my construction product photography images on my iPad in Lightroom Mobile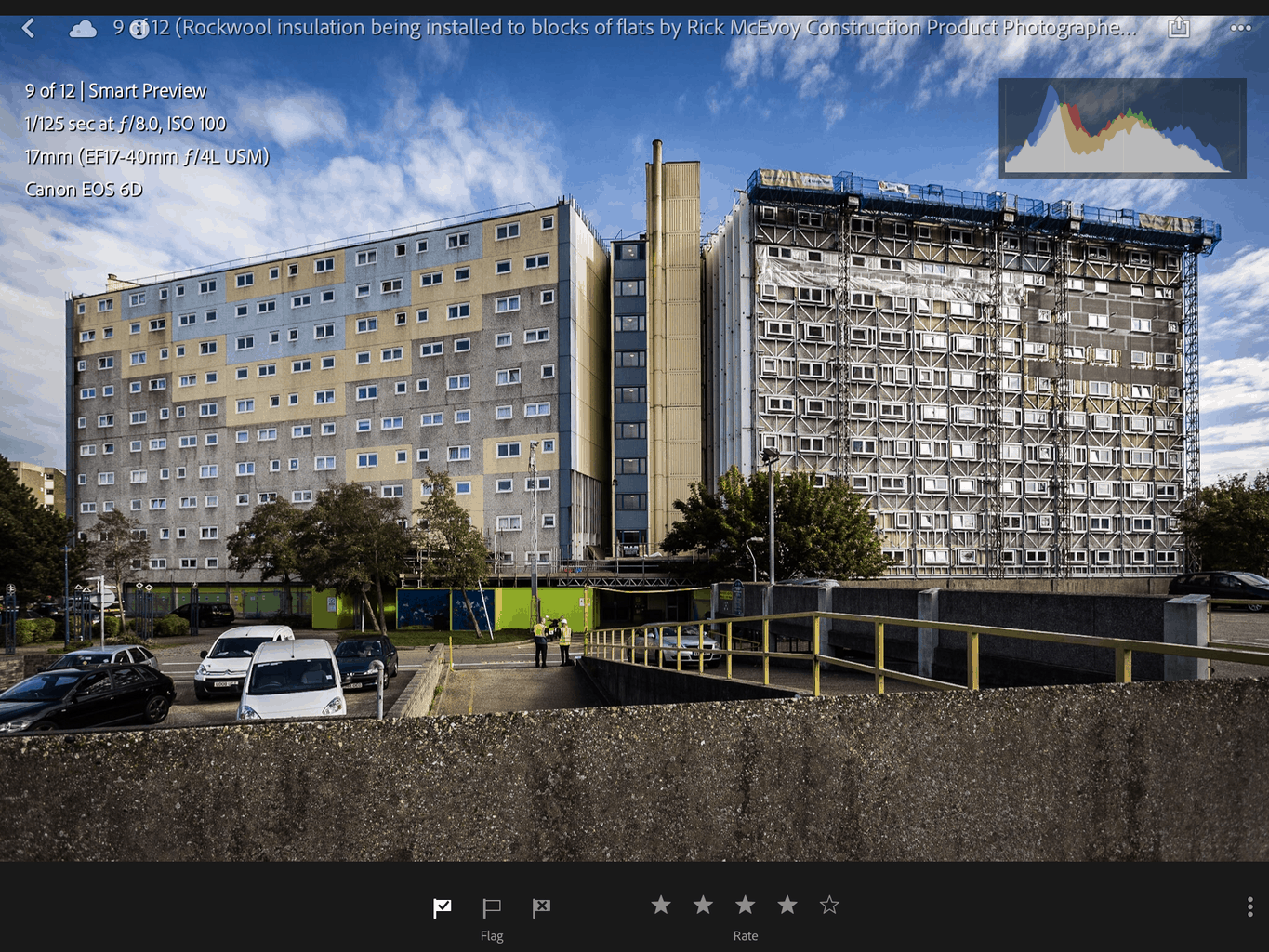 There is no option to do anything other than Flag and Rate. 
Now check out the same image in Lightroom Mobile on my iPhone. 
The info tab at the top has four options
Edit
Info
Rate and review 
Activity (for shared collections) 
I can add text to the title, caption and copyright fields which is good.
All I need now is for Lightroom Mobile for iPad to receive the same extensive upgrades.  When will this happen?
Construction Product Photographer 
Sunday 2nd April 2017