Last week I wrote a post about how to choose a camera, having chosen a new travel photography camera for myself, the Olympus OMD EM5 Mk2.
So is the Olympus OMD EM5 Mk2 the best travel photography camera? I think that it is, and this post I will tell you why I think so and what I like about the the EM5 Mk 2. I will also tell you about the post "how to choose a camera", and how I applied this thought process to buying the EM5 Mk 2. And I will share some of the photos taken of this wonderful little bundle of photographic cleverness.
The Olympus OMD EM5 Mk2 is my travel photography camera of choice.
More on the photos taken with the Olympus OMD EM5 Mk2 later in this post.
Whats in this blog post?
In this post I will tell you who I am, what the 31 things were that I wanted in a new camera, if I got them in the Olympus OMD EM5 Mk2 or not, and my views on my new camera. And I will answer the question at the end as well. Ok I did so at the beginning, but this will be a fuller answer!
Sorry – I nearly forgot – I will include a sprinkling of photos of my Olympus camera – more on the images I have taken later.
Here it is.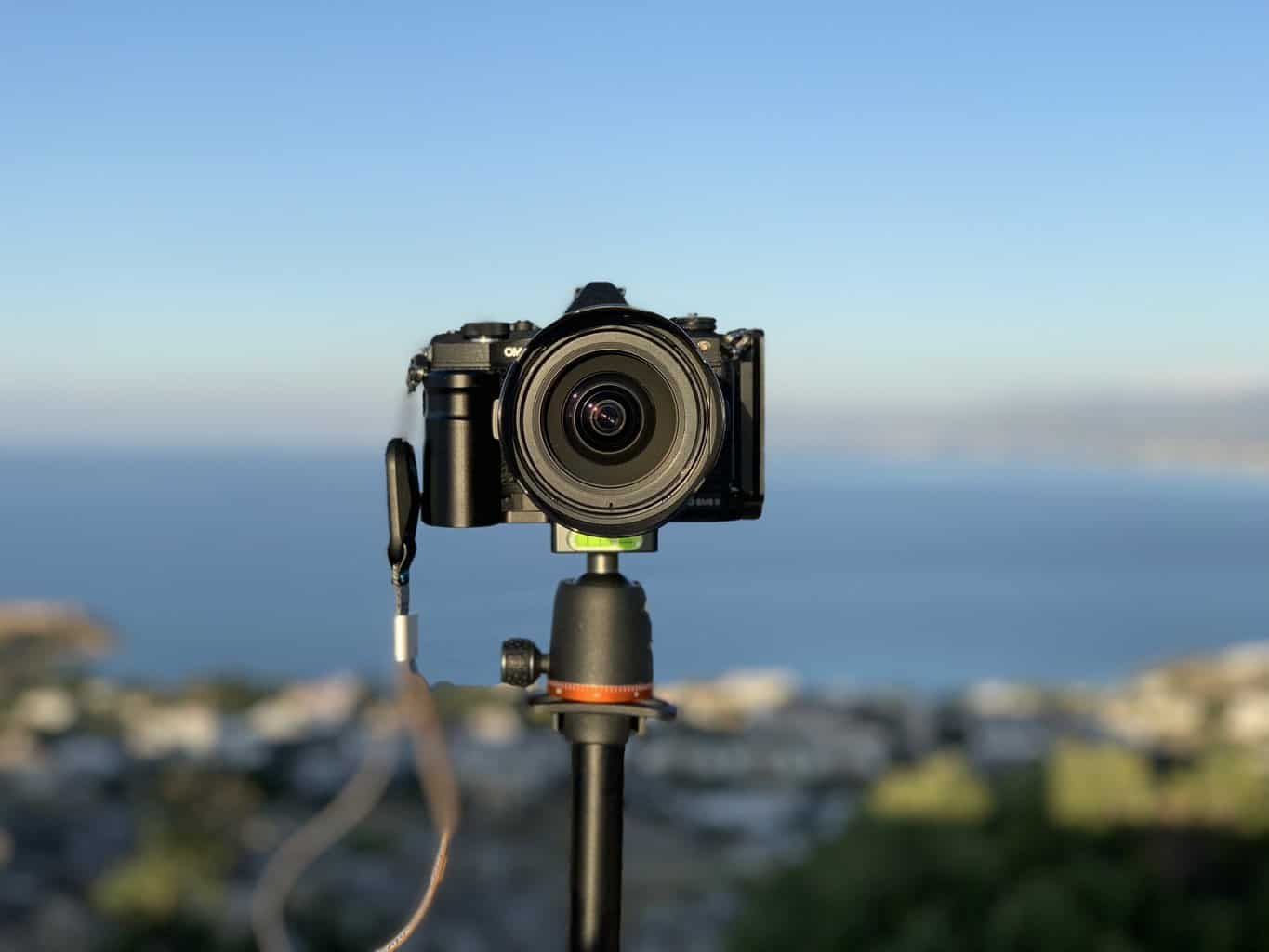 Olympus OMD EM5 Mk2 on location in Rhodes Greece
OK – are you with me? Let's get to it!
Who am I?
If you don't know me hi, I'm Rick McEvoy, an architectural, landscape and travel photographer. I am a professionally qualified photographer, being an Associate of the British Institute of Professional Photography (ABIPP).
I have been using full frame Canon DSLRs for years now, but have recently dived into micro four thirds photography Olympus cameras and lenses.
I have three websites, this one, Paxos Travel Guide and Photos of Santorini.
So you will see how important travel photography is to me!
Check out my work on my main website Rick McEvoy Photography – I have three portfolio pages, all of the images on these pages have been taken using my Canon DSLRs.
This will change next time I update the pages, as I use the Olympus OMD EM5 Mk2 more and more for my travel photography work, and the odd commercial architectural commission.
Which leads me nicely back to the subject.
Is The Olympus OMD EM5 Mk2 The Best Travel Photography Camera?
That is the question I will answer, but first, lets go back to the blog post last week.
Olympus OMD EM5 Mk2 on location in Rhodes Greece
How To Choose A Camera
Last week I wrote a blog post titled "How to choose a camera – 31 practical things for you to consider".
This was based on an older post, and formed the basis of the thought process that led me to buy the Olympus camera.
Here are the 31 things that were important to me on my new camera – did I get them with the Olympus OMD EM5 Mk2?
1 – Smaller and lighter than my Canon 6D with lenses
The camera body is certainly smaller and lighter, even more so with the 12-42mm pancake lens. But throw on the lovely but not so small 7-14mm lens and it becomes more of a lump.
A smaller lump granted but hardly pocket-sized!
2 – In-camera HDR
Well it turns out that it does have in-camera HDR. The camera takes four photos at different exposures and creates a single RAW file.
I did not know this until I was researching some of the finer points of this post.
I am very excited by this, so much so that I can forgive the lack of GPS. Almost.
3 – GPS
No GPS. And this does not please me. So the workaround is that I take a photo on my iPhone and add the locational data in Lightroom. I know I can do this, I have just not had time to do this yet.
And to be fair on every shoot I take photos and videos with my iPhone.
4 – Wi-Fi
Yes. Built in Wi-Fi with the Olympus Image Share app on my iPhone. All I have done is connect this, but I will give this a go on my next trip.
5 – Connectivity as good as an iPhone
Time will tell once I have given the app a go.
6 – The functionality of an iPhone
Erm no. To be honest no. The menus are fine and as logical as the ones on my Canon cameras but no revolution here.
7 – Connectivity to my iPhone
I will see about this.
8 – In camera image processing
Not like I was thinking no. But that might just be me! Lets forget that one.
9 – Fully articulated screen
Yes. For the first time ever and I love it.  I need to get used to moving with the screen at a jaunty angle – I think I have some personal co-ordination issues to get over!!
As with all these things practise will make perfect.
But yes and this makes me so happy.
10 – A screen I can actually see in normal light and also in direct Greek sunshine
On my trip to Rhodes the screen was much clearer so yes to this. It is a small screen but much brighter and clearer.
11 – Touch screen with full functionality
Touch screen with some functionality yes. I will work on this and let you know how I get on in my next update, but the one thing that I did want was to be able to touch the screen and focus and take a photo, which happily I can do with this camera.
12 – Ergonomics that make it a pleasure to use
OK. I have to be honest here. Not really. The camera is so small how could it be?
My Canon 6D is bigger with an excellent grip, plus the fact I have been using it exclusively for years make it virtually an extension of my hand!
This needs a lot of time but might get there.
And a grip might help.
13 – Simple logical menu system
The menu system is just fine.
14 – 4K video with high quality audio recording
Yes. And with 5 axis image stabilisation movie recording greatness is surely only a matter of time!!
There is a high bit rate of 77Mbps too. Whatever that means?
Can anyone tell me?
This is another thing I am excited to try out.
15 – Excellent Vlogging/ recording capabilities
See above – the combination of the video capture with the fully articulating touchscreen make this look like an excellent prospect.
With one exception.
I like to record me taking photos with my camera – I will either have to stick with doing this on my iPhone or buy another EM5!
And I need to sort out a microphone.
16 – Smaller cheaper lenses offering the similar image quality
Yes. I think so anyway. I tend to use the 7-14mm lens which is hardly cheap or small. I  have also used the 40-150mm lens which is just that and the 12-42mm pancake lens which is tiny.
I need to get a couple more small lenses and see how these perform.
17 – High quality sensor
Yep image quality is excellent. I used the EM5 on an architectural shoot alongside my Canon 6D to see how it performed. I issued the photos taken with the EM5 to my client (a regular client as well) who did not notice any difference.
18 – Excellent low light performance
Looks pretty good to me but looking forward to much more testing once I know how to use it properly (ie not use Auto ISO which I am loving too by the way)..
19 – Stuff like time lapse, long exposure and other good stuff etc built-in
Yes! How exciting.
I have not used this yet but the EM5 (which is what I will call it from now on) does have a 40M high res feature – the camera captures 8 shots and merges them into one.
And even better news – this feature can create a RAW file.
The high res bit is interesting, and now the camera comes with focus stacking, which I cannot wait to try out. I was going to buy a piece of kit just for this so happy with this.
And it also has a bleach bypass filter, which "adds a warm, mysterious atmosphere to every kind of scene. At the same time it highlights the metallic surfaces of cars, machines and more."
OK – lets give this a go as well.
This is what I was after – stuff to play around with.
Happy again, and the fact that focus stacking and bleach
bypass are new features provided through firmware updates is even better. Now that is so good and something I have never had with Canon.
20 – A sensor that does not need cleaning
No. Does such a thing exist? I do not think so.
21 – Interchangeable lenses
Yes. Of course.
22 – Tilt Shift capability
No. Am I bothered? Not any more, as I sold my tilt shift lens some time ago as I never used it. This paid for the camera!
23 – Ultra-wide angle lenses
There is a 7-14mm lens which I am currently lusting after/ trying to blag. That would give me 14mm full frame equivalent. I am excited to try this lens.
This is wider than any lens I have ever had before which is an exciting prospect.
Watch out eBay sellers!
24 – Bespoke programming
I have not found this yet. But there are function buttons that look like they are programmable.
25 – RAW Capture
Yes. I would not have bought the EM5 if it did not have this.
26 – EVF
Sorry. EVF = electronic viewfinder.
Yes. I tried this out on every trip to the airport and love it. And I love the fact that I can look at the images that I have taken in the viewfinder. Although I have to say that I am still finding this confusing!
The only problem now is that I have nothing to do when I am at the airport shopping. Will probably end up buying flip flops on my next trip.
27 – Computational photography
Yep there is some good stuff in this camera.
High res

Bleach bypass

Focus stacking

HDR
28 – Focussing in the dark
I have not properly tested this yet.
29 – Weather sealing
Yes to both the EM5 and the 12-40mm lens. Which is good considering where I take my photos.
30 – And the ability to output straight from the camera
Erm not sure yet but  think that I might be able to do that with the app.
31 – Shiny new loveliness
Yes. Of course. And it is shiny and lovely.
I bought the black body – should I have got the shiny silver metal one?
That was the list I created some time ago.
Not bad going Olympus – I have managed to get all the things I needed apart from GPS.
What are my thoughts on my new camera?
Well I love it. I really enjoy carrying it around with me.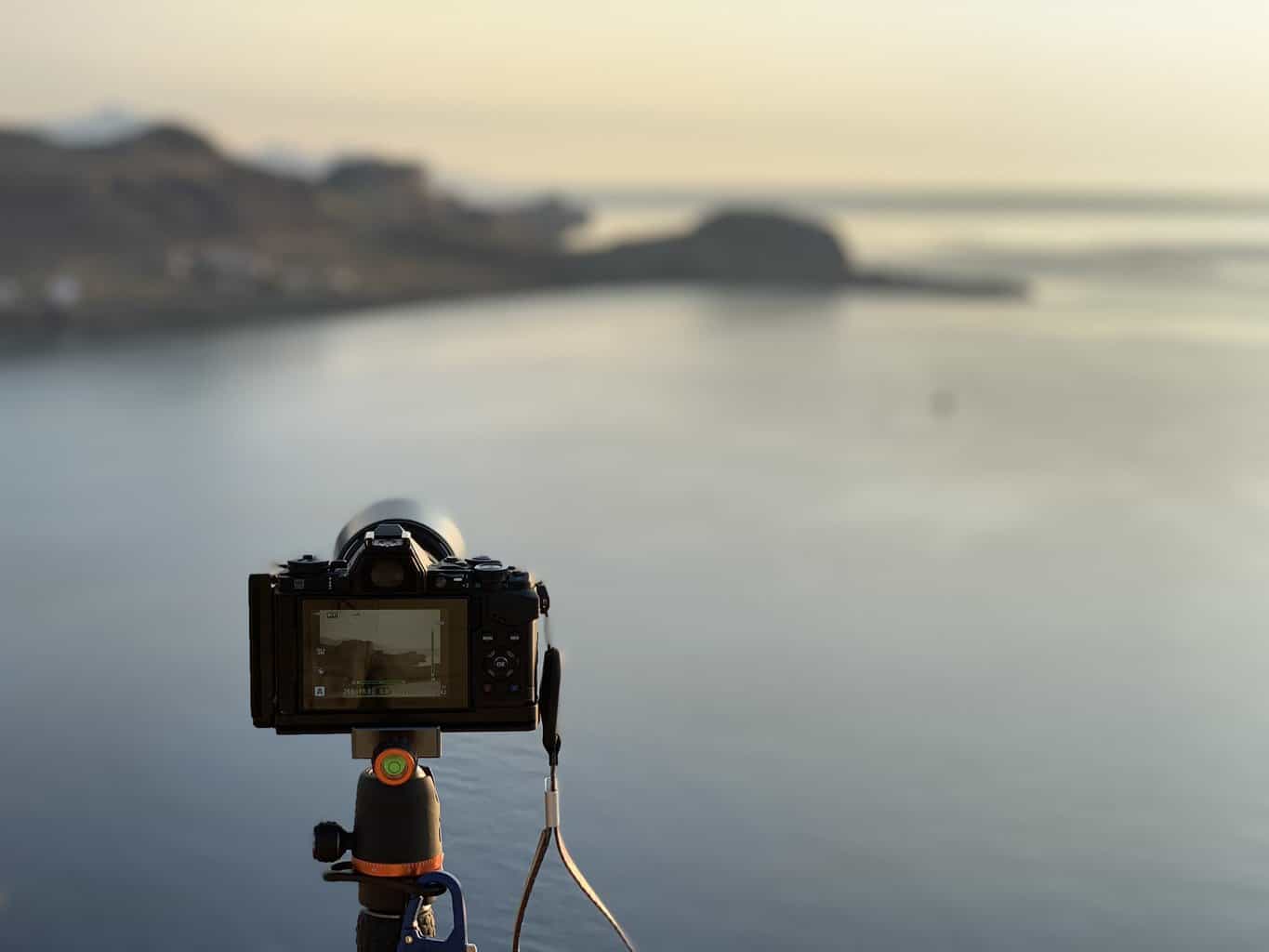 Olympus OMD EM5 Mk2 on location in Rhodes Greece
This is what I specifically like about my Olympus OMD EM5 Mk2
1 – Image quality
I was worried about this. Would I be happy with the image quality after all those years using full frame Canon DSLRs and Canon L series lenses.
I needn't have worried – the image quality is excellent.
2 – Taking photos with the camera
I enjoy taking personal and travel photos again. Some of this is because it is novel, shiny and new.
But it is also because this camera is a pleasure to use.
3 – The fully articulated touchscreen
I really like and value this. This is a game changer for me, something that I will use all the time. I take photos from unusual angles on every shoot, and this screen will help me with this.
And I will also be able to use the EM5 for videos of myself. I just need to look into the audio.
Absolutely loving it!
4 – The 12-40mm lens
This is a solid chunk of a lens. It has a lovely feel to it. And the image quality is excellent.
I really like this lens.
5 – The 40-150mm lens
A very light lens, which takes some getting used to. And considering its effective focal length of 80-300mm very small and light indeed.
I do worry about the durability of these lenses, which feel rather fragile.
Lets see how they get on with me!
6 – The 12-42mm pancake lens
Tiny tiny lens that I got this photo with.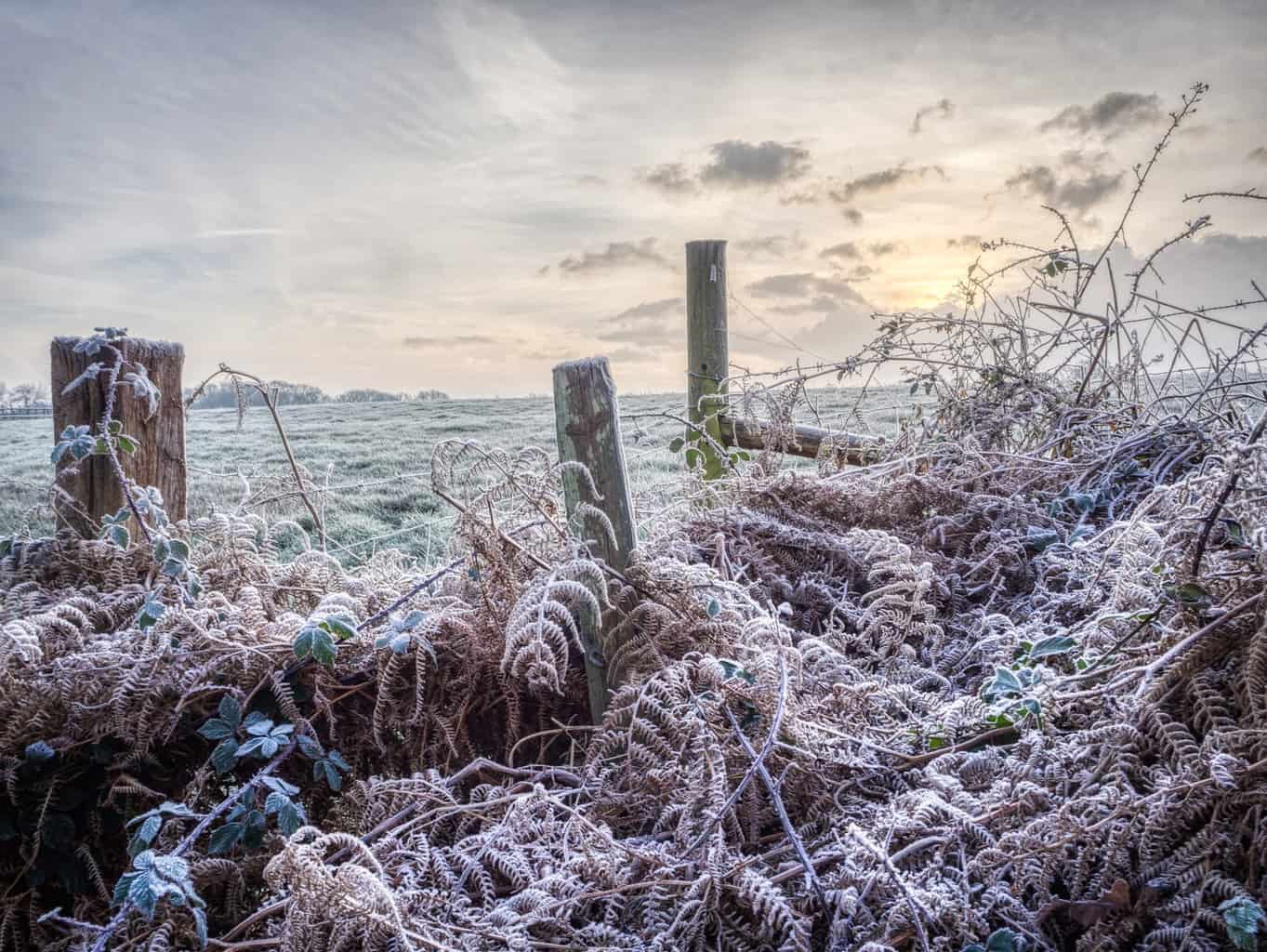 I have not used this lens that much but it really is tiny. It is currently attached to my EM10 which is stored in the glove box of my car when I am out and about,
7 – The size of the camera
It is smaller than a DSLR, and is easier to hold in one hand. Add the 7-14mm lens though and it is not that small a combo but still smaller and lighter.
8 – The price of new lenses
A lot cheaper than Canon lenses, the 12-40mm F2.8 Pro is available at the time of writing for £899.00 from Wex Photo and Video. That is not too bad a price for such a lens with a maximum aperture of F2.8.
9 – The fact I can fit it in my glove box if I want to
And I do. Well my EM10 which I bought first with the 12-42mm lens.
10 – I can take photos using the touchscreen
I love this. I can touch the screen and the camera will focus where I touch the screen and take the photo. I assume it meters there as well.
I know – I need to look into this a bit more.
11 – New features
It is wonderful that that new features are being added in firmware updates. That is like getting a new camera, and is very encouraging for the future.
12 – The 5 axis image stabilisation.
I know that the camera has this – I just need to play with this and see just how good it is.
I could have titled this post 10 (ok 12, and if you read on actually 13) reasons why I love my micro four thirds Olympus camera.
But that sounds a bit click baity.
But a post for another time.
What do I not like about the EM5?
No GPS
This is a shame for me. As I said I have a workround but this is an additional process that I did not want to have to add to my workflow.
Not as much computational stuff – or is there?
Yes there is more than I thought which is excellent news. I found that out in the writing of this post so no negatives here.
The hand grip is a bit small
So basically I need to buy a grip, but not one that is going to make it too bulky. The last thing that I want to do is chuck a load of accessories onto the camera and make it big and bulky – sort of defeats the point of it.
What about my architectural photography?
Well. As you will have realised I have just found out about some features that I did not know about.
RAW HDR image capture, HIGH res RAW image capture – things that I will can for commercial work. Of course for now I will try these things alongside my Canon 6D but exciting propositions these are!
I have kept my Canon 6D and essential lenses for now, which will remain my commercial photography workhorses, although for how long I am not sure now.
The more I learn the more I want to make the jump fully to micro four thirds.
What gear am I going to get for my new camera?
I have to have the 7-14mm lens.
This will make the 12-40mm lens sort of redundant. I do not need the F2.8 for the photography I do, all that has done is make the lens bigger and heavier.
I am going to get some small, cheaper lenses and give them a go
And a grip to help with my clumsy hands.
And I have a universal L bracket with Arca Swiss plate for my new travel tripod, the 3 Legged Thing Corey.
And there is my Olympus OMD EM10 Mk2
I nearly forgot about this even smaller camera. Now this does live in my glove box, with the pancake lens fitted.
I used this combo to take one of my favourite winter photos in a long time, which you can see above.
OK – so Is The Olympus OMD EM5 Mk2 The Best Travel Photography Camera?
Yes. I think it is. It has lots of exciting features that I am looking forward to learning properly.
The image quality is excellent, it the camera is small, lightweight and a pleasure to use. And it is packed with excellent features that will help me to take better photos. If features do not do that they are unnecessary distractions to me.
At the end of the day all that matters to me is the photos that I create. OK if the camera is a pleasure to use as well then that is a bonus.
Which the Olympus OM-D EM5 Mk 2 is.
Check out my website where you will find 12 photos taken on my trip to Rhodes Greece. This was the first foreign trip I have been on without my Canon DSLR and lenses ever.
And I did not miss them to be honest.
And also check out the video that accompanies this post on my YouTube channel.
Do you want to buy the camera or the lens?
If you fancy buying either the camera body and/ or lens here are Amazon links to both – these are affiliate links so if you buy either/ both item(s) using these links I get a small commission – you do not pay extra, it just comes off Amazon's profits (which I am sure they can afford!).
And the two together
Olympus OMD EM5 Mk2 and Olympus 12-40mm F 2.8 Pro Lens
Further reading
I have written a few posts about my journey into micro four thirds photography – here they are
Micro Four Thirds Explained – A Beginners Guide
Micro Four Thirds – Small Cameras For Travelling
My Micro Four Thirds Travel Kit – Travelling Light In Style
Professional photographers who use micro four thirds – really?
Talking of further reading I am going to read this book.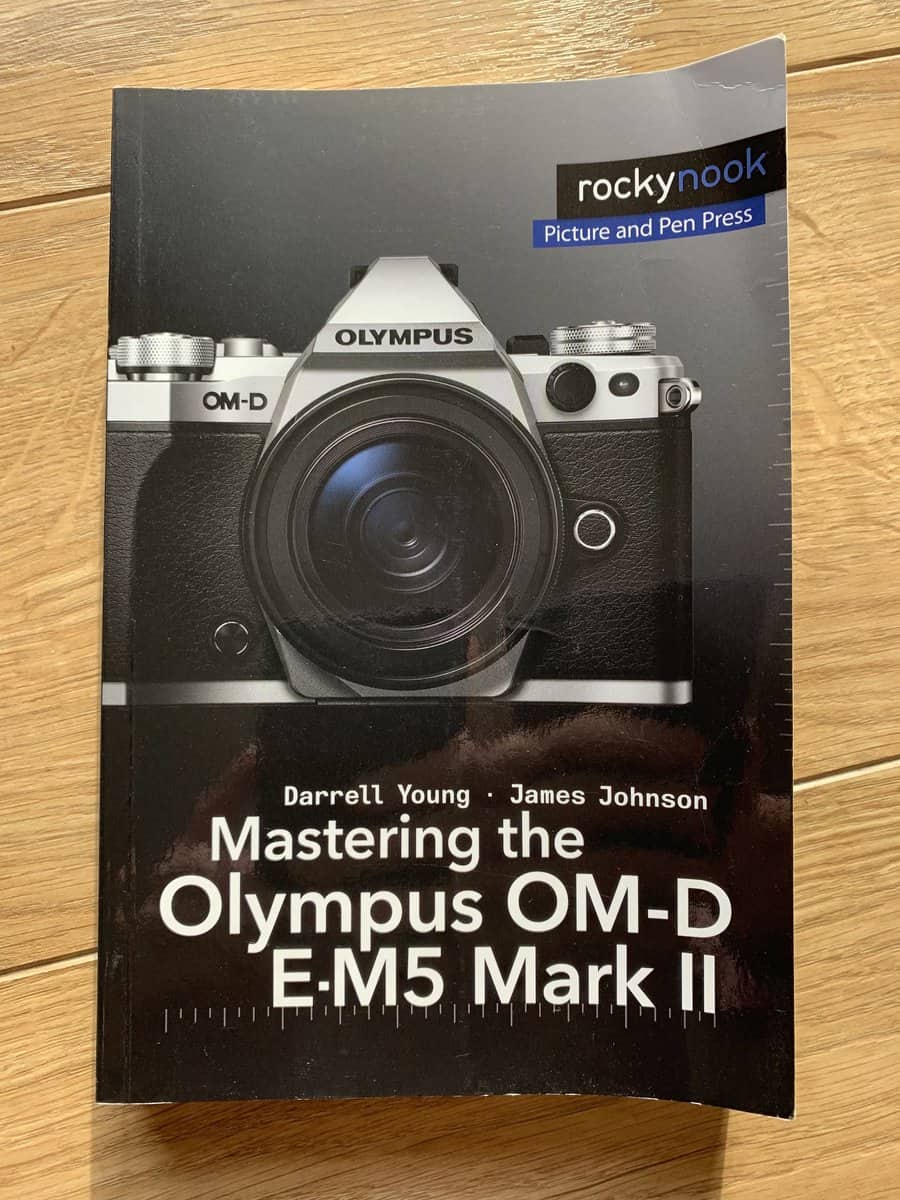 and get to know my camera properly. I recommend that you do the same with your camera, whatever it is.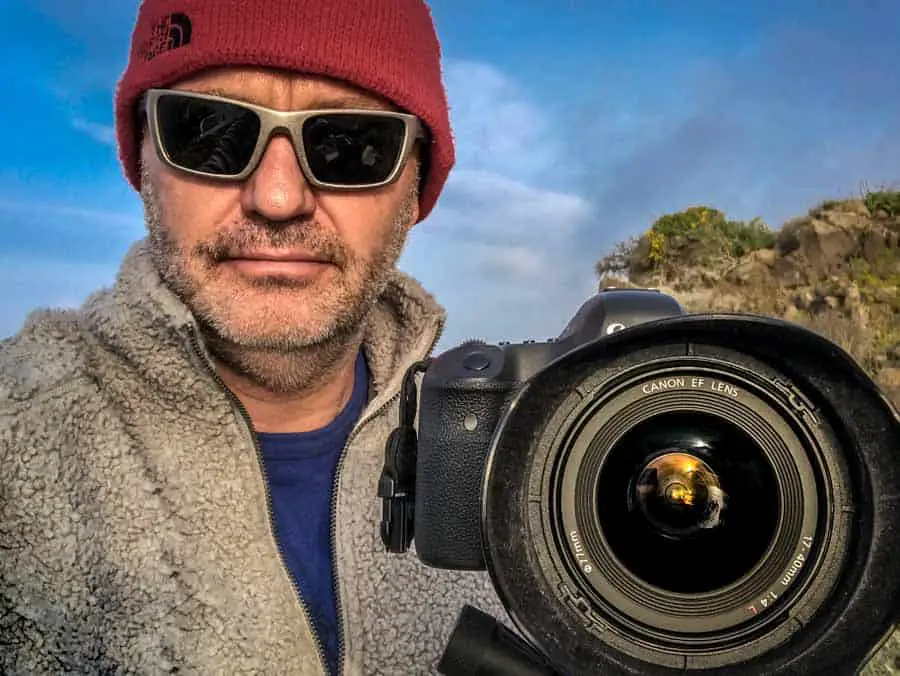 Summary
That is enough gear talk for now. Next week I am going to write about my 5 favourite micro four thirds travel photography images.
And I will come back to my micro four thirds Olympus camera later on this year.
I know this photo of me is with a Canon camera – I don't have a picture of me yet with my Olympus camera but as soon as I do I will replace it I promise!
Rick McEvoy – Travel Photographer
#travelphotographer #travelphotography #microfourthirds #olympusem5