Luminar 4 is now available to buy.
Today I am writing about Luminar 4 AI Sky Replacement to 10 Architectural Photos. In this post I show you 10 before and after images that are commercial images previously issued to clients, and how a very quick swapping of the sky using Luminar 4 AI Sky Replacement can transform images quickly and realistically.
These images are from the post I published the other week titled 50 photos crying out for Luminar AI Sky Replacement.
As with yesterday, these are very quick edits.
Is this all AI Sky Replacement can do?
No. Far from it. There are tweaks and refinements in Luminar that you can apply – I have done none of that. I will take a bit more time and care over a selection of these photos and see what these refinements can add to a finished photo.
If you like what you see why not give Luminar 4 a go?
You can buy Luminar 4 now, and if you use my affiliate link I get a commission, but you do not pay any more.
This is my Skylum Affiliate Link.
And if you do not like you have 30 days to get your money back.
And now let's get on to the next 10 photos.
Photo 1 – 5 – Architectural photos taken on a very cloudy day
Let's start with a series of photos taken at a lovely school near Basingstoke. Here are the five before and after photos.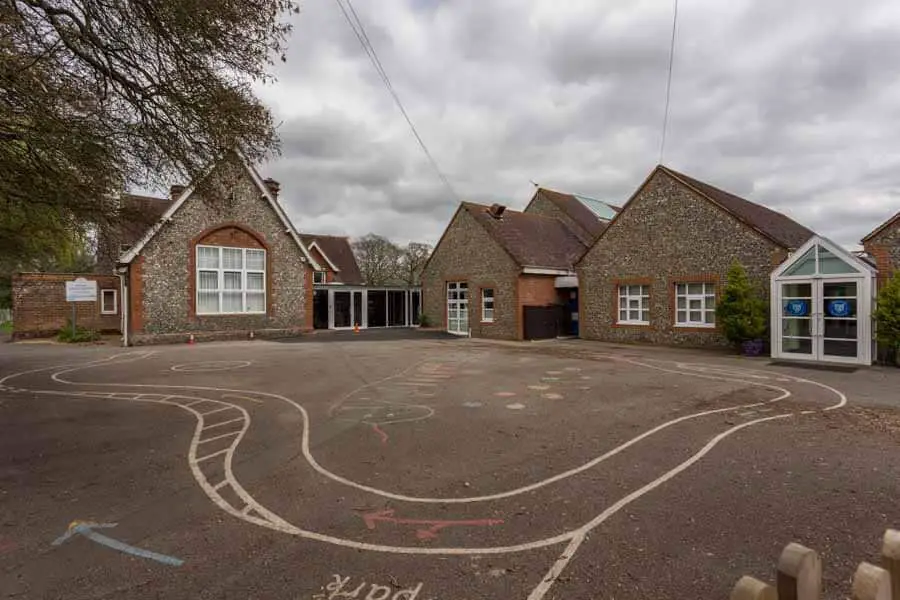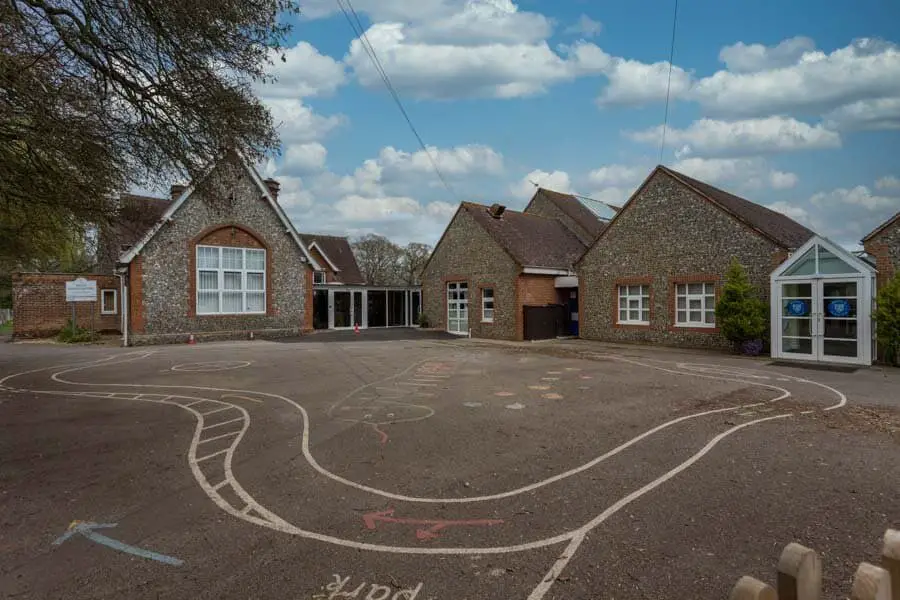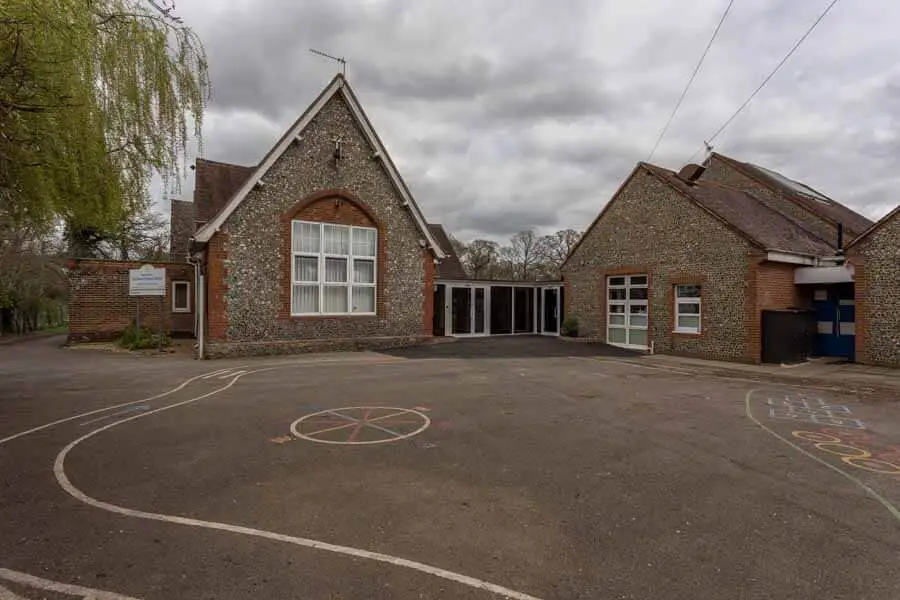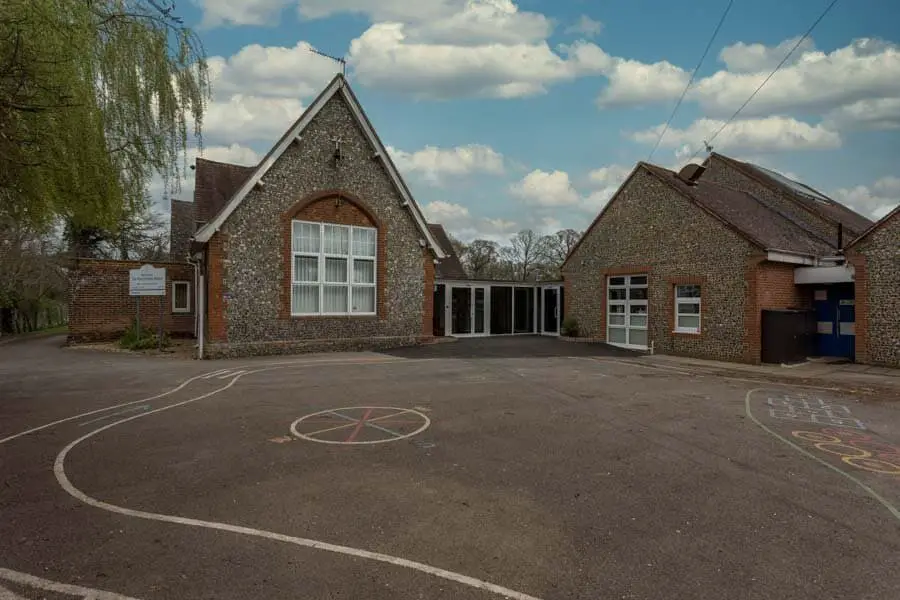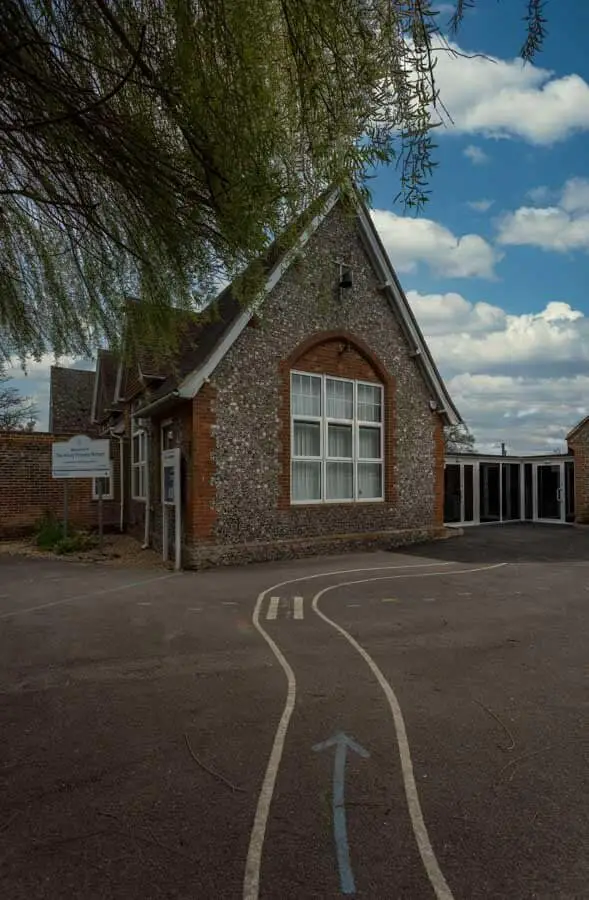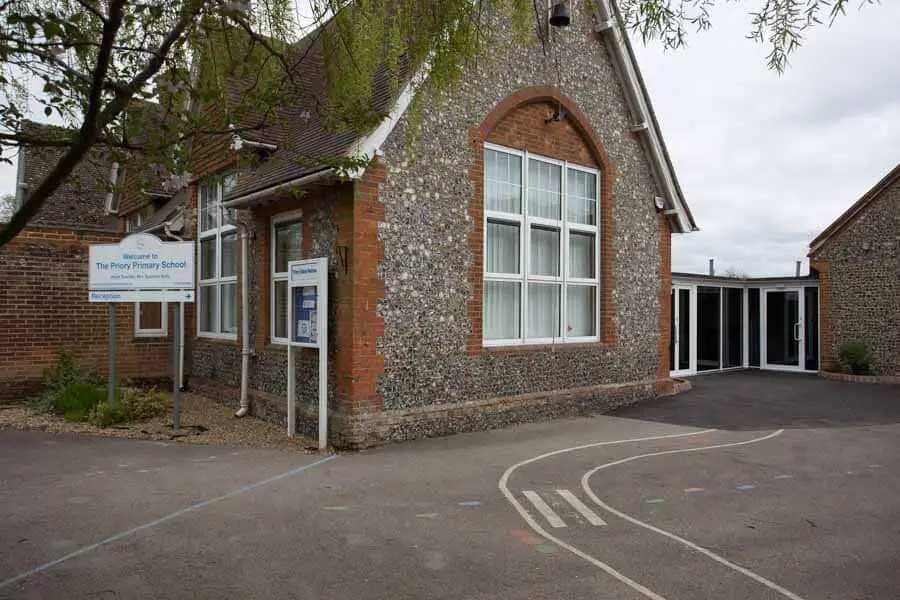 One of the problems I regularly encounter is that I only have one chance to take the photos of a completed project.
This school is in a lovely country setting, and I hate these photos as the sky was so dull and grey on the day I took the photos.
Timing of completed construction projects is always an issue – I have to get the photos done as soon as possible and around the activities of the building concerned, in this case a primary school.
Blimey – check out the new photos – much much better!
I think I used Blue Sky 2 for these (these were an early edit before the benefits of taking notes of what I had done entered my head!).
And having the same sky holds the images together nicely I think.
Photos 6 – 9 – Poundbury near Dorchester
Poundbury is famous for its distinctive architecture. I was commissioned by John Simpson Architects to photograph a range of buildings that they designed.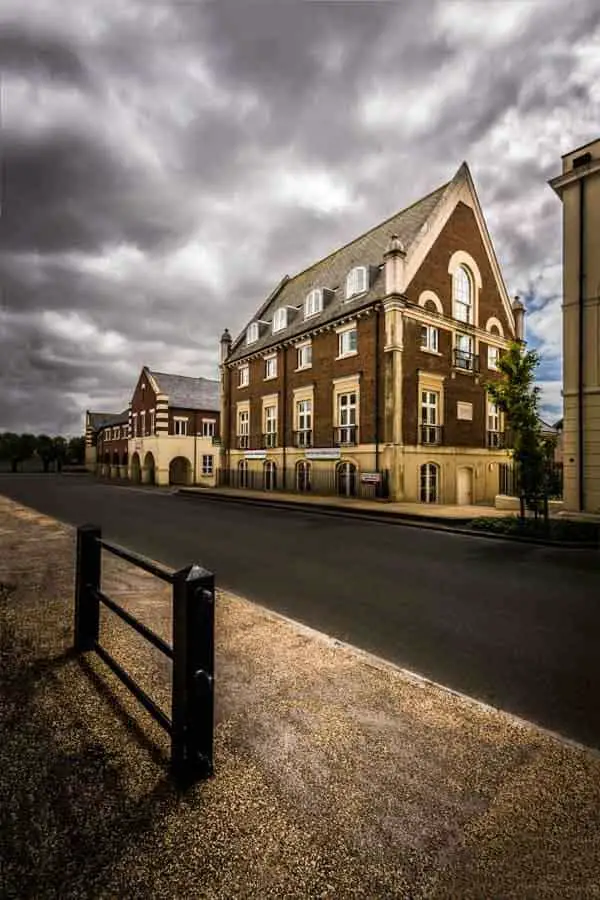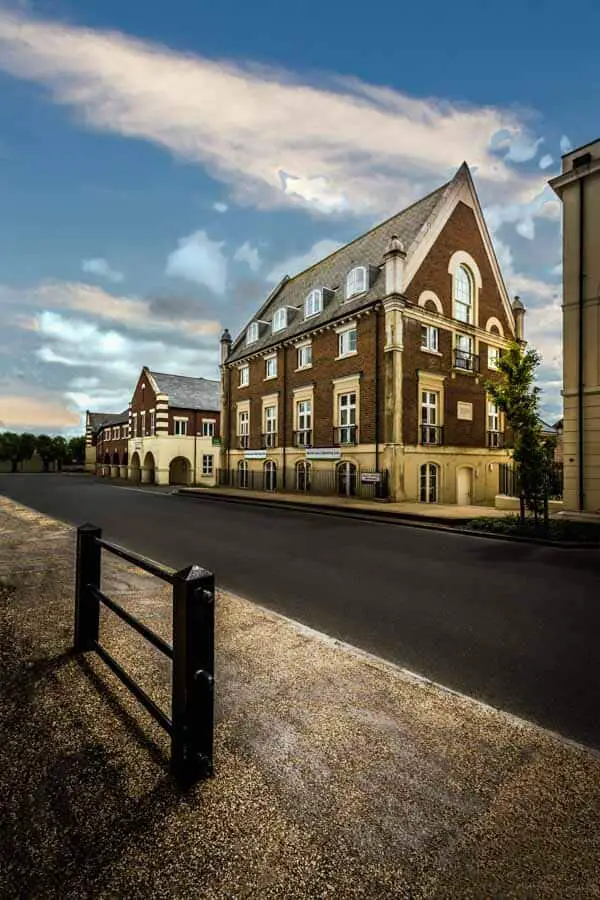 I know that this first photo does not look great – I just wanted to see what would happen to a highly edited photo.
The rest are standard edits that look great!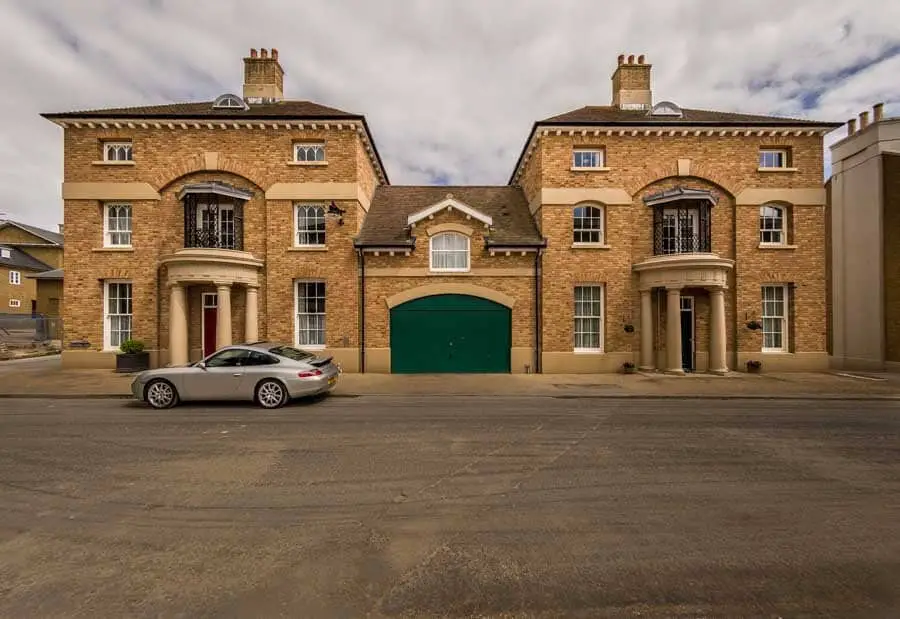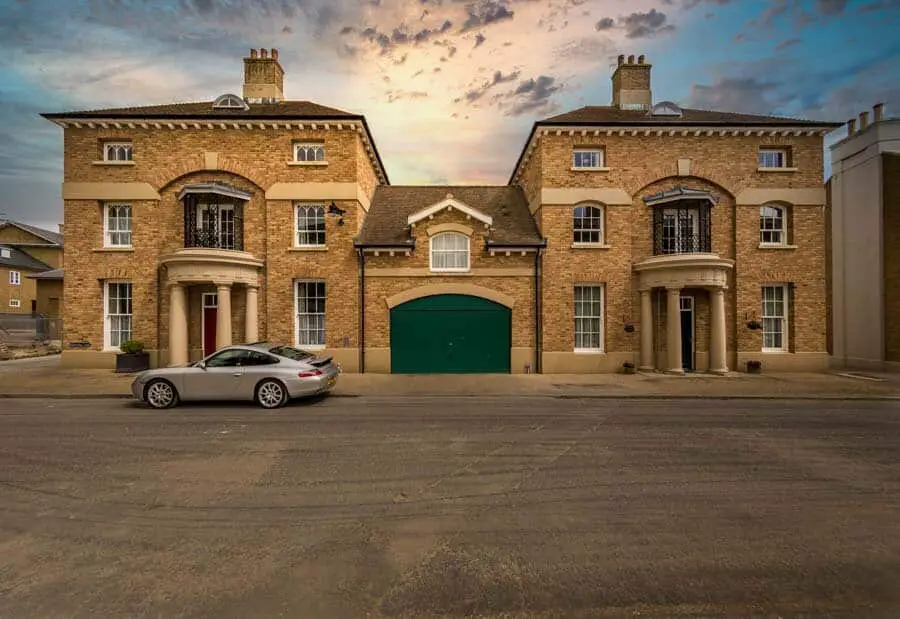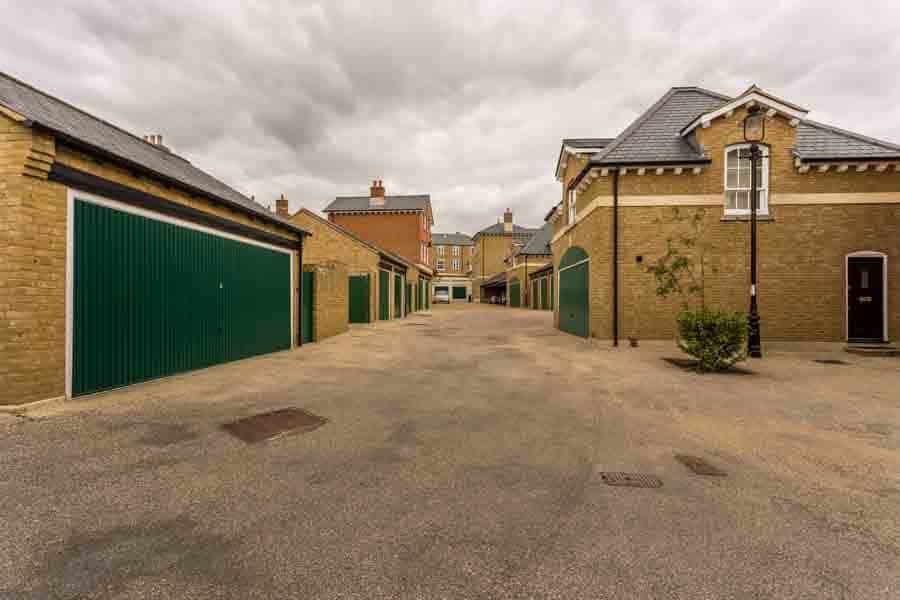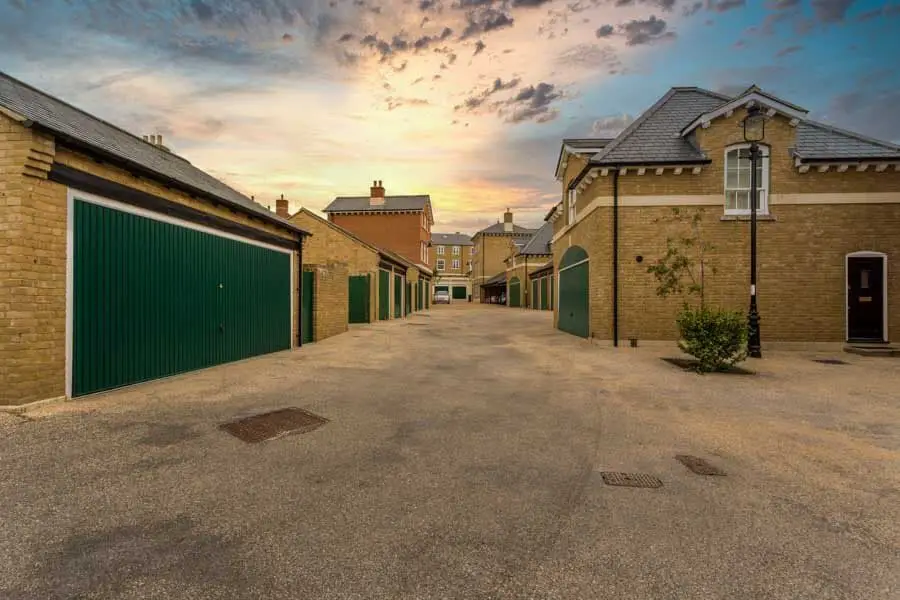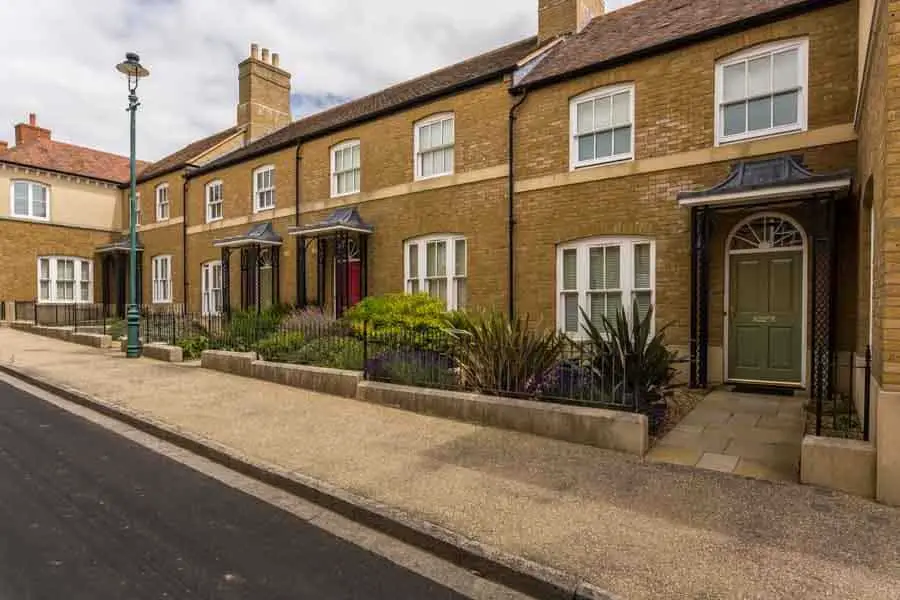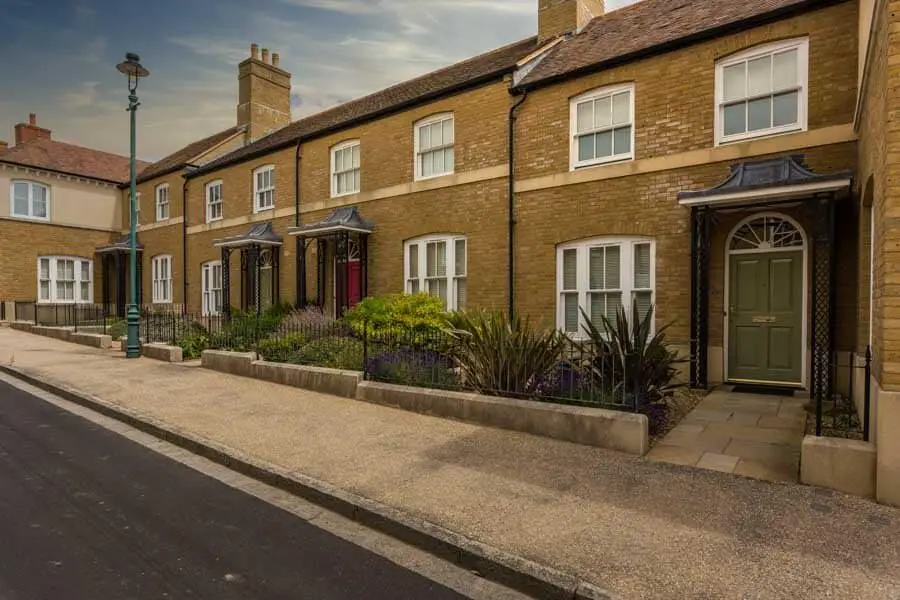 The first shoot has to be cancelled as the weather was awful, and this was the second shoot. One of the problems was that the architect wanted to be in attendance, so the shoot had to co-ordinate the weather, what was going on there on the day and also the availability of the architect based in London.
As is often the case in England the weather was fine to start with, but clouded over in the afternoon, This is when these photos were taken.
At the end of the day the sun came back, so it all ended well but there are these images in the middle.
A few clicks and look at the difference!
Photo 10 – Construction Product Shoot
Last one for today is this photo of an interesting refurbishment project which transformed a dull building with the use of bright colours in the fenestration. But that sky is awful.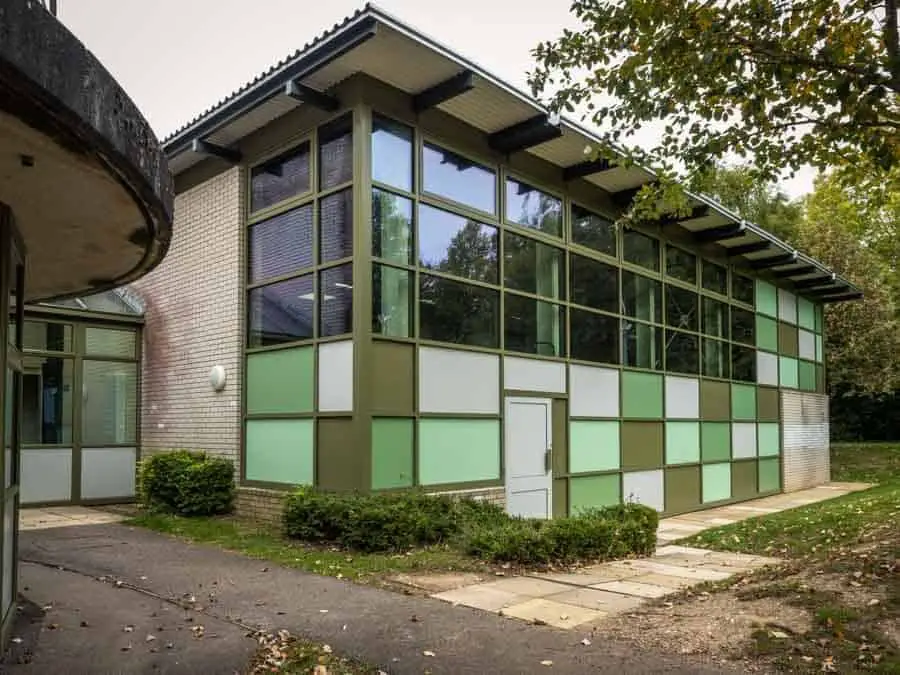 I just wanted to add a hint of colour to the photo to give it a lift, which has worked nicely.
That's all for today – short and sweet – tomorrow another 10 architectural photos with shiny new skies!
Rick McEvoy – Architectural Photographer
 #Luminar #luminar4skyreplacement #luminar4aiskyreplacement