I have been working with the same photo editing software for years and am looking for something different.
That is why it is such good news that Luminar 4 and AI Sky Replacement are nearly with us. Why am I so excited about this? I have been playing around with the beta Luminar 4 for a while now and am loving the Luminar 4 AI Sky Replacement tool. There is lots of other stuff in Luminar 4, but this is the thing that I am really excited about. In this post I will tell you why I am so excited about Luminar 4 AI sky replacement and why it is ok to use this tool.
What is Luminar 4?
Luminar 4 is the update to Luminar 3, image editing software from Skylum, formerly Macphun.
Luminar 4 has lots of exciting new features and a brand new interface – more on that later.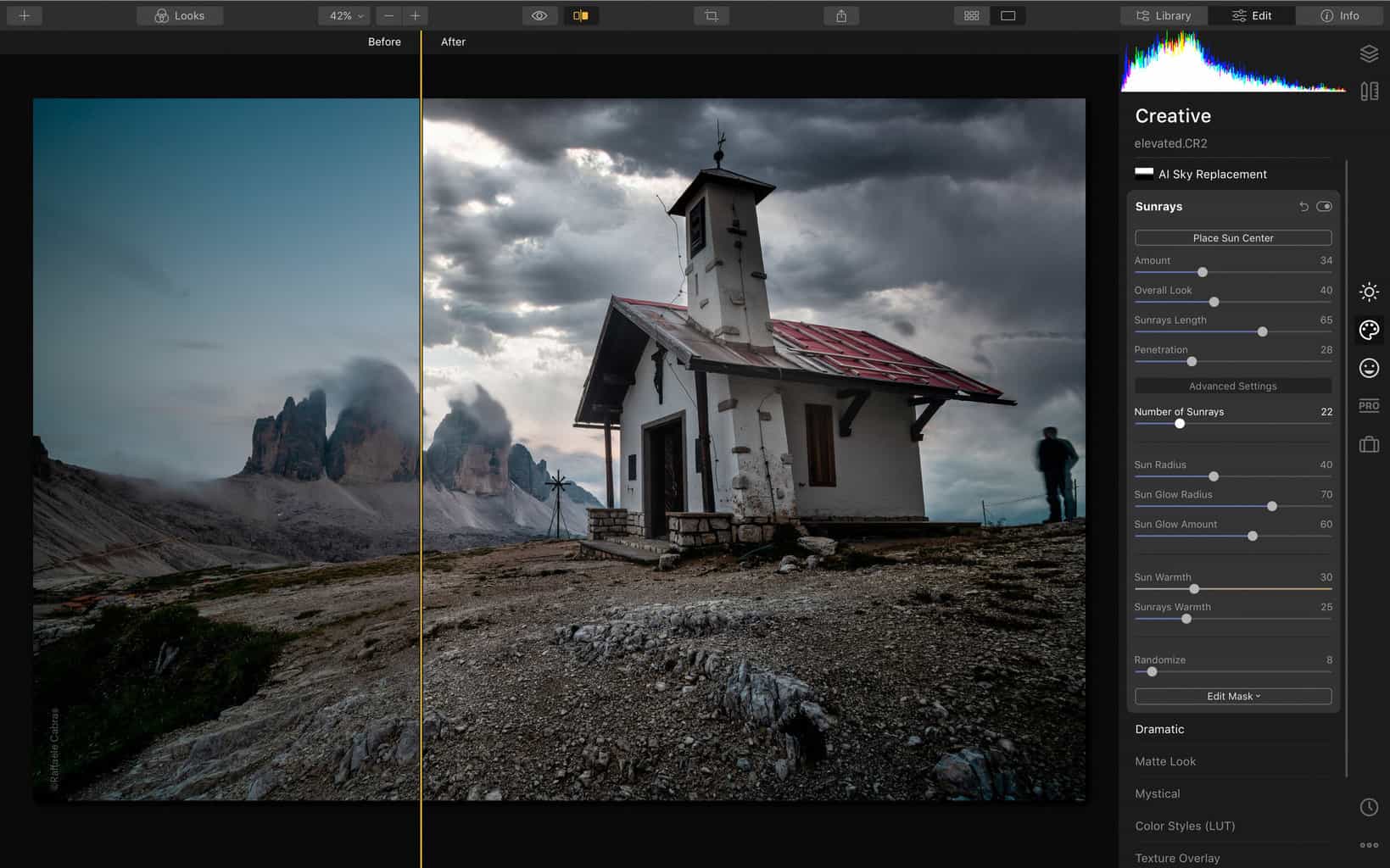 Pre-order Luminar
Final Pre-order of Luminar 4 starts right now, and you can get your copy using my affiliate link here. More on the pre-order offer later on in this post.
When is Luminar 4 being released?
The general release of Luminar 4 is the 18th November 2019. As a Skylum Affiliate I have been fortunate enough to be able to trial the Beta version of Luminar 4.
And I have been loving it.
Not only the fact that I am trialling the beta – I am loving the software and the sky replacement stuff that I have done.
Can I share any images created with Luminar 4?
Not yet, but I will be posting examples of sky replacements shortly. Well after November 18th as it turns out.
Let me explain why I am so excited by Luminar 4 AI Sky Replacement.
Let's take this photo as an example.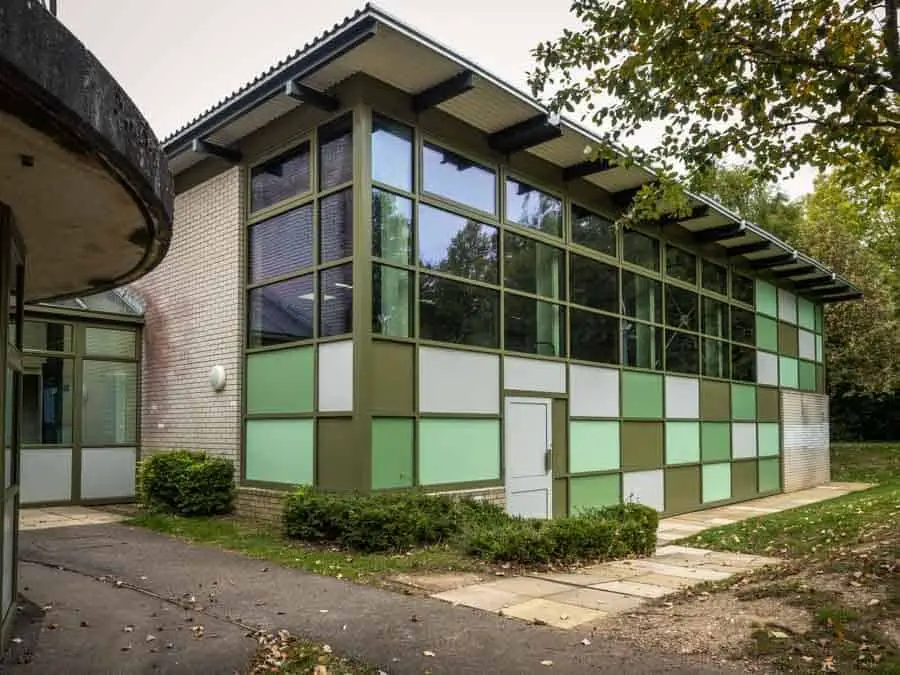 This is the photo that I want to change the sky of for obvious reasons.
I had one day to take this photo after completion of the works. And that was it. No opportunity to return, so I had to deal with the weather on the day.
I live in England. We do not get the best weather, nor the best light.
And on commercial shoots most times I have one opportunity to get the photos I want. Very rarely do I get the opportunity to return to a completed construction project.
So I have to take whatever I find on the day.
Which in England often is cloudy skies.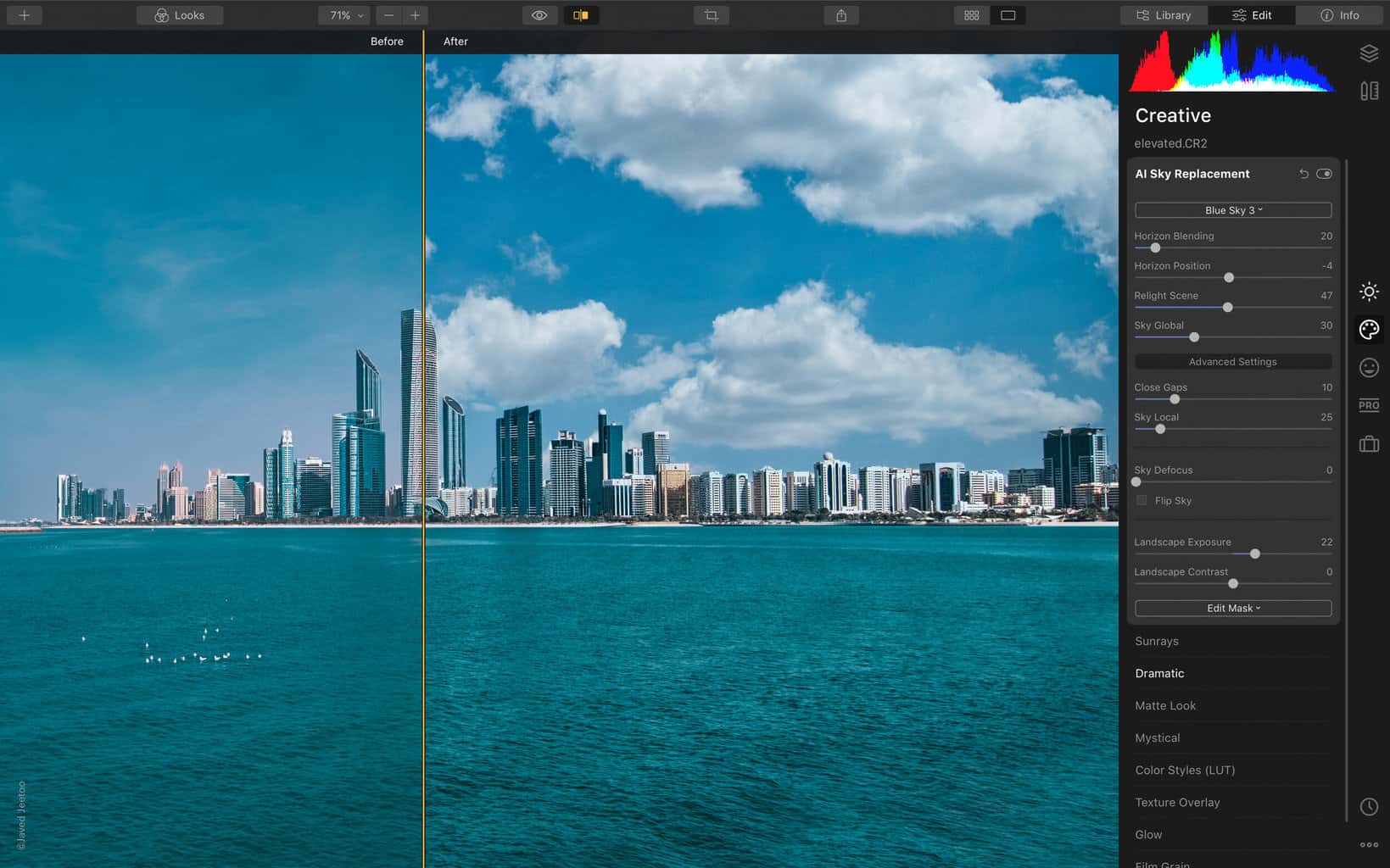 But I am faking the photos?
Yes I am. I am quite open about this. I am not pretending that I am not. And I do not have a problem with this.
Do my clients care?
No. My clients are architects, developers, builders, main contractors, specialist sub-contractors and manufacturers. They do not care.
They are actually delighted that I am able to give them images with a nice sky even though the photos were taken on a cloudy day.
My clients want their buildings, their work, their significant personal, financial, emotional and time invested projects shown at their best.
That is all that matters – the photo of the completed project and a happy client.
And if the sky has been changed? No problem.
They know it. I know it. And it is fine.
When does it matter?
If you are working in photo-journalism then there is an issue. I do not work in this field, but I know that editing such as this is not permitted.
And if you enter a competition where sky replacement is not allowed this is a complete no no.
And if you make false claims about an image that has been changed then I have a problem with that too.
Other than that it is fine as far as I am concerned.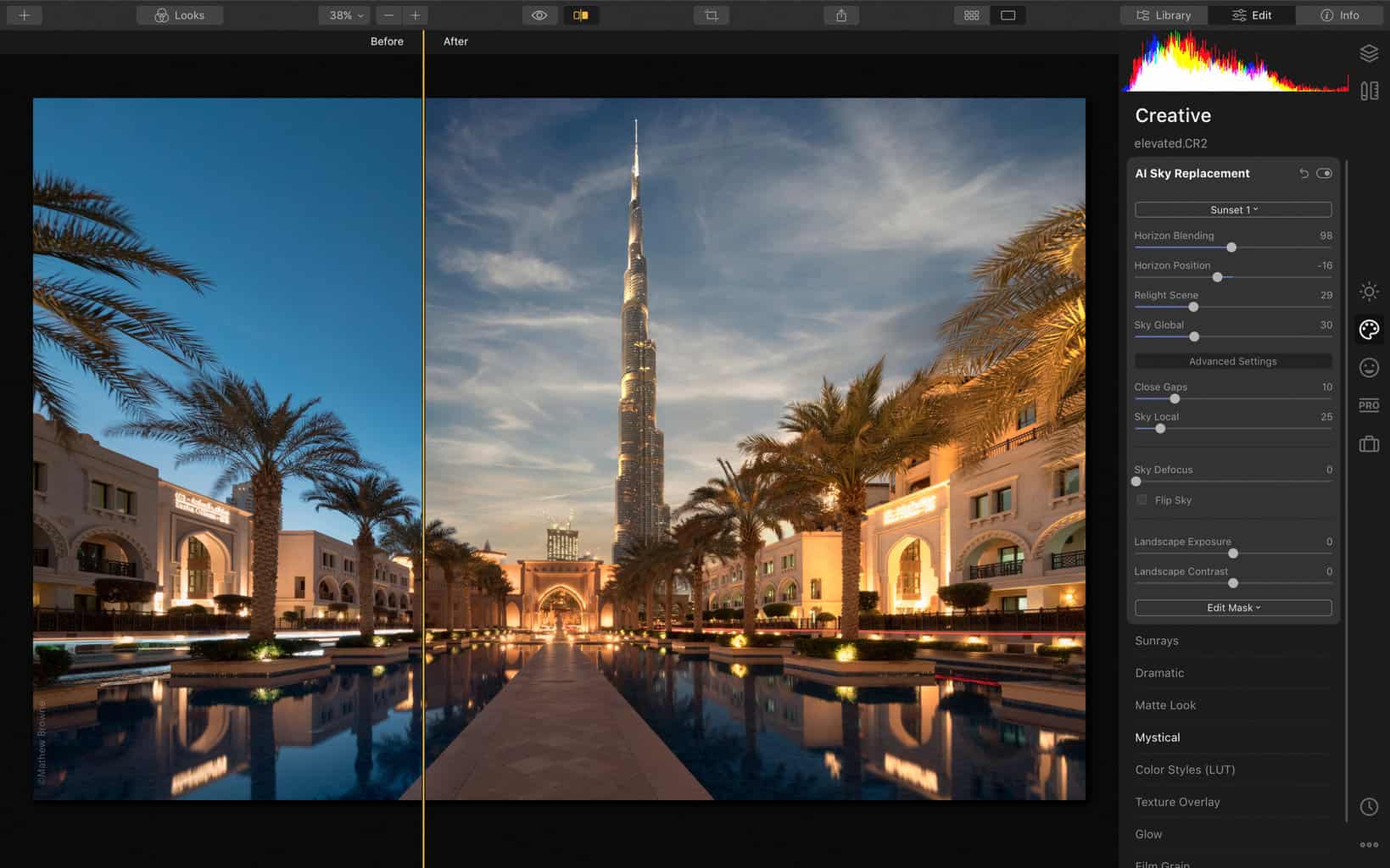 A quick history lesson
Photoshop 1.0 was released in February 1990. That is a lot of years of photo editing, manipulation, compositing, sky replacement and much more.
And everyone seems fine with that.
So I do not see a problem with Luminar 4 changing the sky for me and re-lighting the photo. Actually I think it is fantastic!
Just be honest about sky replacement.
I nearly forgot – there are my travel photos
I take lots of photos quickly with my iPhone. I use these on my websites Paxos Travel Guide and Photos of Santorini, often to show the behind the scenes stuff.
As I photograph loads of sunrises, I often find that these photos have a completely burned out sky. So there is nothing wrong with quickly dropping in a new sky. Again I am fine with this.
Here is a great example of a photo that looks awful that I will be able to make instantly better.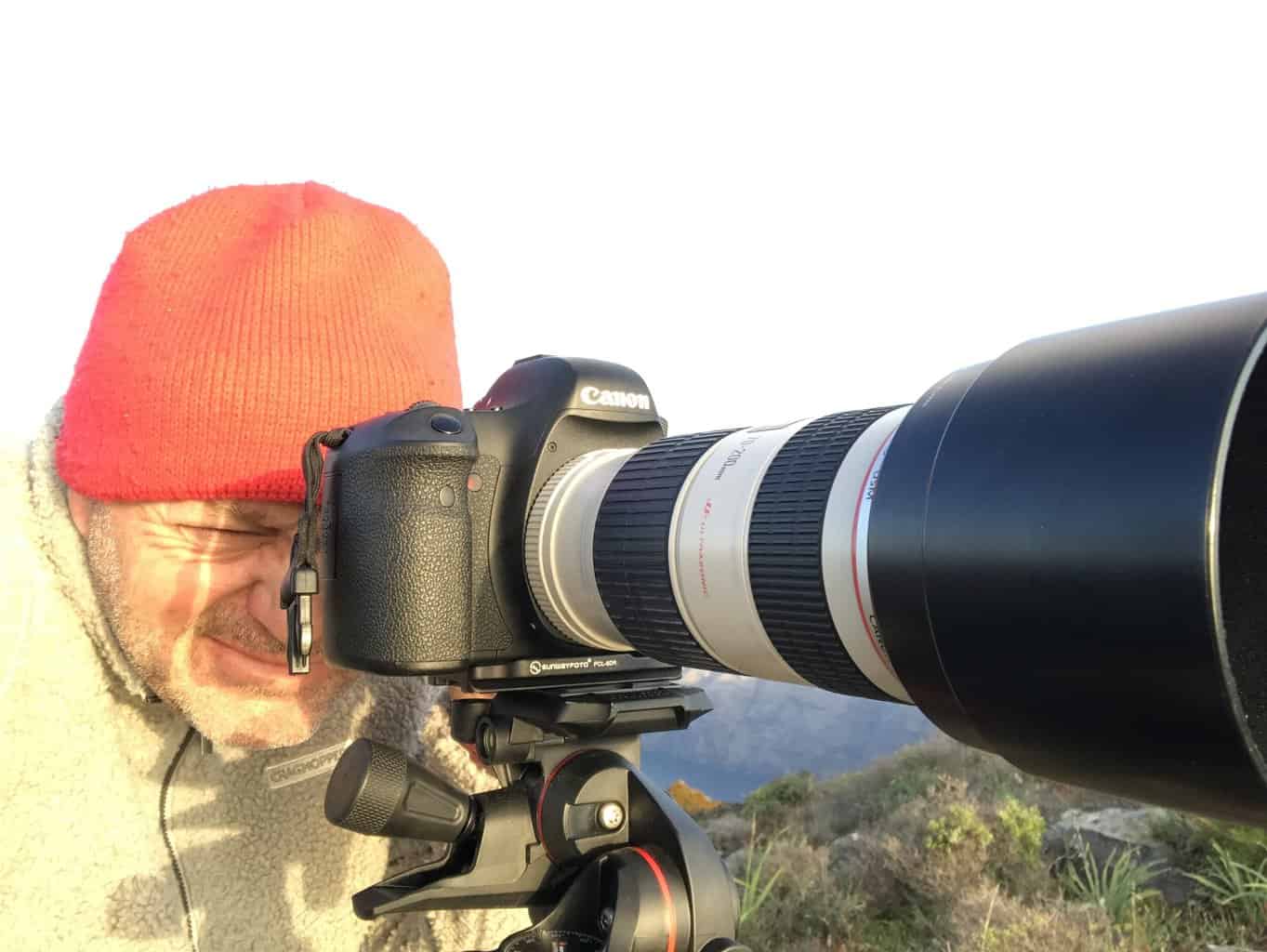 Ok – that is enough from me. Let's see what Skylum have to say.
Here is the actual press release from Skylum issued today.
"Image editing made extraordinarily fast through AI advancements in Luminar
Flagship software to bring innovative machine-learning tools and workflow to photographers as both a standalone application and plugin.
BELLEVUE, WA – October 15, 2019 — Skylum is pleased to announce additional enhancements coming to Luminar 4 to be shipped on November 18, 2019. The release intends to change the way photographers approach photo editing, offering several tools informed by extensive machine-learning and a new streamlined interface to make photo editing more accessible than ever before.
Luminar 4 isn't just another photo editor — it brings time-saving, creative photo processing to everyone in an easy-to-use approach. Skylum wants people to enjoy not only the taking of photos, but also the processing images which is typically where many photographers have the most frustration. With Luminar 4, anyone can create a masterpiece.
With a refreshed interface and workflow, Luminar 4 shifts from being a tool-based approach to one that is purpose-based. It shortens the learning process, helping any photographer experiment creatively and expand their vision. While the software incorporates complex tools, they're completely customizable and easy to use, whether you're a beginner or seasoned professional.
For example, in Luminar 4, photographers will experience the power of AI Sky Replacement — the first automated sky replacement tool in the market. AI Structure provides photographers with a tool to adjust fine details in their photographs, without destroying relevant subjects. Finally, tools like AI Skin Enhancer and Portrait Enhancer will take an everyday portrait and turn it into a masterpiece!
With these groundbreaking tools, photographers can achieve amazing results with just the click of a button.
"Luminar 4 will be our biggest release yet," said Alex Tsepko, CEO of Skylum. "The changes we've made to the interface and workflow will make the photo editing process faster, and open up new possibilities to photographers everywhere. With new tools fueled by machine-learning, AI Sky Replacement, we make photo editing more accessible and approachable than ever before, Tsepko concluded
"Photographers no longer have to think about the 'how do I do this?,' instead they can focus solely on their creativity and lasting results."
Filters get changed to Tools in Luminar 4
Luminar 4 is the biggest update in the program's history. Based on user feedback and data that the company has studied, the software has received significant improvements and refinements.
In Luminar 4, filters are now called "tools," making for a simpler understanding of the software. These have been organized into six tabs for their intended purpose, making it easy for users to locate and understand what they do:
●        Tools: Basic tools to work with, including Crop, Transform and Erase.
●        Essentials: Everything necessary for basic Color and Tone Correction.
●        Creative: Photo processing tools that allow photographers to take their photos to the next level, including AI Sky Replacement.
●        Portrait: Tools oriented for processing portraits, including AI Skin Enhancer and Portrait Enhancer.
●        Pro: Sophisticated tools for professional photo processing.
●        Deprecated: Tools left for compatibility of presets that have been created within earlier versions of Luminar. These tools are no longer relevant due to new technologies in Luminar 4 and will be removed in future versions.
Also, some general interface improvements have been made. These include enlarged fonts, increased spacing between elements to improve readability, increased availability of basic functional elements, enlarged sliders and better optimized contrast of interface elements.
Luminar 4 can adapt to any workflow
While Luminar 4 will be available as a standalone application, it will also shine as a plugin for Adobe Photoshop, Lightroom Classic and Photoshop Elements, as well as Apple Photos for macOS and Aperture. By offering users a variety of ways to edit their photos, Luminar 4 will be accessible and fit into any photographers' workflow!
Pricing and availability
Luminar 4 is set to be released on November 18, 2019.
Pre-orders include a bonus one-year plan to SmugMug (worth $180) and costs $79//€79/£72 for a new purchase and $69/€69/£64 for an upgrade. When released on November 18, the price will jump to $89/€89/£81 new and $69/€69/£64 for an upgrade. 
About Skylum Software
Skylum is a global imaging technology company with offices in Bellevue, USA; Kyiv, Ukraine; and Tokyo, Japan. Skylum allows millions of photographers to make incredible images faster. We automate photo editing with the power of Artificial Intelligence yet leave all the creative control in the hands of the artist. The Skylum Team has won the Red Dot Award, Apple's Best of the Year, "Best imaging software" by TIPA and EISA, and other top industry awards. To learn more about Skylum, visit http://skylum.com.
Ends"
And about me.
I am a photographer based in the UK. I specialise in architectural, landscape and travel photography. I am an Associate member of the British Institute of Professional Photography.
I have been a user of Lightroom since version 1.0. I use Photoshop to remove stuff. I don't get Photoshop to be honest. And I want something new!
And I am learning how to use Luminar 4 and loving the way that it has been put together.
I want to be able to edit my images quickly and stylishly to create the best images I can faster.
This is why I am using Luminar.
What about Lightroom?
Well I have over 70,000 photos in a single Lightroom Catalogue. I do not have the time to even think about moving them elsewhere, so they are going
to stay in Lightroom.
For now.
I will be using Luminar 4 as a plug-in to Lightroom, which works just fine, so if you are worried about having to learn something new don't worry – get Luminar 4 and like me you will have additional tools at your disposal, with Lightroom still there when you need it.
Why not stick with Lightroom?
I have used Lightroom since the 1.0 release – I have had every version of Lightroom up to now and know it inside out. Over the many hours in many years spent using Lightroom I have got my workflow down. It is a very simplistic workflow which I use to produce consistent images.
This is how I process my commercial architectural work.
AI Sky Replacement changed that for me. I hate Photoshop – there I have said it. I have done two successful sky replacements using Lightroom and Photoshop and they took me an absolute age to do.
So if there is a tool that can do this for me great – what else can it do for me?
Do I use Luminar and Aurora HDR?
I have dabbled in both to be honest. As I said earlier I bought Luminar and Aurora HDR myself before becoming an affiliate. Once I found out that Luminar 4 was going to be significantly changed I decided to stick with Lightroom and park my dalliances with Luminar 3. And also I stopped playing with Aurora HDR – if Luminar 4 can give me the tools I want then that is all I want.
What is the plan going forwards then?
This is my plan for Luminar 4. I am going to continue creating commercial images in Lightroom. I am going to work out how to add my own skies using the AI Sky Replacement tool. And that is it for my commercial work.
My travel photography is where I am going to experiment with Luminar 4. I am going to create all the images for my website Paxos Travel Guide using Luminar 4. I am going to strip out all the processing of the images done in Lightroom and start from scratch with Luminar 4.
This is a job for this winter to finish off the images for this website.
Photographing Skies
With the Luminar 4 AI Sky Replacement you can use your own skies. At the time of writing I do not know how to do this, but I have been digging out skies in my Lightroom Catalogue that I can use.
And this has also got me out and about photographing different skies!
So if Luminar 4 AI Sky Replacement excites you as much as it does me why not go out and photograph some skies that you can use when it is released?
What about my architectural photography?
Well there is plenty of architectural photos in my Paxos photos that I can work on, so that will be my testing ground for Luminar 4 with the possibility of this being my primary processing tool for all my photos.
Am I being paid to write this?
Well the answer is not really. I am a Skylum Affiliate, so if you buy any Skylum product using my affiliate links I do get a commission. Before I was an affiliate though I was a customer of Skylum, or Macphun as they used to be known.
I have bought my own versions of Luminar, Aurora HDR and Photolemur (no longer available with the automation now in Luminar 4).
How I first made contact with Skylum
I was actually contacted by Skylum when they read a comment I made about Luminar in an article on Improve Photography, which I used to be a writer on. From there the relationship has grown to where it is now, with me as an affiliate and beta tester.
A word on the negative feedback
I know that there has been lots of negative feedback about this feature and the notion this is faking photos, but let's be brutally honest here – people have been doing this for years using Photoshop!
And everyone seems fine with that!
If you don't want to do sky replacement that is absolutely fine and your choice – I do though!
And what about my sky replacement images?
Check out my photography blog in November and December as I share my sky replacement images. Starting after the general release of Luminar 4 that is!
And between now and then I will continue to play around with this most excellent time-saving ultra-quick editing tool.
More on my You Tube Channel
Check out the video that accompanies this blog post for more good stuff.
Summary
I hope that you have found my thoughts on Luminar 4 and AI Sky Replacement interesting enough that you are thinking about giving Luminar 4 a go.
There is a 30 day money back guarantee so if you do not like it you have nothing to lose other than the time you spend playing with it.
But give it a proper go, use the tutorials and edit a small selection of photos to start with. See how you like it, and if it is not for you that is just fine.
But if you love the processing tools like I do you will have some great super intelligent time-saving tools at your disposal.
Here is my affiliate link again – if you buy Luminar 4 using this link I get a small commission.
Rick McEvoy Photography
#luminar4 #luminar4skyreplacment #luminar4aiskyreplacement #skyreplacement #aiskyreplacement