Well this is new. I have just set a subscription with Convertkit. This is how it works. You enter your name and email in the subscribe box, confirm your subscription (this message needs updating at the time of writing) and get notified whenever I publish a blog post.
Well that is the theory anyway.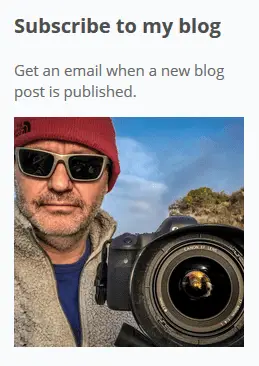 So lets see what happens – feel free to join me on my online photographic journey!
Disappointingly I am the first new subscriber to my blog. But once I publish this I should get a notification.
OK it didn't work as I did not hit save so here is take 2 – let's see what happens this time!
Rick McEvoy Photography