This is definitely my favourite photo of Parga. The image is titled "Panagia Chapel Parga photographed before sunrise" (version 2).
Version 2 is the crop of the original image, which is this one.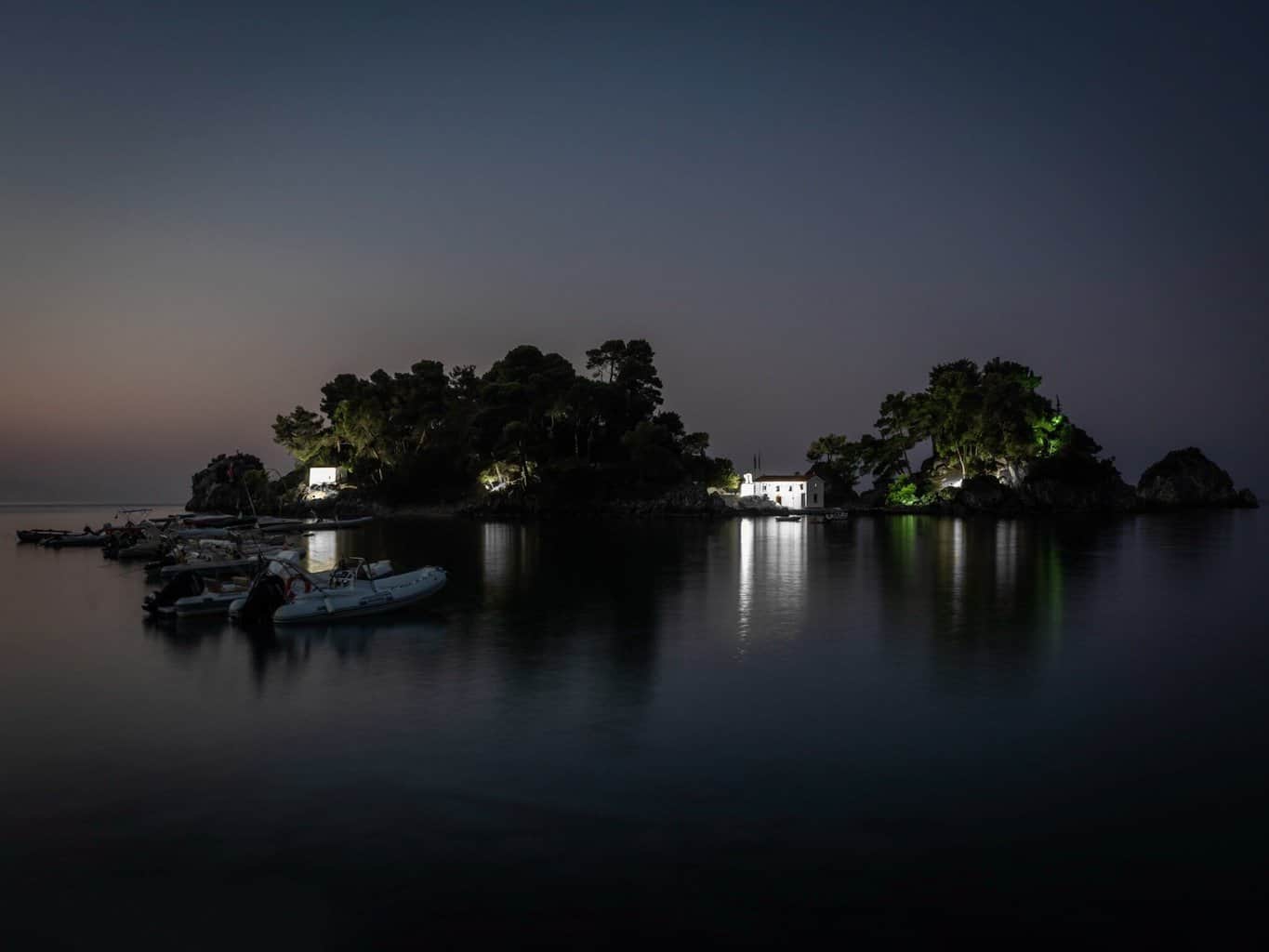 This is the shot that I took. I left this image for a couple of days, and it was when I was recording a video for my You Tube Channel about my photos of Parga that I realised that this photo was crying out for a crop.
And here it is and it has definitely improved the composition, getting rid of the dead space at the top and bottom, whilst leaving enough space around the subjects in the composition.
This photo was taken with the Olympus OM-D EM5 Mk 2 micro four thirds camera and 7-14mm F2.8 Olympus Pro lens.
It is nice to post additional blog posts in additional to my weekly posts which you can read on a Monday. What is coming up tomorrow? Another post about Luminar 4 which is scheduled for general release November 18 2019!
Oh yes, this is me on location in Parga not far from where I took this photo.
Bye for now!
Rick McEvoy Photography – travel photographer extraordinaire (just kidding)
#olympusem5 #olympusem5mk2 #microfourthirds #travelphotography #travelphotographer #microfourthirdsphotographer #microfourthirdsphotography