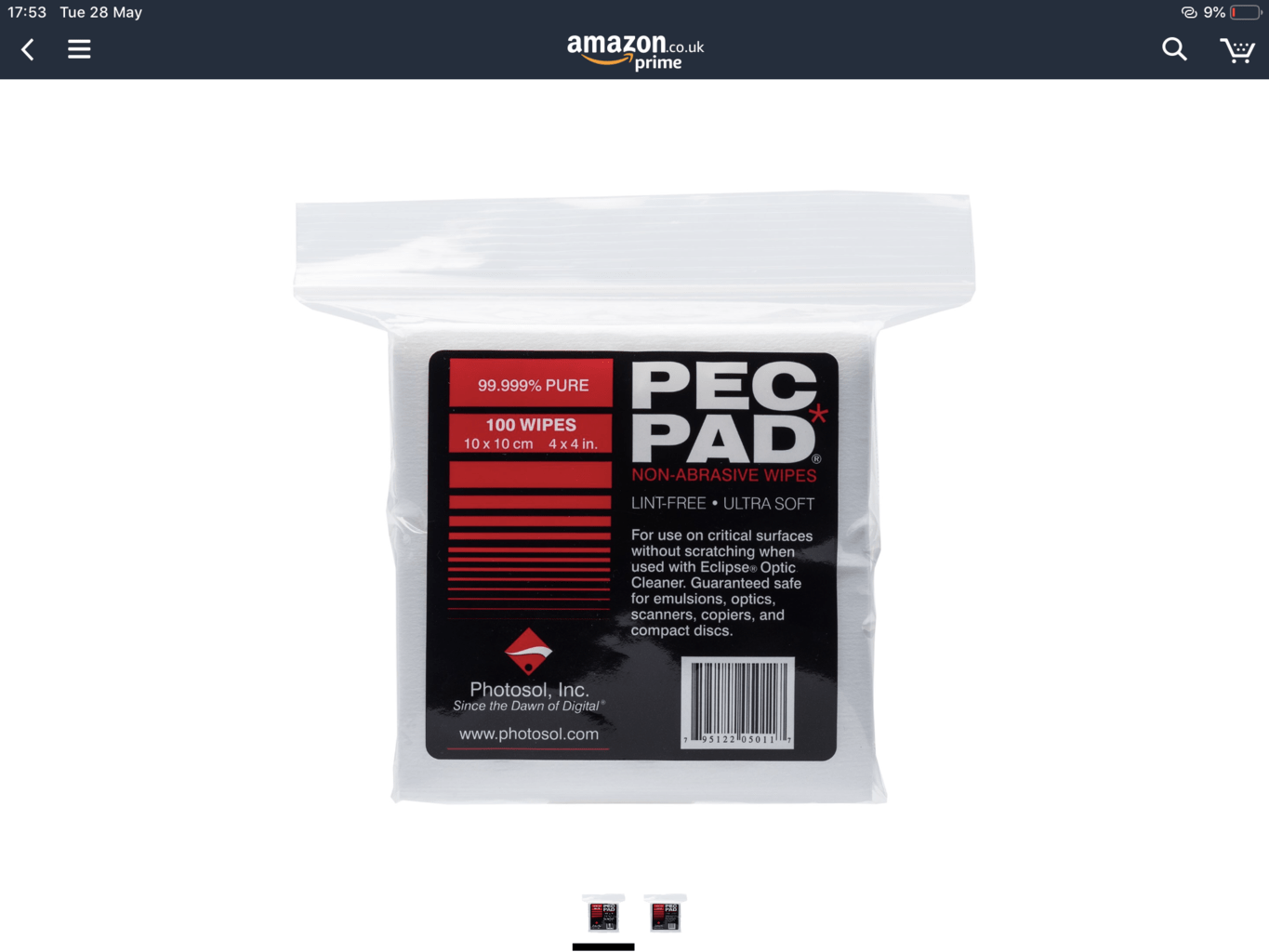 What do you clean your camera lenses with?
I have used Pec Pads for years. Pec Pads with a cleaning solution which I will find the link to shortly.
I always have a couple of packs in my camera bag, car, spare camera bag, camera tool box etc etc etc.
£10.99 for 100 from Amazon at this link buy Pec Pads here
Rick McEvoy Photography – https://rickmcevoyphotography.com