I have read a lot of nonsense about micro four thirds cameras. So, I have entered the debate.
I am a professional photographer and I have used my micro four thirds cameras on commercial architectural shoots, and also for travel photography work. Micro four thirds cameras can give you professional quality images, with fantastic image sensors and super sharp lenses available. I have used an Olympus EM5 and EM1 to take commercial photos, and there are other photographers who use micro four thirds cameras commercially. So yes, there are professional photographers who use micro four thirds cameras!
I joined the ranks initially with the purchase of an Olympus OM-D E-M10 Mk 2. Since writing this post I have upgraded to the Olympus EM5 and EM1 cameras, so impressed I was with the EM10.
In this post I will tell you what micro four thirds is and, why I am giving it a go. And my initial thoughts from the very first trials are that I love it! I expect that after my trials that I am going to fully embrace the wonderful world of micro four thirds, and I would love it if you joined me on this journey.
A bit about me to start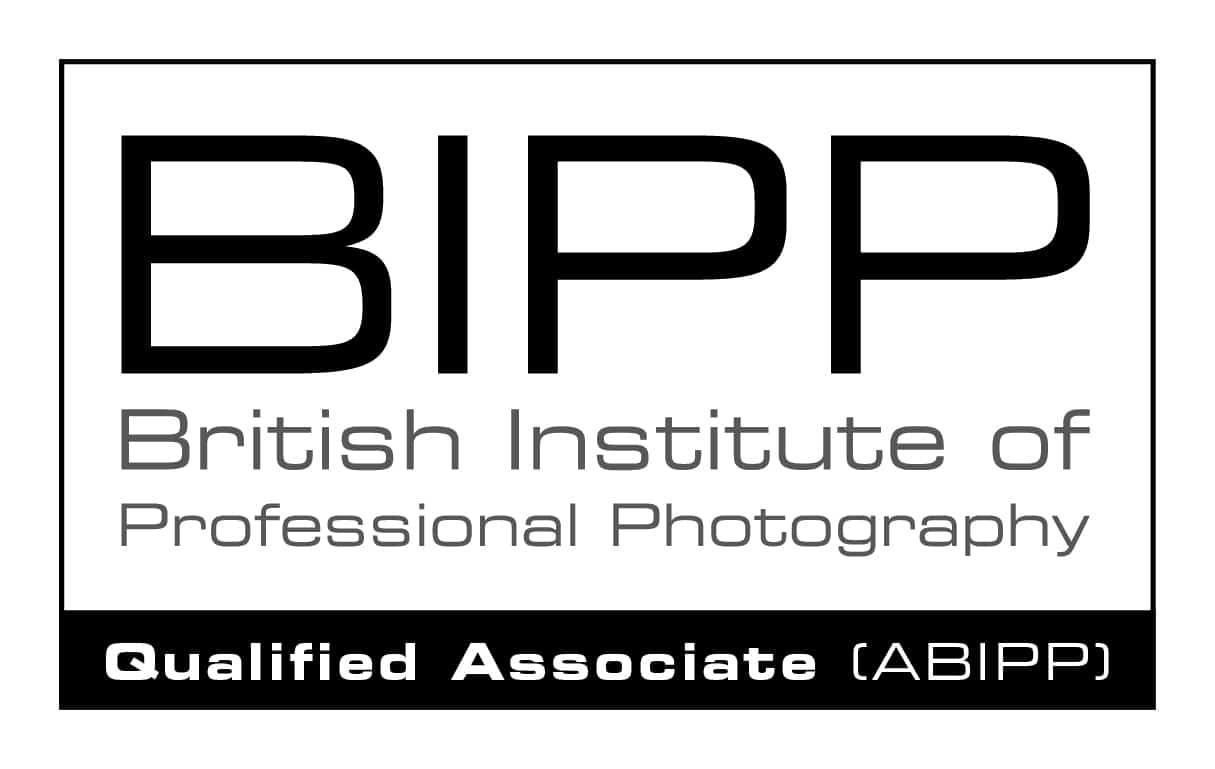 If you don't know me so hello. I am Rick McEvoy ABIPP. I am a professionally qualified photographer, having an Associateship in the British Institute of Professional Photography.
I am also a Chartered Construction Manager, also having the designation MCIOB.
I specialise in architectural photography. I photograph buildings, houses, construction sites, developments, land and construction products.
A note on the links in this post.
There are some affiliate links. if you click on one of these links and buy something then I get a commission. You do not pay any more, Amazon just makes a little bit les, which I am sure we are all fine with….
Travel photography
I am also a travel photographer. I have two websites, Photos of Santorini and Paxos Travel Guide. These are the natural extension of my commercial architectural photography work into my other passion, travel. Buildings abroad and he environment they sit in.
And these two websites are the beginnings of something that I hope will contribute to my income in the future.
Landscape Photography
And related to these two things is my other passion, landscape photography.
And these are some of my photos
I have pages on my website which each contain 12 images from each of my areas of specialism.
Architectural Photography Portfolio
Landscape Photography Portfolio
What camera gear do I use?
Up until this week I have been using a Canon 6D with a Canon 17-40mm lens. I also have Canon 24-105 and 70-200mm lenses.
I also have a Canon 24mm TS-E tilt shift lens. Say this quietly but I rarely use this lens. In fact, the sale of this lens will be entirely relevant to this post. And this lens is currently for sale on Ebay.
Do professional photographers use micro four thirds cameras?
This is what I am exploring. Starting with me.
As I said, I use a Canon 6D full frame DSLR. This week I added a new camera to my toolbox, which I will come onto later in this post.
The point of this post is the title – Professional photographers who use micro four thirds. I was not one but am now. The question is how far am I going to go with my professional photography work?
I will get onto that later as well.
The full frame myth
For now, just let go of all those pre-conceptions about having to have a full frame DLSR to take "professional photos". In the next three months I am going to explore this myth, and hopefully blow it out of the water.
I want to ascertain what, if any of my commercial photography work I can do with micro four thirds equipment. If I get to the point of proving that this can happen for all my commercial photography work then I am all in with this smaller format ecosystem, and the Canon gear is all going.
If I am not happy that I can continue with my commercial photography work using micro four thirds only then I will have another decision to make.
This is going to be a series of posts over the next three months culminating in a decision about what gear to take on my next trip, which is to Canada no less!
What is micro four thirds then?
Micro four thirds cameras are smaller mirrorless cameras with a smaller sensor than DSLRs and the other format of mirrorless camera which have APS-C sensors.
Let me try and explain this technical nonsense.
There are (principally) three sizes of camera sensors.
Full frame
APS-C
Micro four thirds
What does this mean?
Let's start with full frame cameras. These have a sensor the same size as a good old 35mm film camera. They are 36mm wide x 24mm high. This is the size of a film negative.
APS-C sensors are smaller than full frame sensors, and micro four thirds sensors are smaller than APS-C sensors.
So, what does this really mean?
Chuck a "standard lens" on a full frame camera and the 50mm focal length is what you see through the viewfinder. That is the benchmark.
This equates roughly to how we see world through our eyes – hence the term standard lens.
APS-C Crop Factor
OK? The other type of DSLR has what is called an APS-C sensor. That has a crop factor of 1.6 (on Canon cameras). If you put the same 50mm lens on an APS-C Canon camera the actual focal length is 50 x 1.6 which is 80mm.
This is going towards telephoto.
Micro Four Thirds Crop Factor
And next is the crop factor on micro four thirds cameras which is 2x, which equates to 100mm on a full frame camera.
To get the same view on an APS-C camera as you get with a 50mm lens on a full frame DSLR you need a lens which is (50/1.6) which is 31.25mm
And to get the same view on a micro four thirds camera you need a lens with a focal length which is (50/2) which is 25mm.
I hope that makes sense?
So what does this mean?
Basically, micro four thirds cameras have much smaller sensors and are much smaller cameras.
And that is the point here.
Micro four thirds cameras are much smaller than DLSRs and APS-C sensor mirrorless cameras.
There is lots of info about this on the web – this post is not an explanation of sensor sizes – I am just trying to briefly explain the fundamental differences.
There are lots of other differences, I have started with the size as that was the thing that got me looking in the first place.
What micro four thirds camera have I bought?
This is it. An Olympus OM-D E-M10 Mark 2.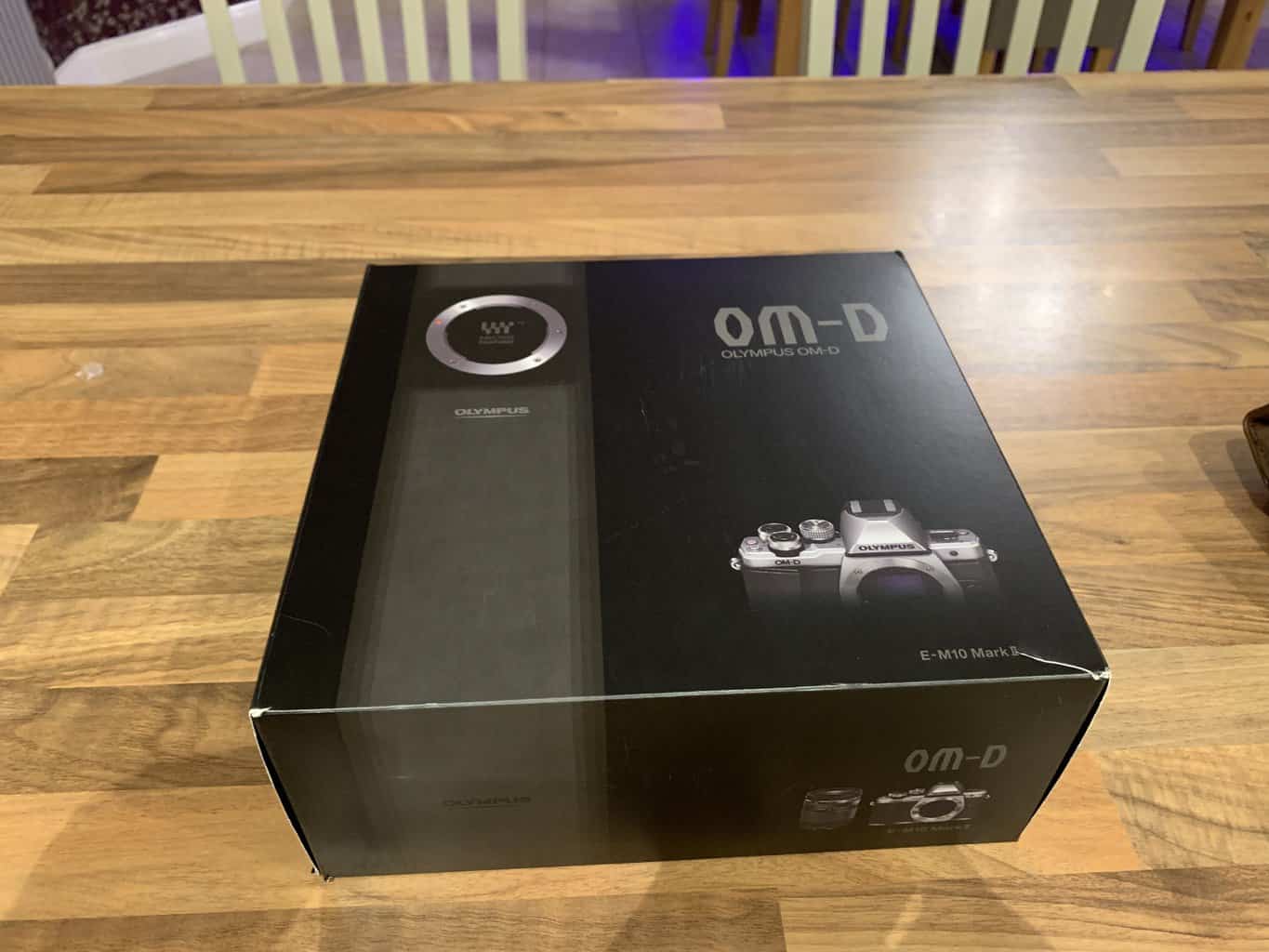 Olympus OM D EM-10
Snappy name eh?
Why don't camera manufacturers come up with more interesting names. Like Eric. It would me much better if it was called the Olympus Eric 2.
No – The Olympus Rick 2!
Now that is much better.
No, I am not going to give my camera a name – I am not that sad.
The camera I bought came with a 14-42mm lens. Which is effectively a 28-84mm lens on a full frame DSLR.
How much did the Olympus camera cost me?
£312. I bought it second hand from EBay. I am going to use it for three months. And if I love it I will get the newer version and sell this one on.
Three months is the time between now and going to Canada.
I am going to try with the one lens for now.
That is the plan.
At the time of writing though I have some stuff for sale on Ebay which will fund the next lens, and possibly the next level of camera body.
Why am I doing this?
It all started in a blog post I wrote titled How to Choose Your Next Camera.
I know that my Canon 6D will not last forever, and at some point I will be replacing it. But there was a bit more than that to this post it turns out.
I have found on recent trips that I have been using my iPhone more and only using my Canon 6D when I was on a sunrise shoot. I was getting fed up carrying my camera and lenses.
Basically, I wanted a smaller camera for travel photography.
And this is where this is going.
Am I going to get rid of my Canon 6D?
No. I asked the question Is the Canon 6d Mk 1 still a good camera? It's a yes from me
on my blog in October.
See – I have been thinking about this stuff for some time.
I am not getting rid of my Canon 6D (YET) – I have added to it with the little Olympus camera.
So what next?
I will continue to use my Canon 6D for commercial architectural photography work. And on each shoot I will take a couple of photos with my little Olympus camera and see how it compares.
And I am going to take lots of photos of nice things while I am driving about the lovely counties of Dorset and Hampshire. I have stopped doing that recently, both in the UK and abroad.
I have stopped taking photos for pleasure of nice places and scenes – I think that the full frame DSLR paraphernalia has relegated my main camera to a commercial only tool that I choose not to use for personal stuff.
And for me personal stuff is a significant part of my photographic work.
So that is that sorted.
I now have two camera systems.
Canon full frame DSLR
Olympus micro four thirds
Do the two compare
No. That is not the point. It is not fair to put a kit costing £2000 against a second-hand camera costing just over £300.
Or is it?
That is one to see. Will my clients be able to tell the difference??
My first photo with the Olympus camera, processed using Aurora HDR 2019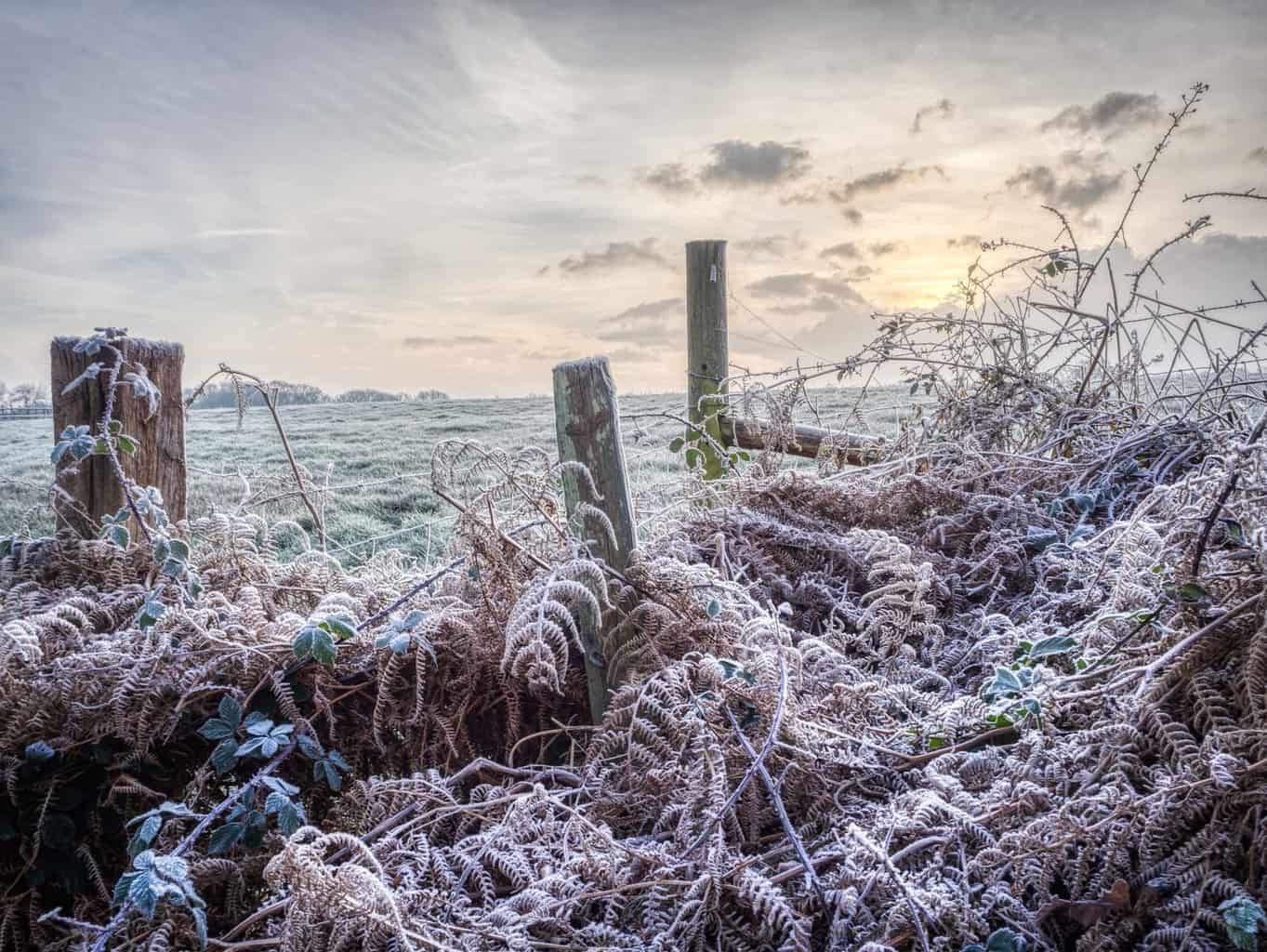 This is it. One cold morning in Dorset.
This is the iPhone photo
Looking good. I did not take a photo with my Canon 6D which I really should have done, but I will take more photos in the next three months using all three devices.
A word about lenses
As I said earlier I am going to trial the second-hand camera for three months. The intention was to use this for travel photography and personal work, which are one and the same to be honest.
I am also going to try this little marvel on commercial architectural photography shoots, in addition to taking the main photos with my Canon 6D.
Problem is that the lens is 14-24mm, which equates to 28-84mm on my Canon 6D.
To make the trial meaningful I really need to buy a lens as wide as my current widest lens, which is the Canon 17-40mm F4 L lens.
Working this back with the crop factor means I need an 8.5mm focal length lens.
I am going to buy this, again from EBay, and give this a go. As with the Olympus camera I can always sell the lens if I don't like/ want it, or if I go down a different route.
So back to EBay for me to find a really wide lens. And yesterday I put some stuff up for sale on Ebay to pay for this new addition.
By the way my Olympus camera was funded by my writing for Improve Photography, which has sadly just come to an end.
Choices of lens suppliers
In my initial looking into micro four thirds a pleasing discovery was that there is a standard lens mount that all manufacturers use – so I am really spoiled for choice. I find this quite difficult to get my head round, as I have been used to being locked into Canon mount for so long now.
I am going to enjoy this, shopping for a new lens!
And after a bit of research the lens I want is this.
The wonderful Olympus 7-14mm lens.
Why?
It's tiny with great image quality. Will it be good enough?
I have to find out.
Taking photos at the footie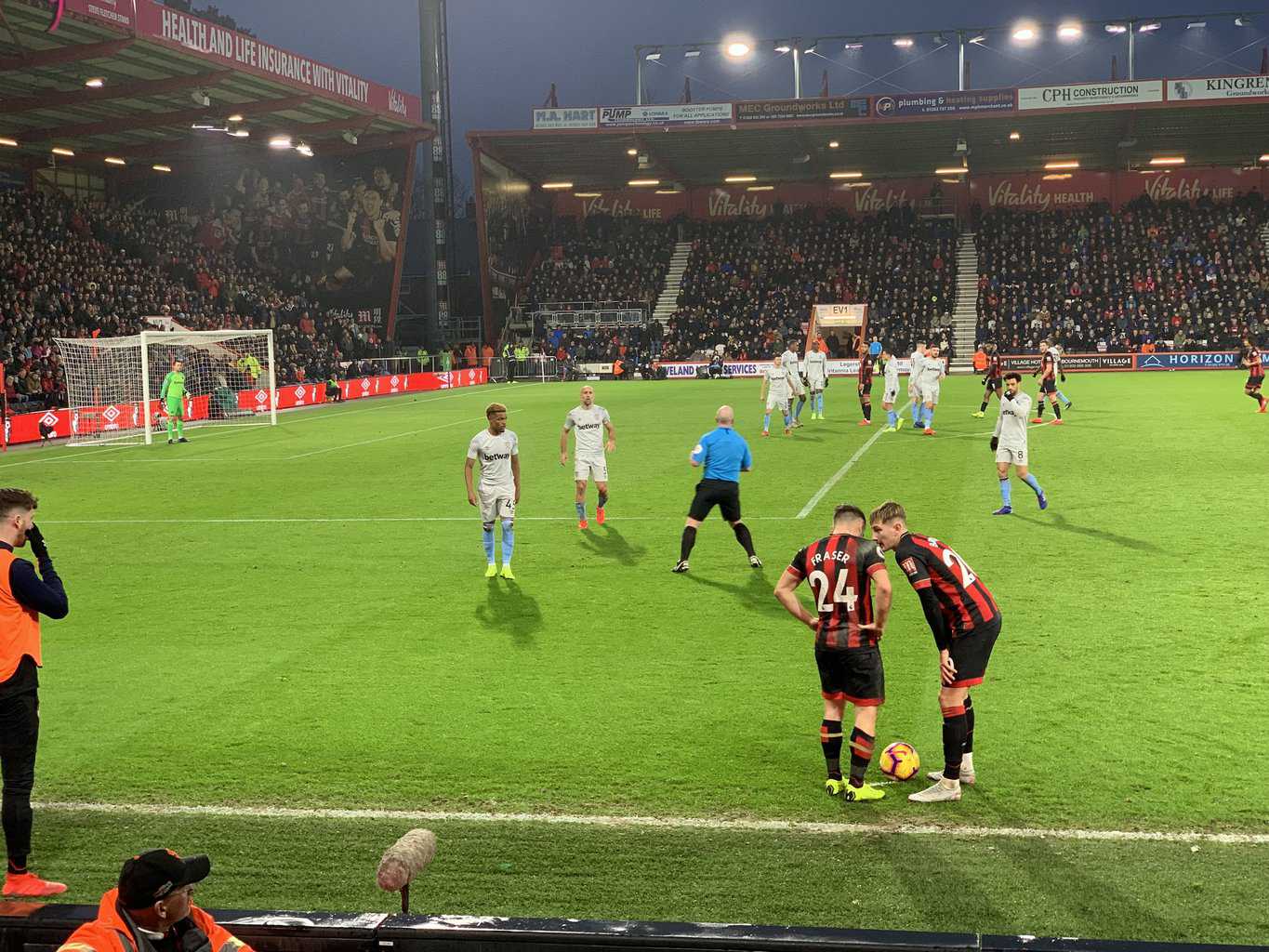 And as an aside in my early trials photographing a variety of subjects I took my camera to the AFCB v Chelsea game, just to see how it performs in those conditions. And I loved it so much it made me want to buy a telephoto lens as well. That will be if I buy the new camera though to be honest.
Anything else I need to buy?
A spare battery is a must.
Memory cards – the SD cards I use with my Canon 6D fit into the Olympus camera so all good there.
A case. The camera came with a case, but I want the smallest case I can to make the most of the small size. And once I have got that wide-angle lens I will buy something to put that in.
Tripod. I have a Manfrotto Pixi – that will be dead handy for this little camera, but I will need something full size.
And then the idea hit me – I will use my Manfrotto 190 Go with a small ball head. I will put the geared head on my other Manfrotto tripod, the Manfrotto 055.
That is that done at no cost.
Camera bag.
I am going to stick with my Peak Design Everyday Backpack for now – I will put all the camera gear in the bottom and use the rest for general stuff, just like I do now when I am travelling.
No No No. I need to get the second lens and then but a bag just for them, with the third lens in mind, which is the 40-150. There is a plan behind this trust me.
Enough about the gear
Video
I will give the camera a go at shooting video, but to be honest I am happy with this on my iPhone with DJI Osmo Mobile at the moment.
How am I going to fund these purchases?
Simple – I am going to sell some gear that I don't use any more, mainly
Canon 24mm TS-E
Canon 2x extender
And some other stuff stored in boxes in the garage
Summary
Ok – that is my intro into micro four thirds photography. The question posed at the beginning was this – professional photographers who use micro four thirds? I have to be honest now I had to go with that title as that was the most relevant thing that Google told me people were searching for, but hopefully you get the point.
And the point is this – can I do all my professional photography work using micro four thirds cameras? I think that the answer is yes, but I need to prove this before I make the jump. I have to be happy that this format of camera can deliver the same quality or better than my current Canon full-frame DSLR.
I look forward to exploring this, and to taking photos on my travels with new friend which sites nicely in a coat pocket!
March 2020 Update
I now have an Olympus EM5 Mk 2. And I have used an Olympus EM1 Mk 2 on a commercial shoot. And it was excellent.
You can read more about that in this blog post.
Architectural Photography with the Excellent Olympus EM1 Mk2
This is a post about an architectural shoot that I succesfully completed using this most excellent micro four thirds camera!
Update – Related Reading
I have written lots more stuff about micro four thirds photography since I originally wrote this post.
And here are some other posts I have written about micro four thirds photography.
Micro Four Thirds Explained – A Beginners Guide
Micro Four Thirds – Small Cameras For Travelling
My Micro Four Thirds Travel Kit – Travelling Light In Style
Check out this photo taken with my new micro four thirds Olympus camera
10 Best Micro Four Thirds Travel Photography Photos By Me
I hope that this little lot of blog posts will tell you all you need to know about this wonderful format of digital cameras which I love using.
And don't forget my podcast
Yes, I am the creator of the Photography Explained Podcast. Check out episode 52, What Is A Micro Four Thirds Camera Explained In Less Than 10 Minutes for a quick explanation of this small but mighty camera format.
Summary
Do professional photographers use micro four thirds cameras?
Well I do. I have used my Olympus EM5 exclusively for travel since I bought it, leaving my Canon 6D and those big lenses at home.
If you want to buy one of these little marvels this is my affiliate link to Amazon for the Olympus EM 5.
And this has given me lots of space in my Peak Design Everyday Backpack for everything that I need to hand when travelling overseas.
So yes, I am a professional photographer using micro four thirds cameras, and I have to say I am loving them.
Cheers from me Rick
I am a professional photographer who uses a micro four thirds Olympus camera