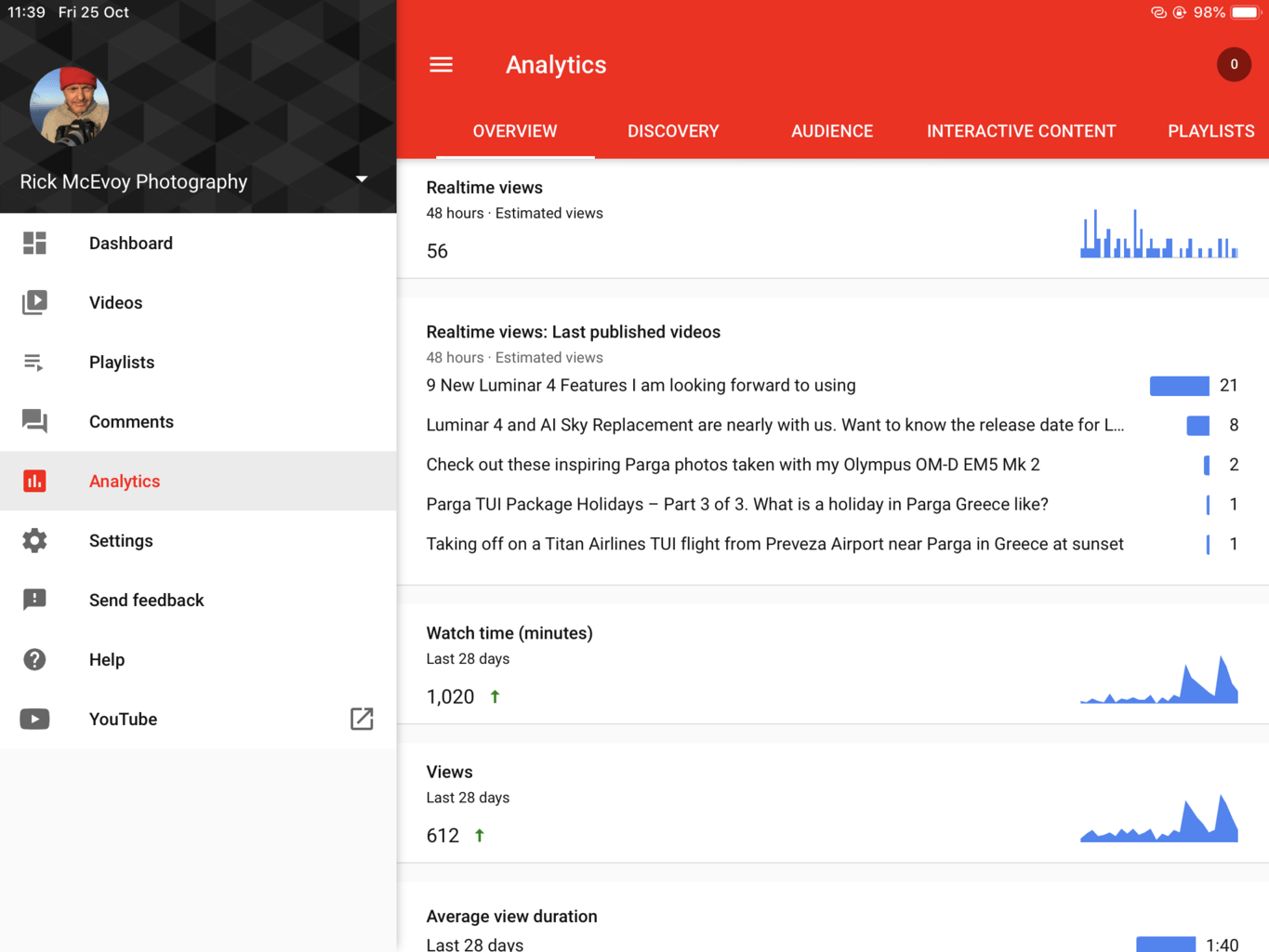 I won't say that I have finally made it, but my You Tube Channel is enjoying a significant increase in both watch time and visits.
It must be my most excellent writing all about Luminar 4 AI Sky Replacement. I will continue writing about this on my photography blog up until the general release of Luminar 4 on November 18th 2019.
You can pre-order Luminar 4 using my affiliate link –https://macphun.evyy.net/c/1341561/645022/3255 – use this and I get a small commission. You don't pay any more though.
Off to record another video for next Monday – check out the Rick McEvoy Photography You Tube Channel for this and all the other good stuff that I have created.
Rick McEvoy – You Tube Star (just kidding)
#rickmcevoyphotography #youtube #luminar4 #luminar4aiskyreplacement