The most important gear for photographing buildings is, erm. well I told you that last week. But I forgot one thing.
An L Bracket is used in building photography to quickly change from portrait to landscape or landscape to portrait orientation without changing the camera position on the tripod. This is particularly useful in building photography, where photos are taken in both orientations of the same subject matter.
I use one all the time. And I mean all the time. Which makes it more concerning that I forgot all about it!
Phew. Can't believe I forgot that!
Last week I told you want the most important gear for photographing buildings is, and it was this little lot.
A high quality full frame camera
The right wide angle lens
A tripod
A geared head for the tripod
A loupe viewer to help see things
And now, with the universal L bracket, the list is complete.
So very short post this week, all about my universal L bracket, or brackets. Yes I have two of them. And here they are.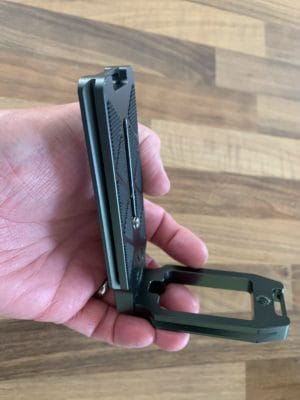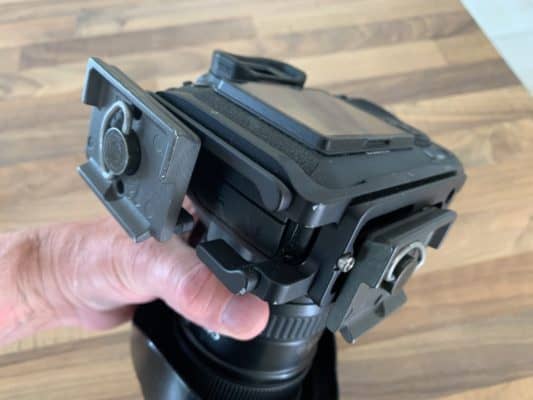 Before I go on – who am I?
I am Rick McEvoy. Architectural photographer, construction photographer, real estate photographer. Basically I photograph buildings, and I teach photographers how to do just the same. Building photography is my thing.
Oh yes, and I am professionally qualified in buildings and photography – ABIPP and MCIOB. Which makes me unique (as far as I know).
I am also the creator and all things at the Photography Explained Podcast – photography things.
And I use a universal L bracket.
Who not just change the orientation with my tripod head?
Well all that time spent getting everything nice and level can be undone doing that. And I spend a lot of time getting the compoaition bang on.
No this works for me, and I use this neat piece of kit on pretty much every shoot that I do.
Here is my camera on one.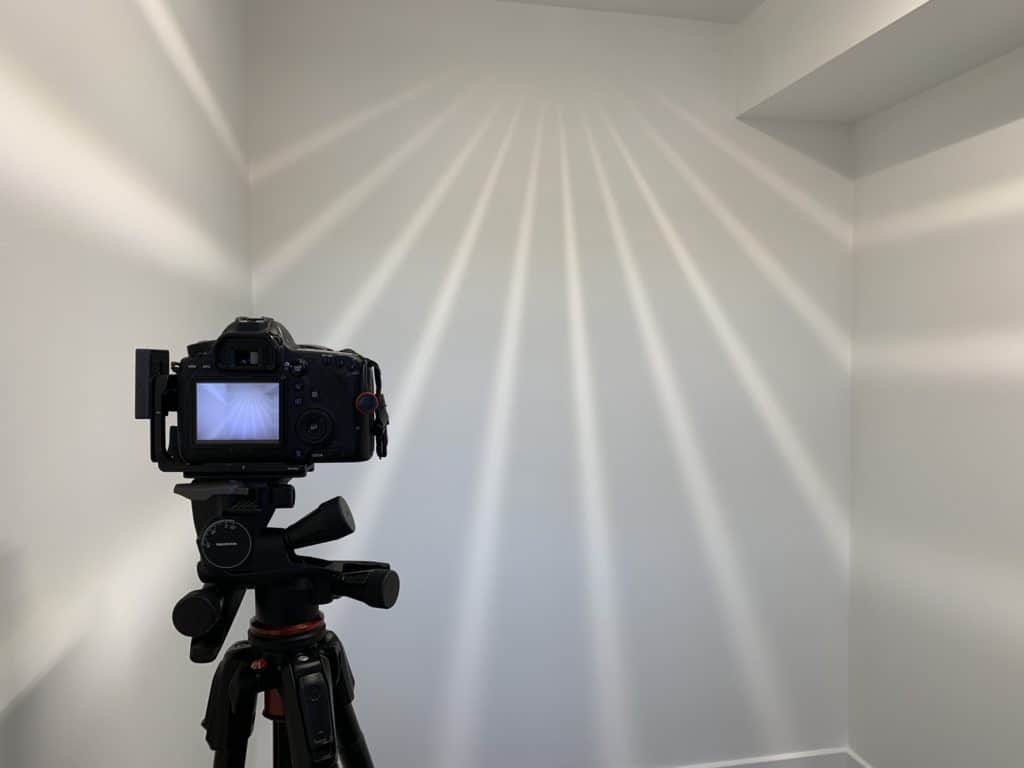 What make are the L brackets
I have on made by Sunway Foto, and one made by 3 Legged thing. They both work just fine. Sure I could make my Sunway Foto one a bit smarter with an Arca Swiss plate, but it works fine for me.
And that is all that I want from my gear – for it to work fine.
Right I am done here – quick post alert over!
Related reading
So much, this is what I write about after all. I have told you a few things in this post, but there is also one of my favourite posts about building photography. How Do You Take Good Pictures Of A Building? 25 Tips To Help You!
Related viewing
I have recorded an excellent video which you can watch on my You Tube channel.
And that is me done. Like I say, short and sweet and to the point.
Any questions get in touch via my website. It would be great to hear from you.
Cheers from me Rick