The most important gear for photographing buildings is
A high quality full frame camera
The right wide angle lens
A tripod
A geared head for the tripod
A loupe viewer to help see things
Yes, this is the most important gear for photographing buildings, and this is what I use on every shoot.
Let me quickly tell you more in this short, whistle stop tour of a blog post.
Who am I?
I am Rick McEvoy. Architectural photographer, construction photographer, real estate photographer. Basically I photograph buildings, and I teach photographers how to do just the same. Building photography is my thing.
Oh yes, and I am professionally qualified in buildings and photography – ABIPP and MCIOB. Which makes me unique (as far as I know).
I am also the creator and all things at the Photography Explained Podcast – photography things explained in plain English in less than 10 minutes without the irrelevant details.
I am based in the UK but teach this good stuff online all over the place.
Yes, that's me.
I tell you what you need to know and no more. That is my thing. OK – let's do this.
A high quality full frame camera
I use the wonderful Canon 6D. Yes the Canon 6D, released in the middle of the last decade. Not the latest, but surely one of the greatest full frame cameras for photographers who care about image quality first and foremost.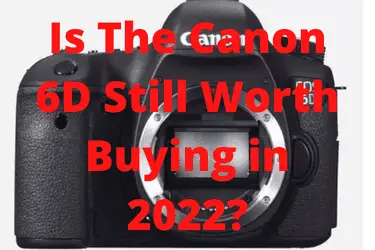 No bells and whistles, no fancy features, just a great camera that takes great photos.
And let me tell you a secret – I use the cameras self-timer to take all my photos.
See you do not need a brand new shiny thing to take great photos. The Canon 6D was a bright new shiny thing when it was first announced. And this was much longer ago than I thought – November 2012 would you believe? So that makes the Canon 6D a 10 year old camera this year!
It was a great camera then, and do you know what? It is still a great camera in 2022.
Want to know more about my camera of choice? Then check out this excellent blog post – Is The Canon 6D Still Worth Buying in 2022?
And here is another related post that I would like to tell you about – What Is The Best Camera For Building Photography? Or Type Of Camera?
The right wide angle lens
When I say the right wide angle lens you need a high quality lens with as little distortion and optical errors built in as practicable.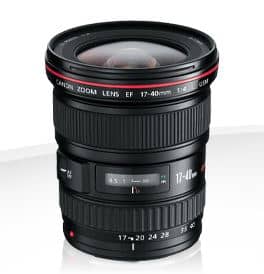 I use the excellent Canon 17-40mm lens for all my building photography. And I take most of my photos at 17mm, which is my focal length of choice. And I take most of my photos at F8, giving me the highest quality.
That is lenses covered!
Why 17mm? Any wider and you are in danger of exaggerating things, any narrower and you might not get everything into one shot, especially interiors. 17mm works for me.
And this lens on the Canon 6D gives me the full 17mm focal length (it being a full frame camera with no crop factor).
If you want to know more about lenses and building photography check out these two posts.
What Lens Is Best For Building Photography? And What Lens Do I Use?
What Is The Best Lens For Building Photography?
If you are wondering why there are two blog posts with similar titles I can tell you that I forgot I had written the first post….. I know, I do worry about myself sometimes.
A tripod
Yes a tripod. Buildings don't move. Well most of them don't. So get your camera on a tripod. I take every photo on a tripod if I can, only going handheld or to something else if I can't, such as when I am on a ladder, or need to get my camera onto my painters' pole.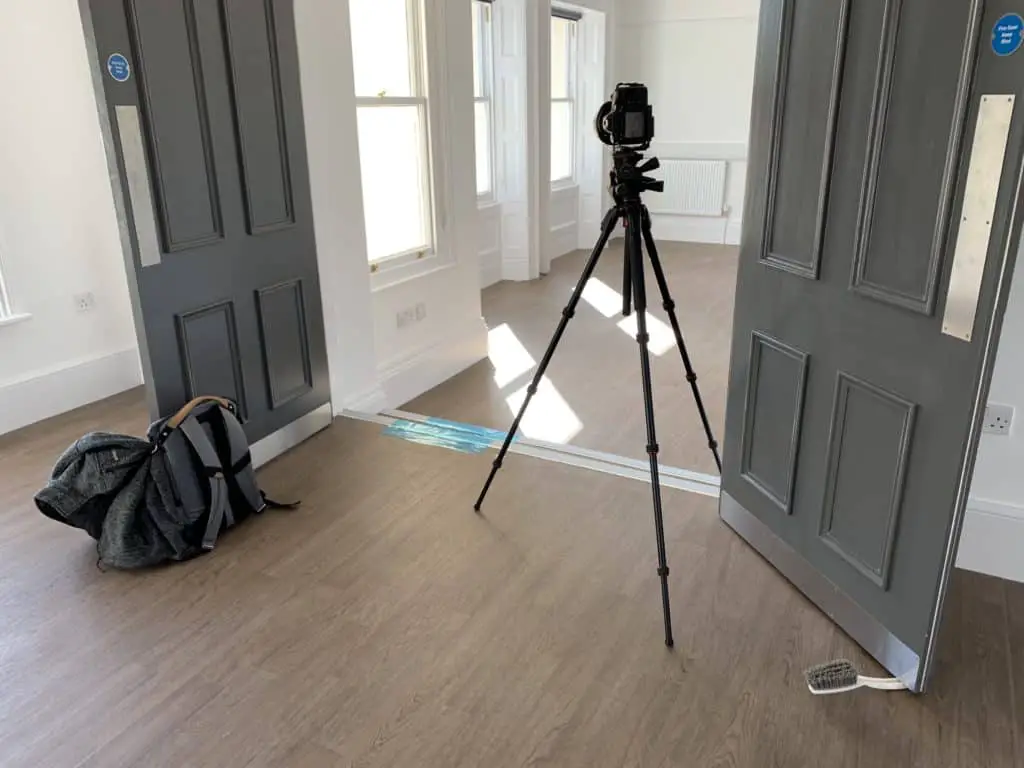 Use a tripod and you can get better compositions, and get technically correct photos in camera. You can also use the lowest ISO possible, which will give you the highest quality and the least distortion.
The tripod needs to be sturdy enough to support the camera firmly and completely still, but light enough to get around buildings with ease.
I work on construction sites, so I need to be quick, nimble and agile! Well as much as I ever will be. Don't worry, if you know me or have met me you would know what I mean by that!
And yes, there is a blog post all about tripods and building photography – Why Is My Tripod My Most Important Accessory For Photographing Buildings?
A geared head for the tripod
Most important. A geared head. You can in theory use any tripod, as a tripod is just three legs giving a firm base. But the tripod head is another matter.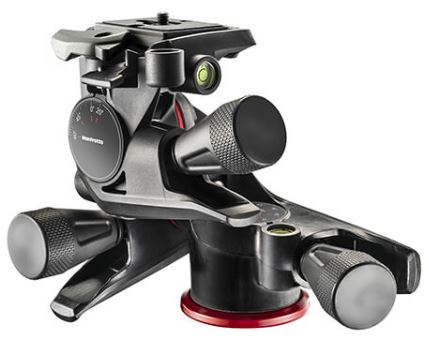 I use the Manfrotto X PRO geared head, which is a lightweight head with levers for quick composition and "micrometric knobs" as Manfrotto call them, which give precise adjustment in all three planes.
This tripod head helps me to get the composition bang on, and more significantly get the building level and vertical.
I get theses things sorted in camera, so I don't have to faff around later in Lightroom.
A loupe viewer to help see things
Yes, a loupe viewer. I use one that you can't get any more. What is a loupe viewer? Well it is a thing that fits over the LCD screen and magnifies it, which helps me get the composition. Here it is.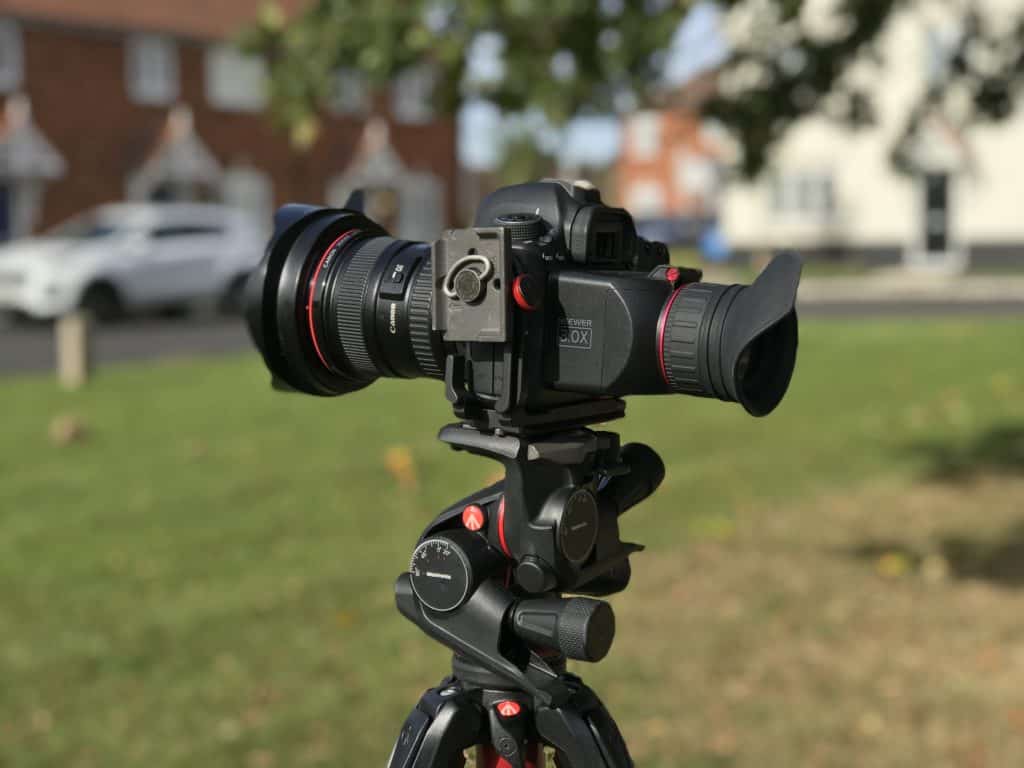 And it also acts as a sunshade, invaluable for the photography work that I do. Now I have to be honest here, part of the reason for this is that the LCD screen on the Canon 6D is not that great, but to balance that I cannot always see my iPhone screen in bright sunlight.
So this is a great help to me, help in getting the best, most technically correct composition. And all for less than £20. What is not to love?
Summary
These are my 5 go to bits of photography gear that I use every time I am photographing buildings. And that is what gear is all about for me – helping me to take the best photos that I can.
Want to know more?
And why wouldn't you after this splendid blog post? Just check out my website where you can find out all about me and my world of photography.
Related reading
So much, this is what I write about after all. I have told you a few things in this post, but there is also one of my favourite posts about building photography. How Do You Take Good Pictures Of A Building? 25 Tips To Help You!
Related viewing
I have recorded an excellent video which you can watch on my You Tube channel.
And that is me done. Like I say, short and sweet and to the point.
Any questions get in touch via my website. It would be great to hear from you.
Cheers from me Rick