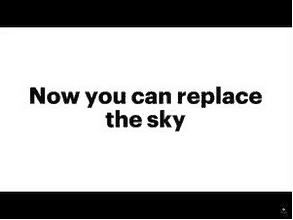 So this is why I am excited for Luminar 4 with AI Sky Replacement.
I live in England. I am an architectural photographer. I take photos on the day of the shoot. I do not get a second chance – I have to accept the weather on the day. Sure I plan the best I can but I end up having to deal what I get on the day.
Do my clients care if I change the sky? No. They care about the photographs of the building that they have spent months/ years working on.
My job is to give them the best photos that I can of their completed work, within the very tight time constraints I am given.
AI sky replacement – I can't wait!
You can pre-order Luminar 4 using my affiliate link here.
Rick McEvoy Photography – Luminar 4 AI Sky Replacement Specialist
#luminar4 #aiskyreplacement #luminar4aiskyrelpacement #rickmcevoyphotography