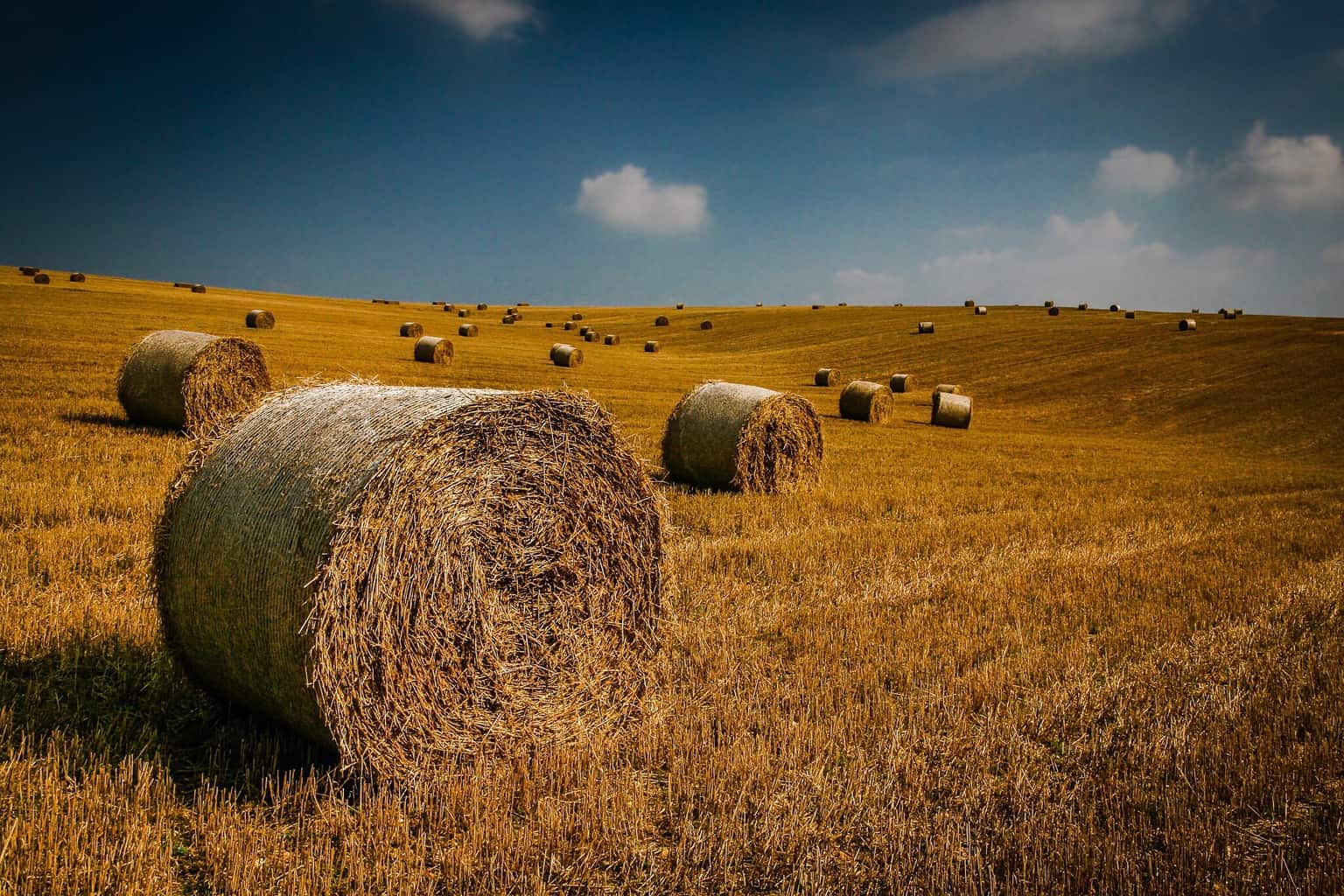 I live in Dorset. As a photographer in Dorset I am very lucky.
There are two strands to my photography. 
Commercial photography, commissioned work for clients, and landscape photography, where I explore, experiment and try new things. My landscape photography work is available to purchase direct from my website, and is also available through two commercial image agencies, one in the UK, one in the USA.
This image to me is a classic image of Dorset. Hay bales warmed by the golden light of late summer sun under a blue sky punctuated with white fluffy clouds.
Very English. 
And very Dorset. 
Composition of this shot gives a sense of depth through the field, from the front hay bale to the ones in the distance on the top of the field.
The timing of the shot gives that late sun with its golden glow. I can tell by the direction of the shadows roughly what time this image was taken! 
Procesing wise, all done in Adobe Lightroom. 
No Photoshop required. 
And most importantly to me no cropping. This is important as it means that when sat down at my computer with all the time in the world I cannot do anything with cropping tomprove the composition.
Which means I got it right in camera. Excellent. 
Well enough Dorset sunshine for a cold grey Dorset day. 
Thanks for reading, please visit my website where you can see lots more of my images of  Dorset.
 http://www.rickmcevoyphotography.co.uk/
i also have new images on my Hampshire and Wiltshire pages which are well worth a look! 
#Dorset photographer
#classic Dorset view
#photographer in Dorset
#commercial photography
#landscape photography
#Dorset
#Hampshire
#Wiltshire
#hay bales