My Photography Gear. This is the stuff that I use. The links are Amazon Affiliate links, if you click on a link and buy something I get a commission. You don't pay any more, Amazon just get a little bit less, which I am sure they can cope with…….
Canon 6D – so old you can't buy it on Amazon!
Yes I am still using the my good old faithful Canon 6D. Before this I used a Canon 5D, another great camera.
Sure this is an old camera but it was a great camera when I bought it and is still a great camera today.
It does not have all the bells and whistles of modern day cameras, and I am fine with that. It has a great, 20Mp full frame sensor that captures great images time after time.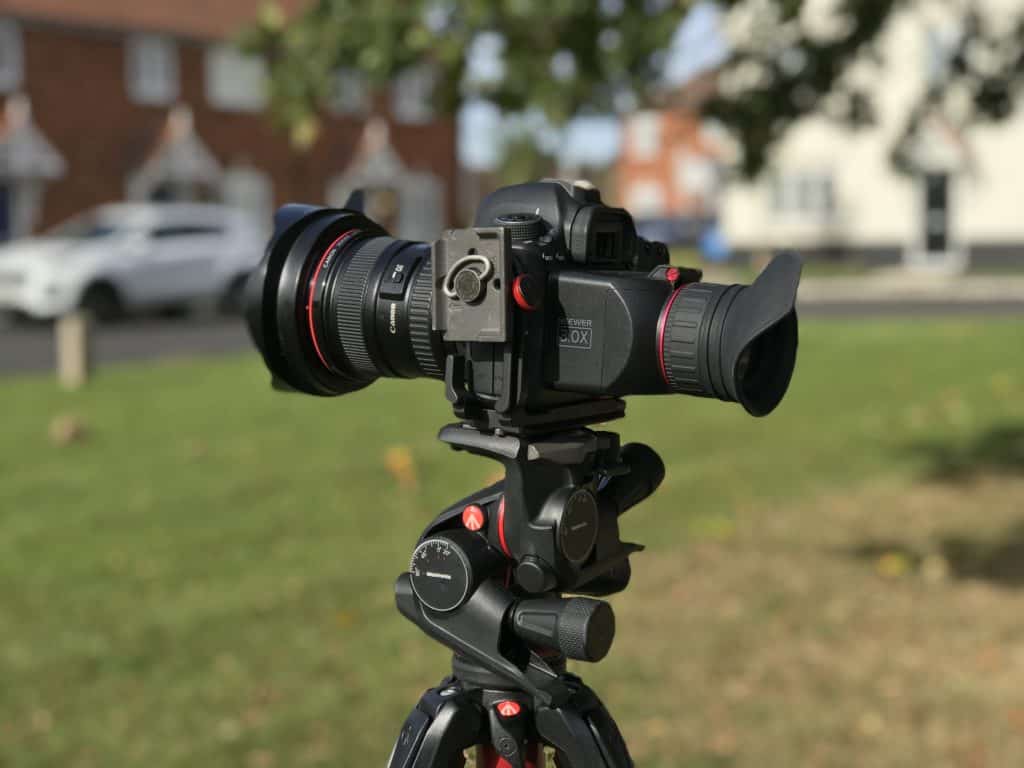 And when my Canon 6D retires?
I will probably just get a Canon 6D Mk 2…..
Canon 17-40mm F4 L lens
This is my go to lens for 95% of my photography. Not expense, but a great L series lens. L series is Canons Professional range of lenses, with the red line. This is the go to lens for real estate photographers who shoot Canon gear. It is small, lightweight and has a great focal length going to 17mm.
17mm is perfect for real estate photography, giving you a super wide view that still looks realistic and natural. And the F4 maximum aperture is not a problem for me as I shoot most of my photos on a tripod.
Canon 24-105mm F4 L lens
Another great lens, this was the first lens that I bought. It has a great focal length going from wide angle to telephoto.
This for me is the perfect travel photogrpahy lens, and the only one that I take on holidays.
Again the F4 maximum aperture is fine for me the way I take my photos.
Just a great lens that takes great photos.
Canon 70-200mm F4 L IS lens
Another great lens from Canon, this lens has an amazing 4 stops of image stabilistion, and also great optics. It is lightweight, pretty cool I have to say, and gives me all the telephoto reach that I need.
The image stabilisation means that you can take photos handheld with less risk of camera shake affecting your images – get your numbers right though if you are shooting handheld!
Olympus OM-D EM5
I also use micro four thirds cameras for my travel photography. I settled on the EM5 which is a great camera that does lots of fancy stuff that I love to use.
Smaller than the full frame camera but still able to take great images.
I love the high resolution feature which takes 8 photos and magically puts them together to give a 40MP high resolution image.
A gimmick? Not at all – I use it all the time.
Olympus OM-D EM10
My first micro four thirds camera, and one that literally fits in a pocket with the 14-42mm lens attached to it.
Don't be fooled by the size, this tiny miracle of technology and optics really packs a punch and I have got some great images with it.
It was a real shock to the system using this camera after years of shooting with a Canon 6D, and I was very impressed with the images that I took.
Olympus OM-D EM1
I was fortunate enough to borrow one of these from Olympus. This is the flagship Olympus micro four thirds camera, and I used it on a commercial shoot paired with the equally awesome Olympus 7-14mm lens.
I forgot to set the camera to RAW, so for the first time on a commercial shoot took all the photos in JPEG!
And do you know what? No one notices that I had switched cameras, or that the photos were taken in JPEG.
A great camera that I am looking forward to using much more in the future.
Olympus 7-14mm F2.8 Pro lens
This lens was a revelation. 7-14mm on a micro four thirds camera is equivalent to 14-28mm on a full frame camera.
14mm is super wide, and gives me an amazing starting point that I can zoom in on subtlety to get the exact composition I want.
Great quality images and a super wide F2.8 aperture have opened up new possibilities for me on my architectural, construction and real estate photography.
Olympus 12-40mm F2.8 Pro lens
This is now my go to travel lens coupled with my Olympus EM5 camera.
12-40mm is equivalent to 24-80mm in a cull frame camera, wide enough for my travel work and a bit of telephoto which gives me flxibility in my compositions.
Sure it is a bit of a lump of a lens but it gives me fantastic image quality and is another super cool bit of gear that does what it is meant to do.
Olympus 40-150mm F4 – F5.6 lens
So small and getting me all the way to 300mm is pretty much a miracle. Telephoto lenses with that kind of reach that I have had before have been much, much bigger so this was another revelation.
This is second lens for my travel photography work. Well it is so small it would foolish not to pack it, and it has got me photos that I would have never got.
300m is a decent amount of reach to get different views of travel locations.
and it costs less thatn £100/ $100!
Olympus 14-42 F3.5-F5.6
My first micro four third lens, and on my EM10 it literally fits into a pocket which is remarkable considering the quality of images you can get with this combo.
The full frame equivalent focal legth is 28-84mm, which is a great focal length for such a tiny lens.
I do not know how they managed to pack such a focal length range into such a small camera.
Manfrotto 190 Go tripod
I have owned many tripods, but this is my go to tripod for real estate, architectural and construction photography.
This tripod is the perfect balance of being a lightweight, compact, versatile tripod providing a stable platform – I do have to get around buildings and construction sites after all so do not want to be burdened with a heavy, bulky tripod.
And I always need to get back as far as I can into corners so bigger tripods are no use to me!
Manfrotto 055 tripod
Bigger than my 190 Go, I use this tripod for industrial photography, where I have more room and benefit from the taller tripod.
It is a bit of a bulky thing but in the wight places it is a great tripod offering a super stable platform.
Manfrotto XPRO Geared Head
This is a critical bit of kit for me. This tripod head allows quick and large movements by pulling the levers, and when I get the composition pretty close I have the fine adjustment of the "micrometric knob" according to Manfrotto.
This allows me to get the composition level first, and then vertical. This is critical for all my work, as I need buildings to be photographed correctly. I do not want to have to spend time in Lightroom or Photoshop getting these things right.
This excellent tripod head helps me to get the composition bang on, every time, in camera.
L Bracket
Now what is one of these? An L bracket attaches to the tripod thread in the base of the camera, and has two tripod mounting positions which allow you to quickly change from landscape to portrait without moving the tripod head.
I literally use one of these all the time on all my comemrcial photogrpahy work.
The one I have you can't buy any more, so the link is to the current Manfrotto one.
Manfrotto 200PL quick release plates
This is the part that attaches to the camera or L bracket, which then can be attached to the tripod head.
These are quick release plates which are released by moving a lever on the tripod head, allowing me to quickly go from landscape to portrait and back at will and quickly get my camera securely clamped into position on the tripod head.
3 Legged Thing Corey tripod
I am fortunate enough to be able to have two sets of camera gear. This is the tripod that I match with my Olympus cameras for my travel photography.
A compact but stable tripod with a built in ball head that takes my micro four thirds cameras perfectly, and is lightweight, compact and quick to set up.
And it looks funky too!
3 Legged Thing Universal L Bracket
This is the funky, fantastically well engineered, lightweight bracket that I use in my travel set up.
Cool grey finish too – a very nice bit of kit.
Peak Design Everyday Backpack
My camera bag of choice. And I use the 20 litre one, which is the smaller one.
I use this bag for my comermcial photography work, and also as my hand luggage with my travel gear in the bottom half.
I can pack all the gear that I need for a commercial shoot in this bag, as I do not use or take much gear at all.
And it means that I am hands free so able to climb laddrers, move along scaffolds and generally get anywhere.
And also put all that stuff that you buy at the aiprort in the top half!
Lowe Pro Magnum bag
This is where I keep everything else.
It is a great bag that has masses of storage. This goes with me on every shoot – sure it might stay in the car but I know that everything that I might possibly ever need is stored safe and sound and not far from me.
X-Rite ColorChecker Passport Photo
This neat piece of kit helps to get the colours right. I use it when the colours are critical and othe rbits of kit will not do the job.
Lastolite collapsible grey card
I literally use this on every shoot. It is a grey card. I put it in the first image in a room, and then take another photo without it.
When I am in Lightroom I just click the white balance eye dropper tool on the grey card and voila – white balance done!
Loupe Viewer
Now I use this to help me see my compositions on the not so great LCD screen on my Canon 6D.
I am quite old after all and need a bit of help with my dodgy mince pies.
The one that I have you can't buy anymore, so the link is to a nice, shiny Hoodman Loupe, a very popular brand in the photography world.
Harris Painters Pole
Yes, really. A painter's pole. I have used this on a number of shoots and in a number of unique locations. Check out my blog for some tales of unusual uses of painter's poles!
And you need an adaptor that screws into the tripod thread on the base of your camera – see bwlow.
And this thing is quite handy for, erm, painting….
Painters Pole with adaptor
You will need one of these as well. This screws into the tripod hread, and then into the painters pole.
DJI Osmo Mobile
Love this bit of kit. I use it with my iPhone to make super smooth videos. I have tried this walking around in the New Forest and have got some great stuff.
The newer versions are hinged making them much, much more portable which was a game changer for me with my travel photography.
Eclipse lens cleaning solution
The only cleanng solution that I use is this. It lasts ages, and I use it to clean the front and rear lens elements of my lenses, and everything else.
Pec Pads (Pack of 100)
These are the cleaning cloths that I use with the Eclipse cleaning solution. And they also double up as padding when I am travelling – I wedge them between my precious camera and the side pocket.
Peak Design Wrist Strap
I love these. I do not use neck straps, I hold my camera in my hand when it is not on my tripod secured using one of these chaps so I don't drop my camera.
Lee Big Stopper ND Filter Kit
Not cheap, but look after it and it will last you a lifetime.
I absolutely love my 10 stop ND filter, meaning that I can change the shutter spped from 1/60th second without the filter to 15 seconds with the filter and still get the correct exposure.
How utterly awesome is that.
I use this to flatten the sea, any water features really, and also to blur clouds. And I can do this in broad daylight!
Lee Big Stopper Holder Step Down Ring
Top tip. I spent a lot of money on my wonderful Big Stopper filter. And with a step down ring I can use the same filter and holder on smaller lenses, such as my Olympus 12-40mm lens.
Step down rings save you money – buy filters to fit the largest diameter lens you have and get step down rings to use them on other lenses.
B&W Circular polarising filter
The only other filter that I use is this one. I use it to get rod of reflections, and also to give extra saturation.
Being circular I can adjust the effects.
An awesome filter.
Platypod Ultra
What is a Platypod? It is a flat metal plate that you can attach to your camera.
I love mine and use it to take photos on the ground.
Very cool, ultra light and gives me a different angle.
Platypod Accessory Kit
Accessories so you can use it in more places, like strapped to a tree!
I kid you not…
Manfrotto Pixi
My Canon 6D sits nicely on my Manfrotto Pixi tripod which has been used and abused over the years all over the world.
I was videoing some waves in Cornwall and misjudged a wave which took out my iPhone and Pixi, thankfully they both surviived!
Jobi Gorillapod
A recent acquisition which I have used so far to video myself for my You Tube channel. I will be taking this on my next trip and see if it can replace a full blown tripod – another weight saving idea.
I say a recent acquisition but one that I really like.
Camera Batteries – Cnon LP-E6
I only use Canon batteries. And I always make sure that they are fully charged when I get back from a shoot before they go back into my bag.
Batteries are precious commodoties that need looking after. Without them, well let's not even think about that eh?
SD Memory Cards
I have a large collection of 16GB and 32GB Lexar SD memory cards which have served me well over the years. I do look after them mind – I will come onto that in a minute.
I do not need or want massive capacity memory cards, these work fine. One normally lasts me a shoot, as I do not take that many photos, and if I am doing 2 shoots in a day, or just taking a lot of photos, I will not just use one card – I will spread the love over more than one card just in case there is a problem…
And less than a tenner….
SD Memory Card Cases
I have two of these. One with a yellow seal and one with a red seal. I put blank, formatted memory cards in the case with the yellow seal. Once I have finished a shoot I put the memory card with the photos on in the case with the red seal.
Simple, and I know where my images are.
Oh yes and the cases are waterproof, very durable and give great protection to my precious memory cards.
And I also have one of these, a soft case that I put cards in after I have exported the images onto my PC. They stay in there, in a drawer in my office, until I have completed my backing up. Then the cards are formatted in camera and put into the yellow case.
iPhone tripod holder
I don't know which one I have, but basically I use one of these to put my phone on any tripod.
Super useful for videing me or me taking photos.
Lume Cube Creative Lighting Kit
The only lighting that I use is the Lume Cube. The kit comes with a tripod amount and a phone adaptor.
The light is a rechargeable, dimmable, waterproof constant LED light that fits in a pocket.
Very versatile and the only light that I recommend.
Samson Q2U microphone (for my podcast)
Rode Video Mic Me
It simply plugs into my phone and gives me great sound quality.
I use if for my You Tube channel recordings, and it makes me sound almost ok!
An awesome mic that gives great sound quality.
BenQ Monitor
I spend far too much time staring at my monitor, so I convinced myself to get a lovely, high quality monitor from BenQ which is much less demanding on the eyes.
This monitor has been a revelation to me, and don't be fooled into thinking that you need a 4K monitor – 2k is just fine.
X-Rite Monitor calibrator
Get a decent monitor and the next thing you need is something to calibrate it.
I use an X-Rite one. Mine is a bit old now so the link is to the latest one.
Simple, no fuss, accurate, colour correction. Priceless for us photographers.
iPhone XS
I always forget to mention the most used and most versatile tool that I own. my iPhone XS.
My Swiss army knife of apps and stuff.
Invaluable.
iPhone waterproof case
I also have a couple of these. They have two uses for me.
One is for underwater videography – yes I really do this!
And the other is for when I am using my camera on top of a painters pole, and I am using my phone as the remote release. Being able to hang it around my neck is invaulable!
iPad Pro
My iPad Pro 9.7 is still going strong after lots of use. It literally goes with me everywhere and has never let me down.
It makes anywhere I am a place where I can work productively and effectively.
Along with the iPhone a complete game changer.
Logitech keyboard case for the iPad
I am on my second keyboard case. I wore out the first one. Daily use for years and still going strong.
The link is for a funky new one which I am going to treat myself to soon….
Built water bottle – virtually bombproof
My lovely wife bought me this, and I use it all the time. The trick with hot drinks is to put the water from the kettle in at the temperature that you want to drink your tea, coffeee or whatever at, and not straight off the boil, as you will be waiting hours to drink hot drinks!
Same goes for cold stuff – if you want ice cold drinks put ice cold water in. Putting these bad boys in the fridge does not do a lot!
Apple AirPods
If I am on my own on a shoot with nothing going on around me I pop these in and the music helps me to concentrate. I love these things. And if I am wandering around somewhere trying to find stuff I might use them, or I might not – depends on my mood.
If I am working with a client then I of course do not.
And if I am working on a live construction site again I do not use them – I need to know what is going on around me!!
And when I am editing photos or doing something when I want to concentrate in they go!
Leatherman Wingman
This lives in my camera bag, and is so utterly handy whenever you just need it for random things. Having this has got me out of all sorts of fixes.
But take it out of your camera bag if you are taking that on the plane as your hold luggage!!
No links for these two very important items!
Oakley Sunglasses
Red North Face Hat
Rick McEvoy Photography