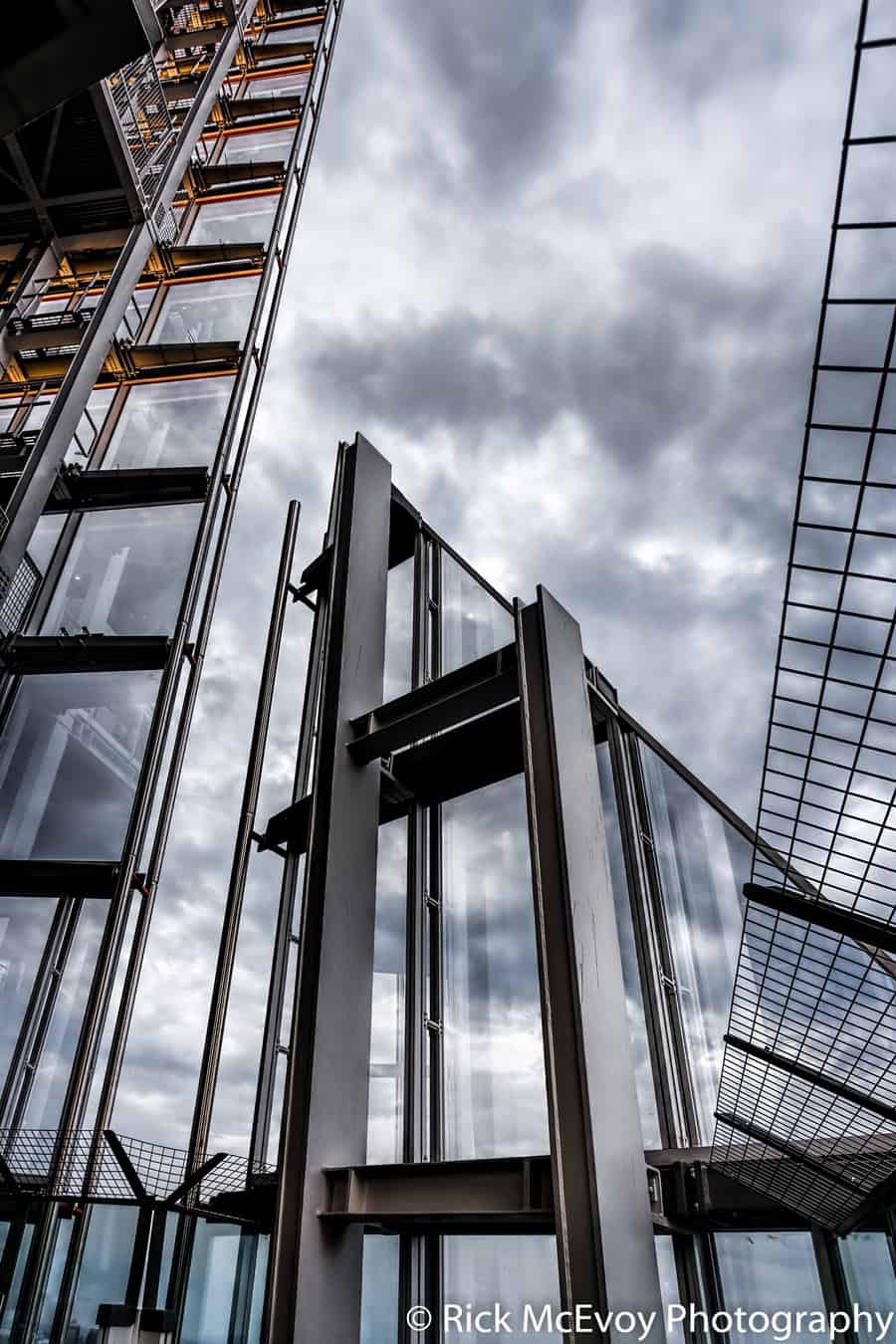 There are endless images of the amazing Shard in London. I have tried here to publish something different, a different view. 
This shot was taken from the public viewing gallery called "View From The Shard". 
Whilst there are endless fantastic views of the Shard I was interested in the architectural details on view on this floor. 
It was a cloudy evening which for me was good as it gave some interest to the background which nicely complimented the colours in the foreground. Another day I will process this as a black and white image. 
This is such a fantastic building with brilliant architectural details, one of which I have chosen for this image.
Shot in RAW, processed in Asobe Lightroom with a bit more work in Topaz labs Lightroom plug-in to quickly give this excellent image.
As I always say, the success of this shot is down to composition and correct exposure only – get either of these wrong and it would have just been another shot of the Shard
#architectural-photographer