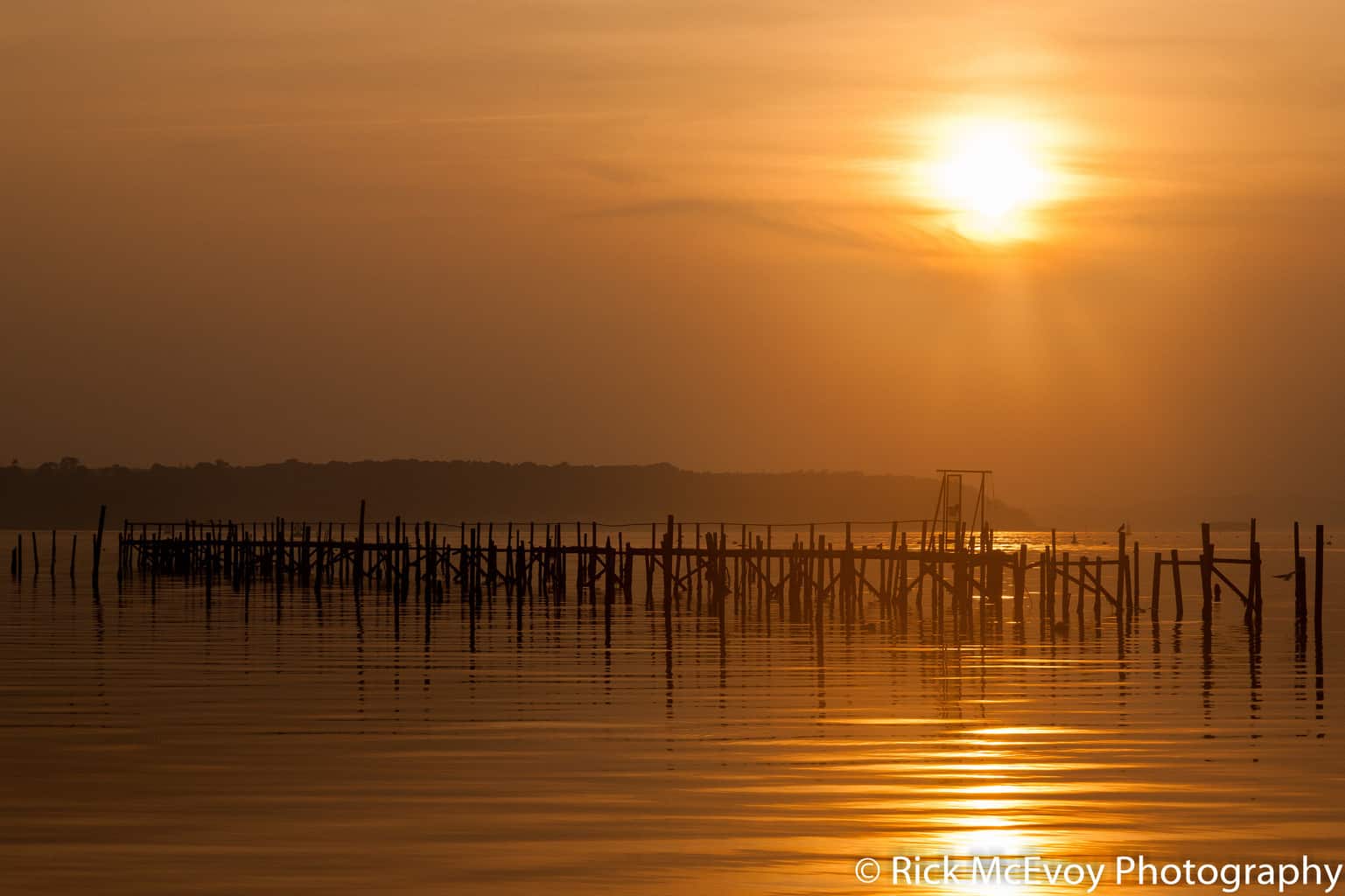 Another of my favourite shots which is worthy of a place on my home page is this shot, taken in Poole, This jetty can be found at the foot of Evening Hill on the way into Sandbanks from Lilliput.
This shot was taken one March evening at just after 5.30pm. It is another of those shots where there are three key elements for me – composition, colour and feeling.
Composition
The jetty gives the foreground inerest, with Brownsea Island visible in the backgound. Looking at these two elements I would prefer morevseparation, but to get this I would have to return with quite high stepadders – this is after all the view from eye level. Somtimes what we see and what we want from an image are not the same, but there are limits to waht one can and indeed should do in photoshop. I could expand the gap betweeen these two elements if I have the time and the inclination.
Colour
The colours are what they are – lovely warm sunset colours. Lovely.
Feeling
When I look at this shot I can feel the sunset. I can feel the warmth of the sun even though there is a spring chill in the air. The calm rippling waters add to the relaxing feel of this image.
Technical information
Camera – Canon EOS 5D
Lens – Canon 24-105mm F4L lens
Focal length used – 105mm
ISO 400
Shutter speed – 1/500th second
Aperture – F16
I am happy with the exposure of this shot, which was taken handheld at IS0 400. I used the telephoto end of my go to Canon lens, the fantastic 24-105mm F4L.
I am a commercial photographer based in Poole, Dorset, specialising in architectural and commercial photography. I work in Bournemouth, Poole, Sandbanks, Dorset and Hampshire.