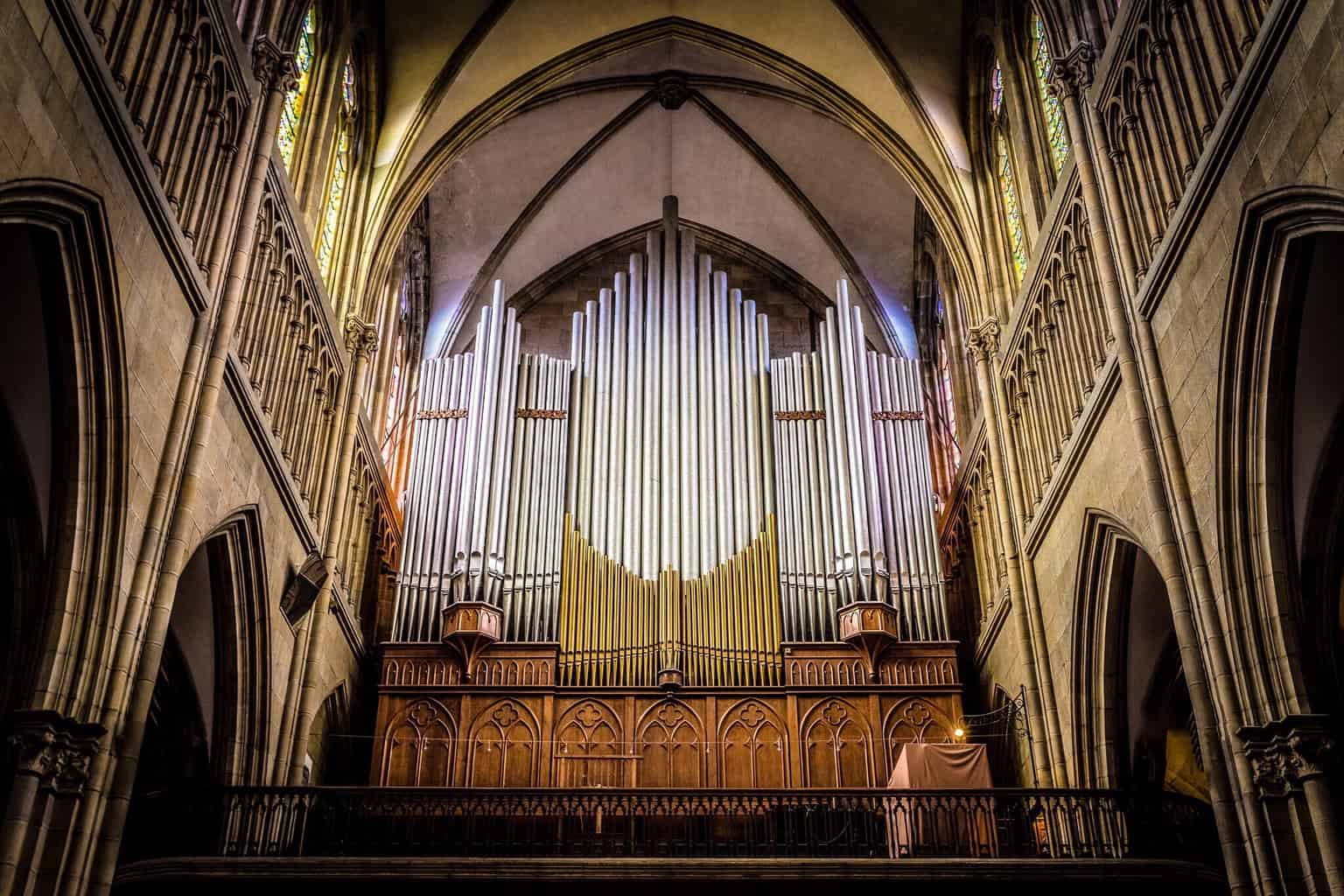 Bordeaux Cathdral – a new architectural photography image
It is time for a refresh on my home page. I like to regularly update the images and text to keep things fresh and relevant, and hopefully return visitors to my site enjoy seeing new work.
Today I have added to my home page one of my favourite architectural photography images from a trip to France last year. It is part of the inside of Bordeaux Cathedral. A vast, imposing, stunning, hugely impressive structure in the heart of this great French city. I love interior photography. Trying to do justice to the space constructed over years and years in one image is a tough challenge.
One of the problems I had with this shoot was the number of people. It was packed everywhere I turned. I did manage to get some other shots, with people in, partially blurred by me using a long exposure. But these images just weren't doing it for me. I also learned a valuable lesson in this cathedral.
You can overdo shooting with a fisheye lens!
I use the fisheye lens for Google Maps Business View work, where you are providing a 360-degree virtual walkthrough.
And it is great to bring out on a shoot to get a different perspective.
And that is it. No more.
So this shot is one of the few inside the cathedral taken on my favourite 17-40mm F4 lens. 17 mm is wide enough for most situations. And if it is not I now take a pano sequence and stitch together later. (I have just done some great architectural photography work using this exact method).
I like this shot, principally of the huge pipes of the cathedral organ, framed by various elements of the structure, because it is sharp, crisp, clean and has lovely light and colours.
And no people.
To get this shot I had to use a high ISO – 3200, which gave me 1/80th second at F8 on my Canon 6D. Quite amazing really.
There is no visible noise.
I have not done any noise reduction, and sharpened as I normally would! Incredible what cameras can do these days.
My home page is my shop window, and I want it to always represent where I am now with my photography work.
Thanks for reading this post, and please call back to my blog tomorrow at
www.rickmcevoyphotography.co.uk/blog
for another photography related post.