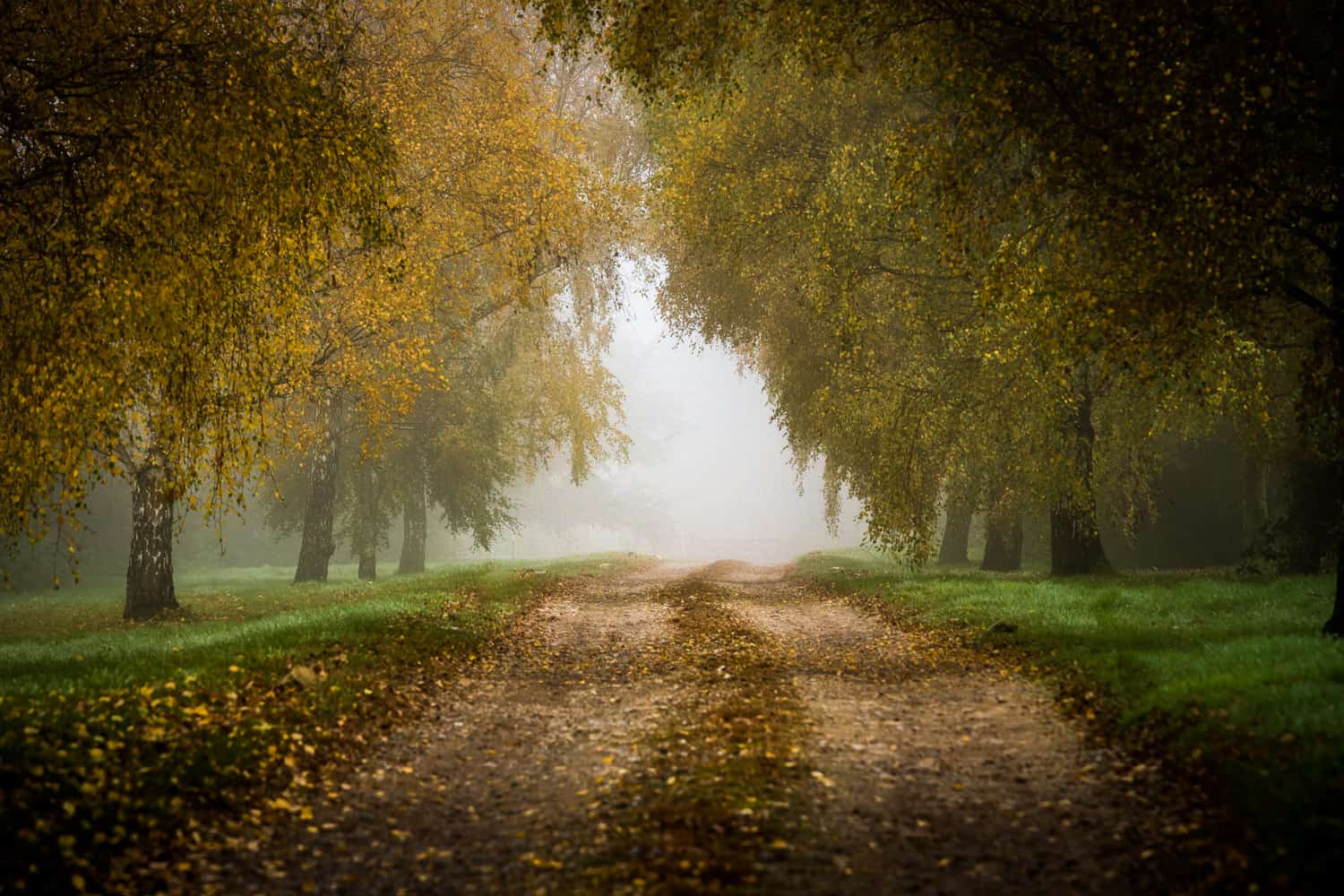 Halfway though my new set of Hampshire photos now. 
Now this is an image which I like. It is different from my other pictures of Hamsphire in this collection.
This is yet another "I was driving by and saw this scene and had to stop and photograph it" moment. 
Taken handheld on my Canon EOS 6D with Canon 17-40mm lens (for a change). 
This picture is all about the mood, the track leading through the trees in the mist to nothing. 
The mood and the composition. 
There was not much to do to this picture in Lightroom to be honest. No cropping – this is what I captured. 
Thats it. What more can I say? This is just a lovely scene that I was fortunate to be driving past when the mist was just clearing.
Make sure you are always keeping an eye out for new scenes to photograph – the more you do the more you will see and the more your photography will improve. And also give you a more varied collection of images. 
Thanks for reading this post written on my folding keyboard and my IPhone sat at a table in the sunshine.
Yes these two bits of kit are my portable office!!