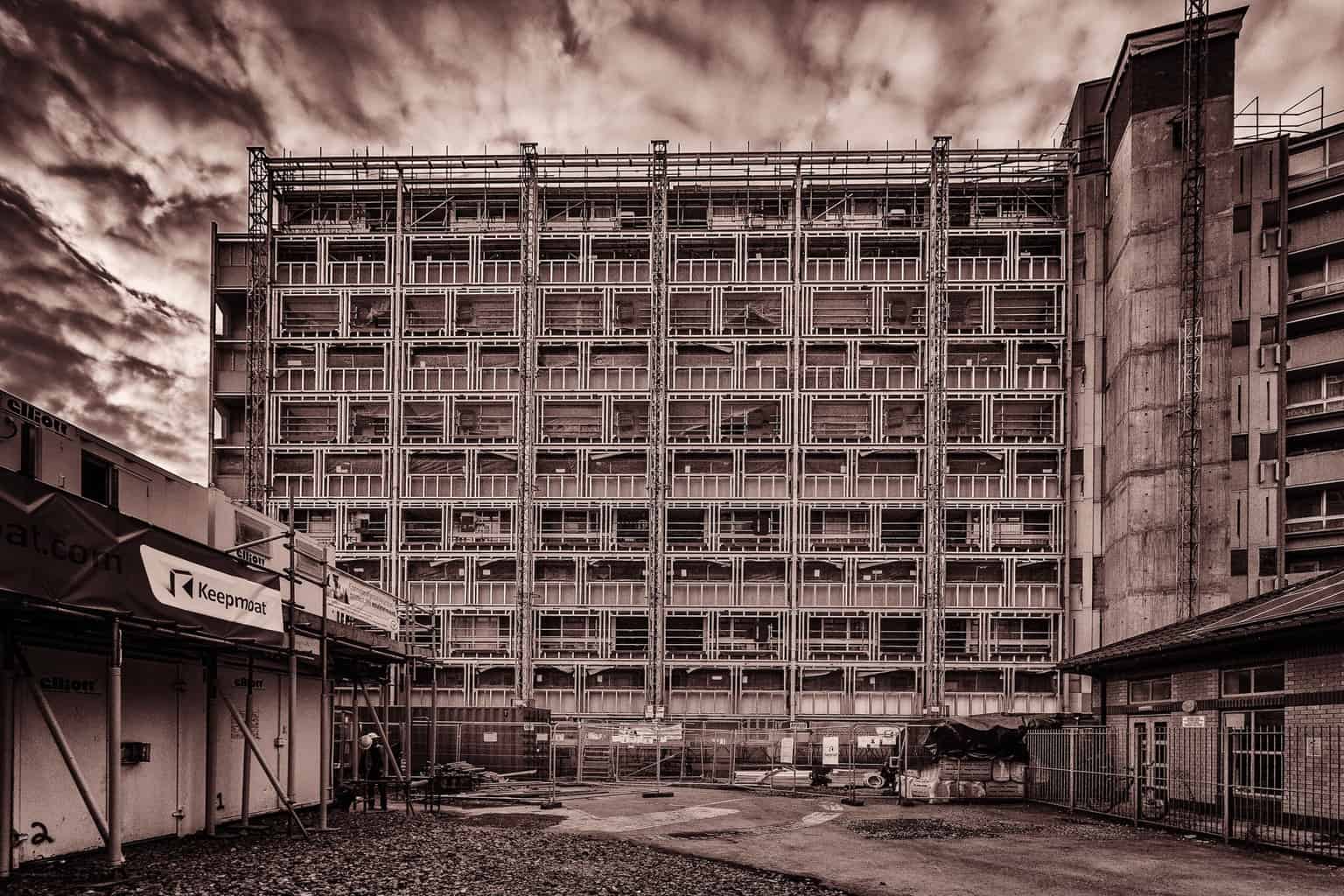 An interesting construction product photography image today getting the black and white treatment. The building in the image is being completely renovated, with new external cladding being installed.
This is what I did in Nik Silver Efex Pro.
Firstly, I went with the "Full contrast and structure" pre-set.
The I increased the dynamic brightness +27%
Next I reduced the brightness midtones -28%
I then added a control point on the cladding increasing the structure by 45% and the contrast by 32%
I then globally boosted the contrast +45%
I added a Blue filter with a strength of +145%
And then I added a Copper Toner +18
Then a vignette lens fall off 2
And finally increased the brightness again by 10%
And that is that image done
This processing has managed to add drama to the sky, and produced a really punchy and contrasty image.
A photograph of a construction site is not necessarily the most interesting thing if you are not involved in the construction project itself, but this processing has produced an image which I feel is of interest.
Here is the colour edit given to the client.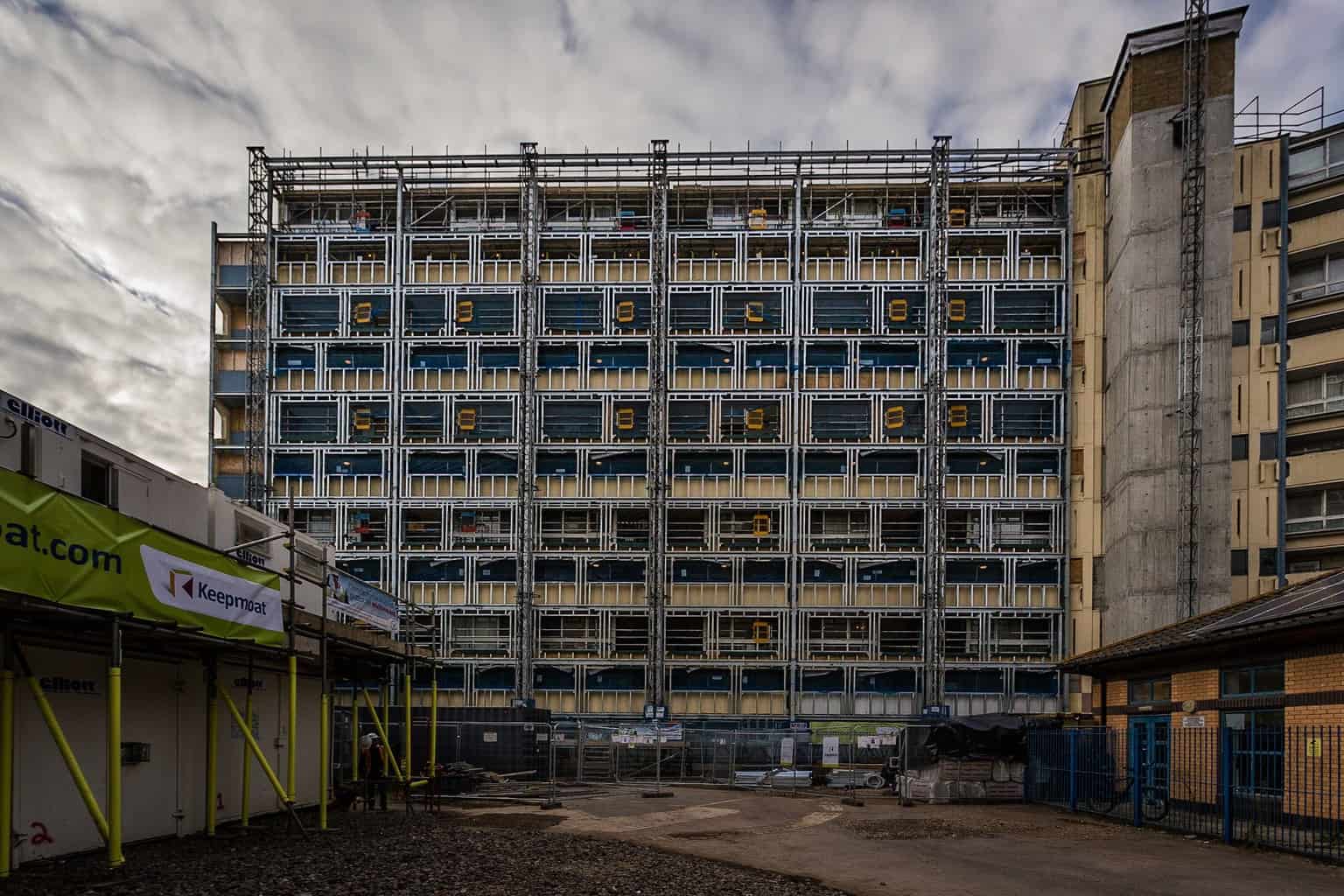 And here is the RAW image straight out of camera.
All images taken on my Canon 6D and Canon 17-40mm lens.
For me photography is about creating interesting imagery, pulling out all the content of a scene, making the most of everything that is in the scene, but also excluding things that do not add to an image.
I think I am going to look at some of my architectural photography images taken in London next, see what I come up with. Yes, I might be going for popular subject matter, but will be a commercial vale to black and white pictures of London that I will not find in an image of a construction site in Portsmouth, no disrespect to Portsmouth – I'm sure you get what I am saying.
The shoot was a construction product shoot for Rockwool. All images were photgraphed on a Keepmoat Construction site.