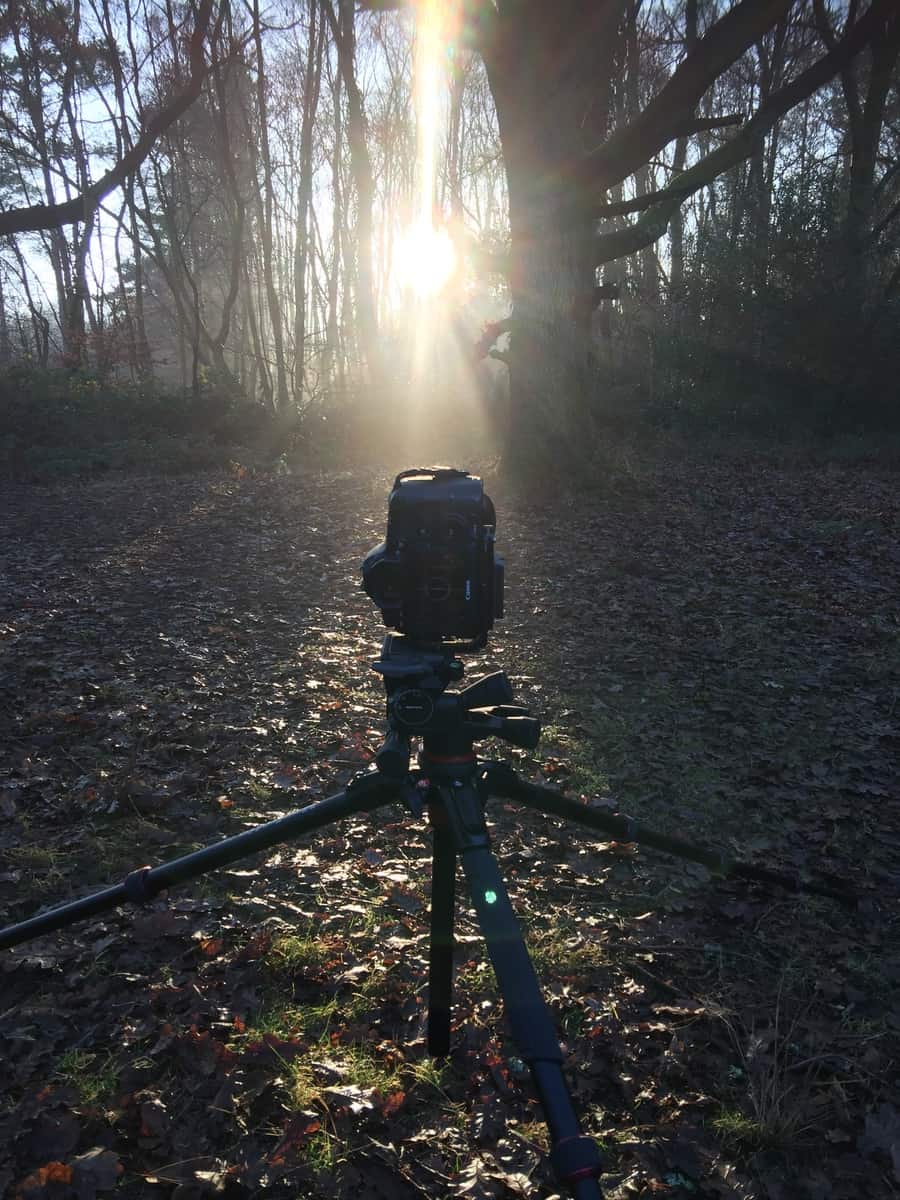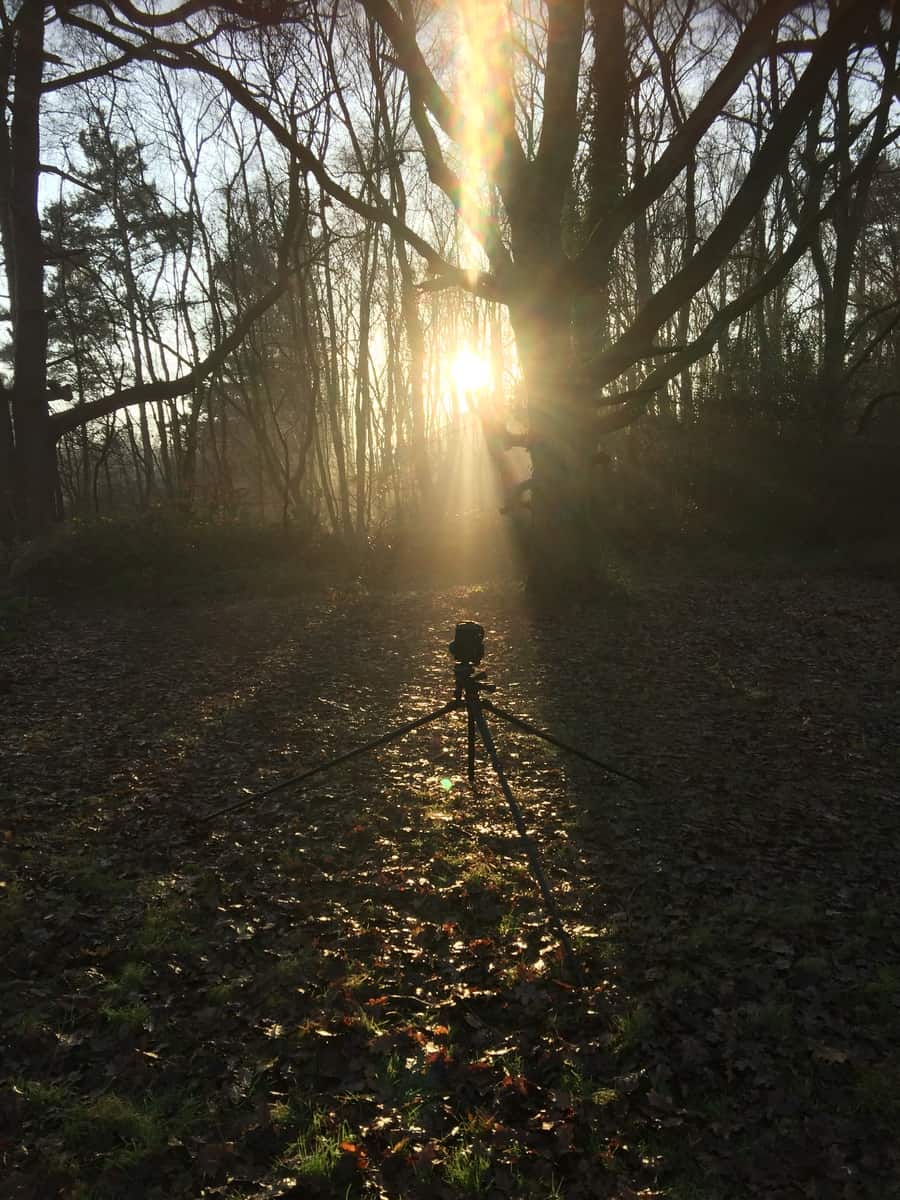 This is what I was looking at. And why I wanted to get my camera down low, just above the ground. You can see why I stopped here from this picture taken on my iPhone 6 Plus. 
I couldn't have done this without my trusty Manfrotto 190 Go tripod getting my Canon 6D securely down to this level.
This is the set up for the shot before the one where the tree is in shadow, shooting straight at the sun. For the image I posted earlier on today I moved my tripod to the right so I was in the shadow of the tree. 
And you can also see how the iPhone coped with the image capture. This is why we need DSLRs, Lightroom, Photoshop – all that good stuff. Of course I haven't processed the iPhone images but there is a lot less to work with than on RAW files captures using my Canon 6D.
I need to get on with this post now so I am going to post the rest of the edited images over the next couple of days in which time I have hopefully completed my article. 
Rick McEvoy – Poole Photographer 
Sunday 15h January 2017