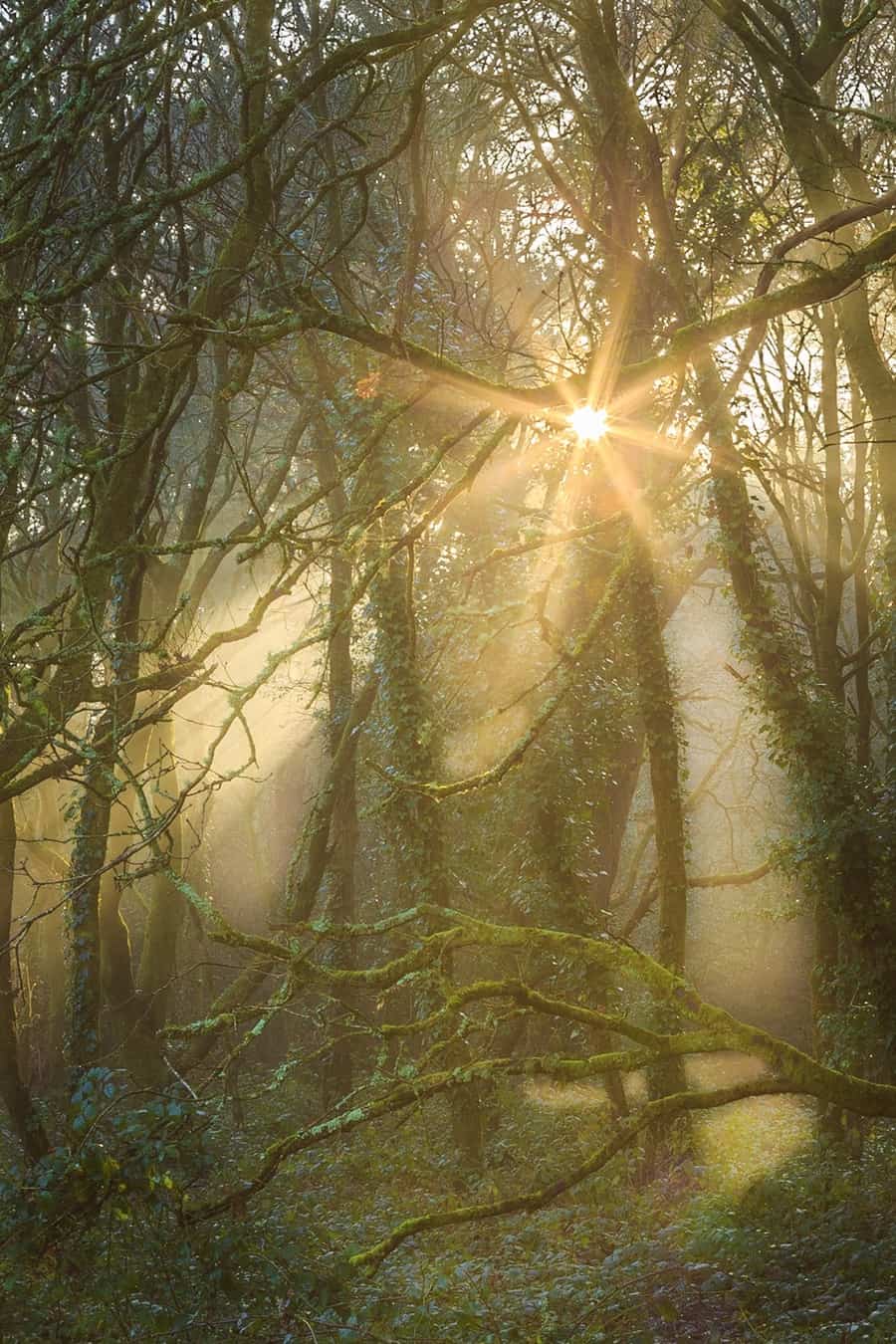 Blimey. I said straight into it with some creative landscape photography work and here it is.
For this picture I got into the woods, carrying my camera on my tripod on my shoulder. Don't let your tripod restrict where you take images from – I certainly don't. For this shot my tripod was in the long grass.
To get to this point I just followed the light to this point, and plonked my tripod down where the light was interesting with the weak winter sun shining straight at me (but giving me no warmth at all). I stopped at the point where the sun and mist caused the maximum impact on the scene and stopped there.
This is exactly what I was looking for when I saw the weather conditions. The sunlight and the mist can be such a winning combination. Put them in the woods and this is what you can get!
This is why I take photographs. To capture moods and moments like this.
The exposure used to capture this image was 1/15th second having set the aperture to F22 (to get the starburst effect I was after). Well this was the exposure for the two stops under exposed image, the second image being the two stop over exposed image, which when you throw them together in Lightroom using the HDR Merge feature gives you a correctly exposed image with more highlights and more shadows.
Marvelous stuff.
Talking of Lightroom aside from the global adjustments in the Basic Panel the only other thing I did was my favourite old school image processing technique, dodging and burning. I keep on threatening to write about this in a separate post, but never seem to get round to it. I will one day I promise. But trust me it gives images a completely new dimension and feel.
Sunday 22nd January 2017