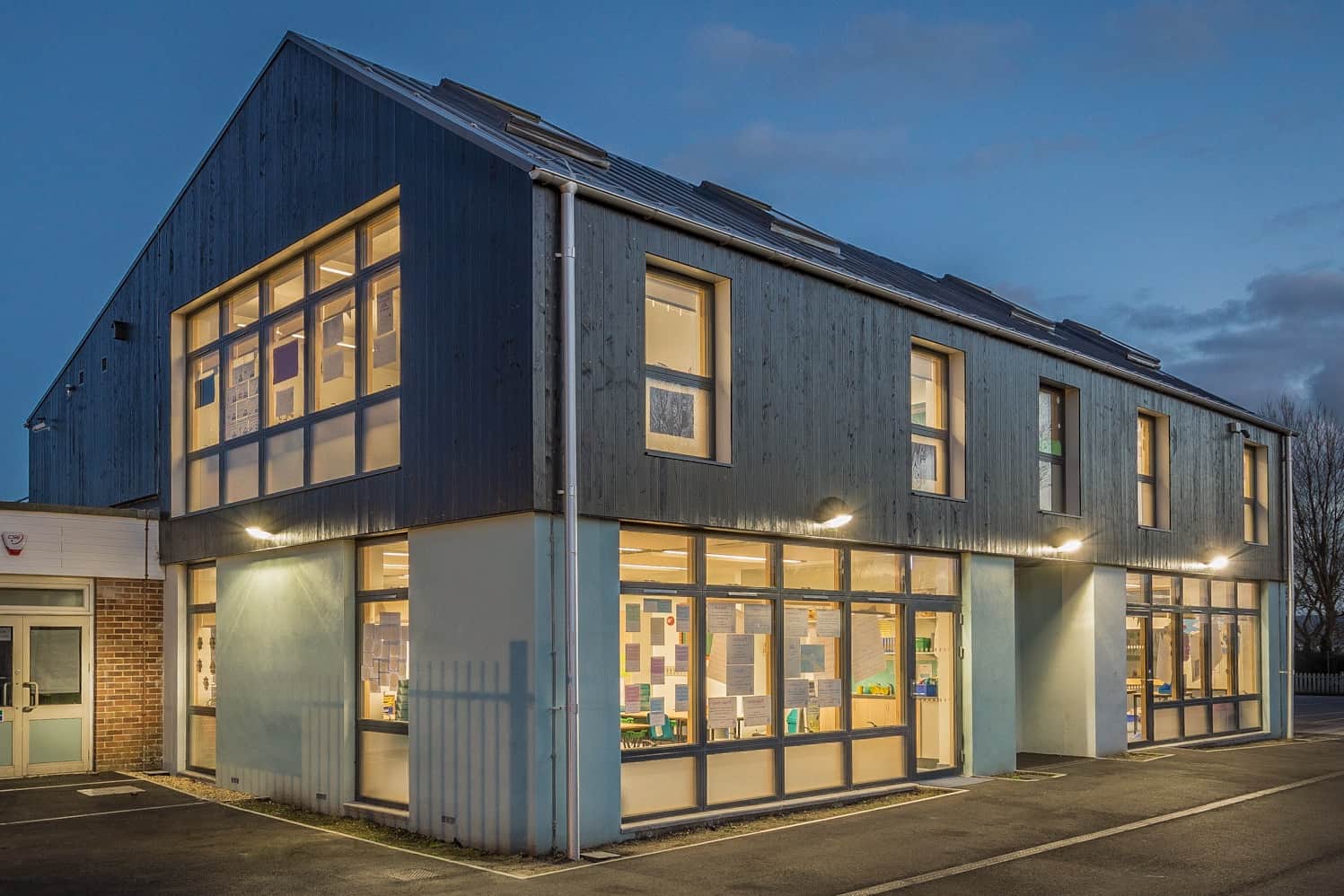 In my series on cropping images, I am moving over to my pictures of architecture. This picture of the  extension to the Hamworthy Park Junior School gets the crop treatment today. I have gone for a tight crop from the full image. 
The image has more impact but loses the context. 
I would still frame the image as I did, knowing I have the resolution to allow me to crop in. If you make the composition too tight when taking the shot you might not have everything you need around the edges, or the space that a building needs. 
This is an interesting process however, reviewing previous image captures and revisiting the composition, seeing if cropping improves an image. 
For this picture of the extension to a school the crop works fine – it just serves a different purpose. 
Rick McEvoy Photography
Architectural photographer in Poole 
Monday 9th January 2017