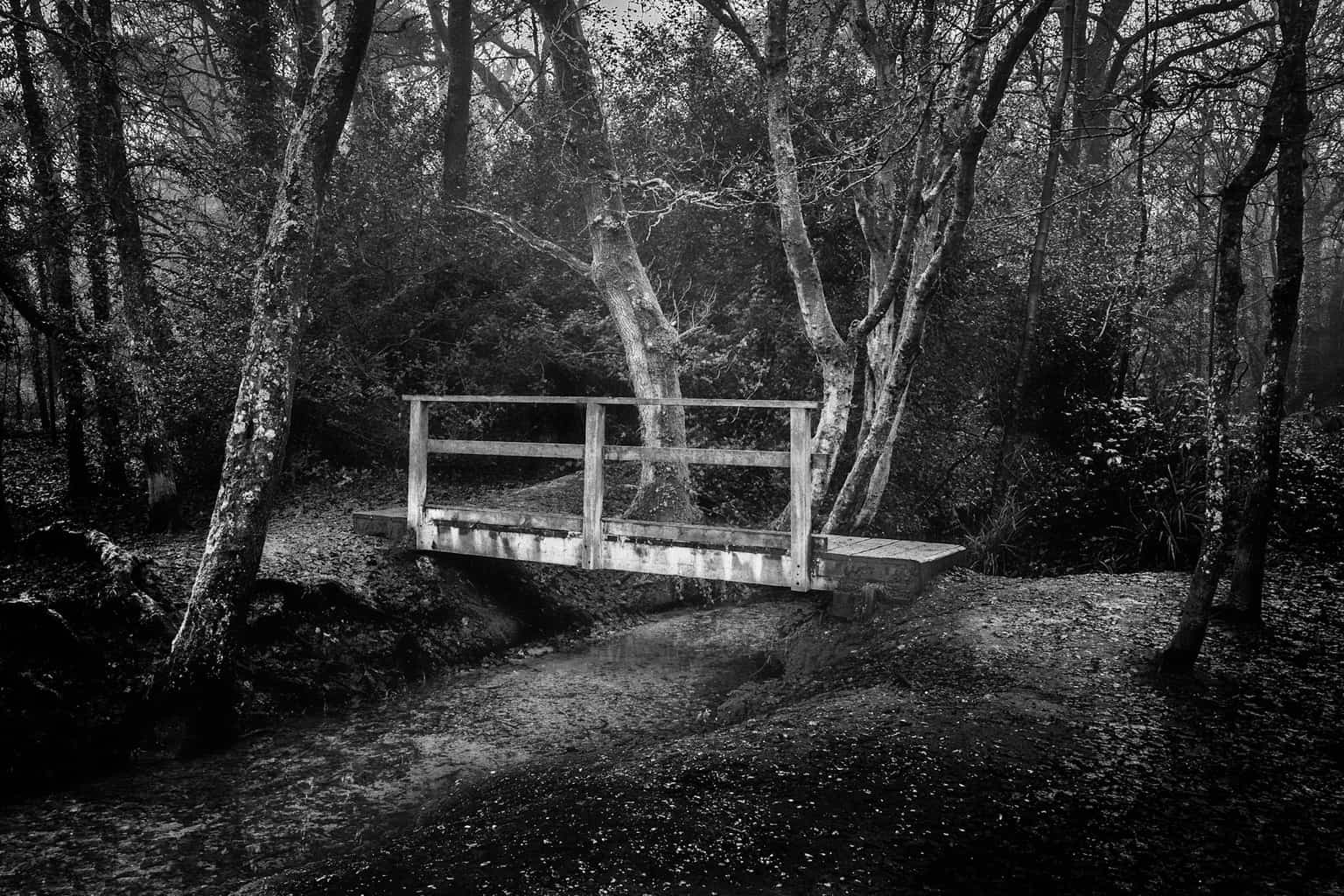 And now I am back to the footbridge. This is the process I went through in Nik Silver Efex Pro to produce this black and white landscape photography image.
Preset
Filter
Vignette
Lens Falloff 2. Yes 2. I know I am going for it here!
Brightness
Overall brightness -19%
Highlights +45%
Midtones -7%
Dynamic Brightness + 53%
I wanted the footbridge to pop, which was not easy to do with the black and white version of this image I have to say – the colour one did as it was so bright and green.
So, this is the initial edit – coming up shortly is the further edit – don't worry it will all make sense in a bit.
Trust me!
But before I go, I really like this black and white image.
Just wanted to share that with you all!
Rick McEvoy Photography
Black and white landscape photography in Dorset
Friday 17th February 2017