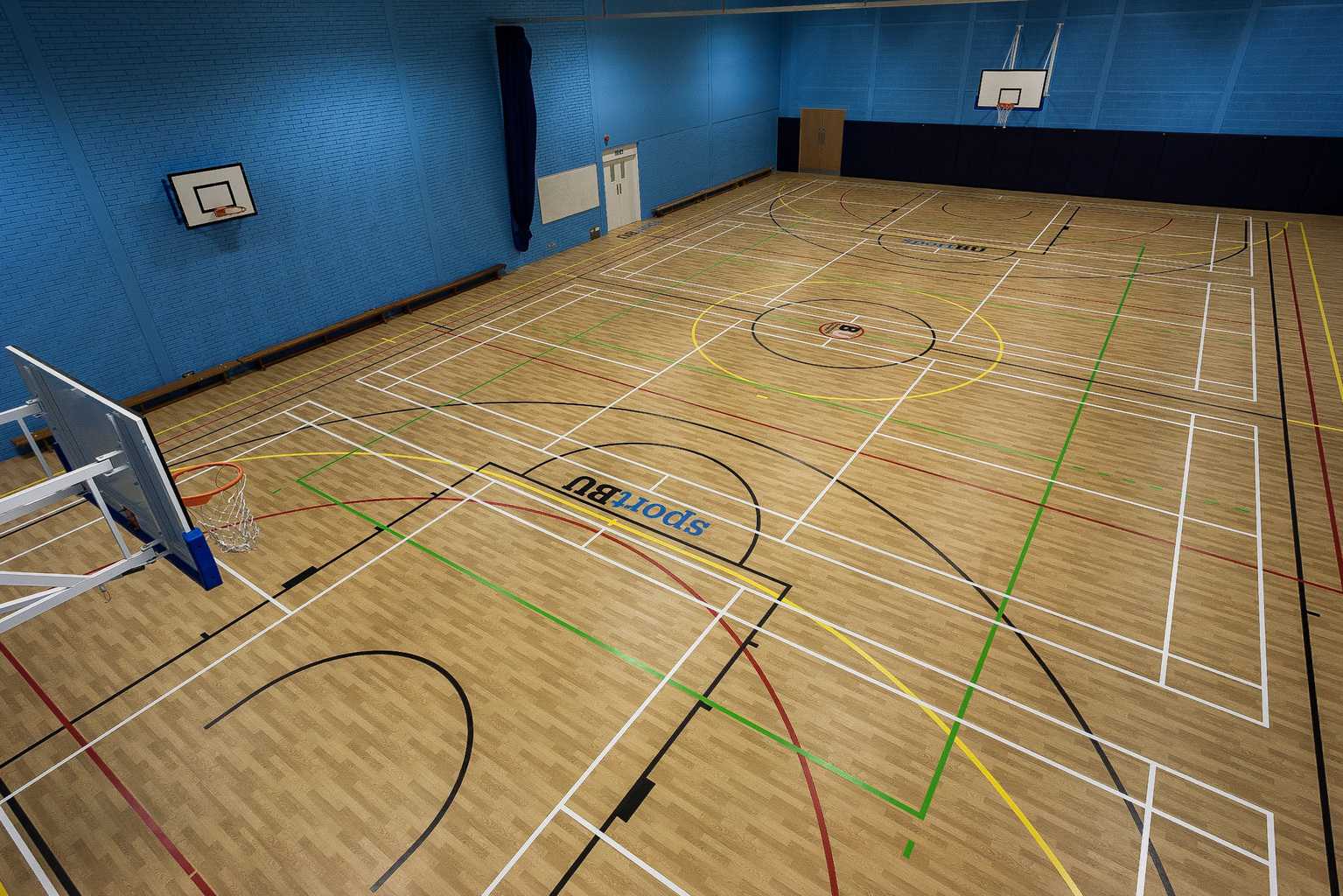 Sports hall flooring at Bournemouth University by Gerflor
More specialist product photography. Gerflor flooring. This floor was installed as part of the overall refurbishment of sportBU, the fitness centre at the Talbot Campus of Bournemouth University. The refurbishment was carried out by Kier Construction. This picture was taken from a scissor lift, which was carefully driven in through a conveniently placed fire door right by the corner with level access externally. The scissor lift drove over protective ply placed on the recently laid and marked sports hall flooring. This was as high as I could get.
Thankfully I have been on most kinds of MEWPS (mobile elevated work platforms) so this was fine for me. i guess it is quite useful in my job not to be bothered by heights at all!
Taking photographs in circumstances like this is challenging, as I had this one opportunity to take this picture, immediately after completion of the refurbishment when a scissor lift was booked to carry out other repairs. I managed to get access to take this picture before the lift was driven off site and the hall put back into full use.
And I learned all about the complexities of marking a sports hall floor properly!
This picture was taken using my Canon 5D with Canon 17-40mm lens using a focal length of 17mm. As wide as I could go. No tripod here. No chance of that. And also this is not a time for using a tilt shift lens either.
No you have to be prepared to work quickly in construction photography.
Rick McEvoy Photography
Thursday 1st June 2017