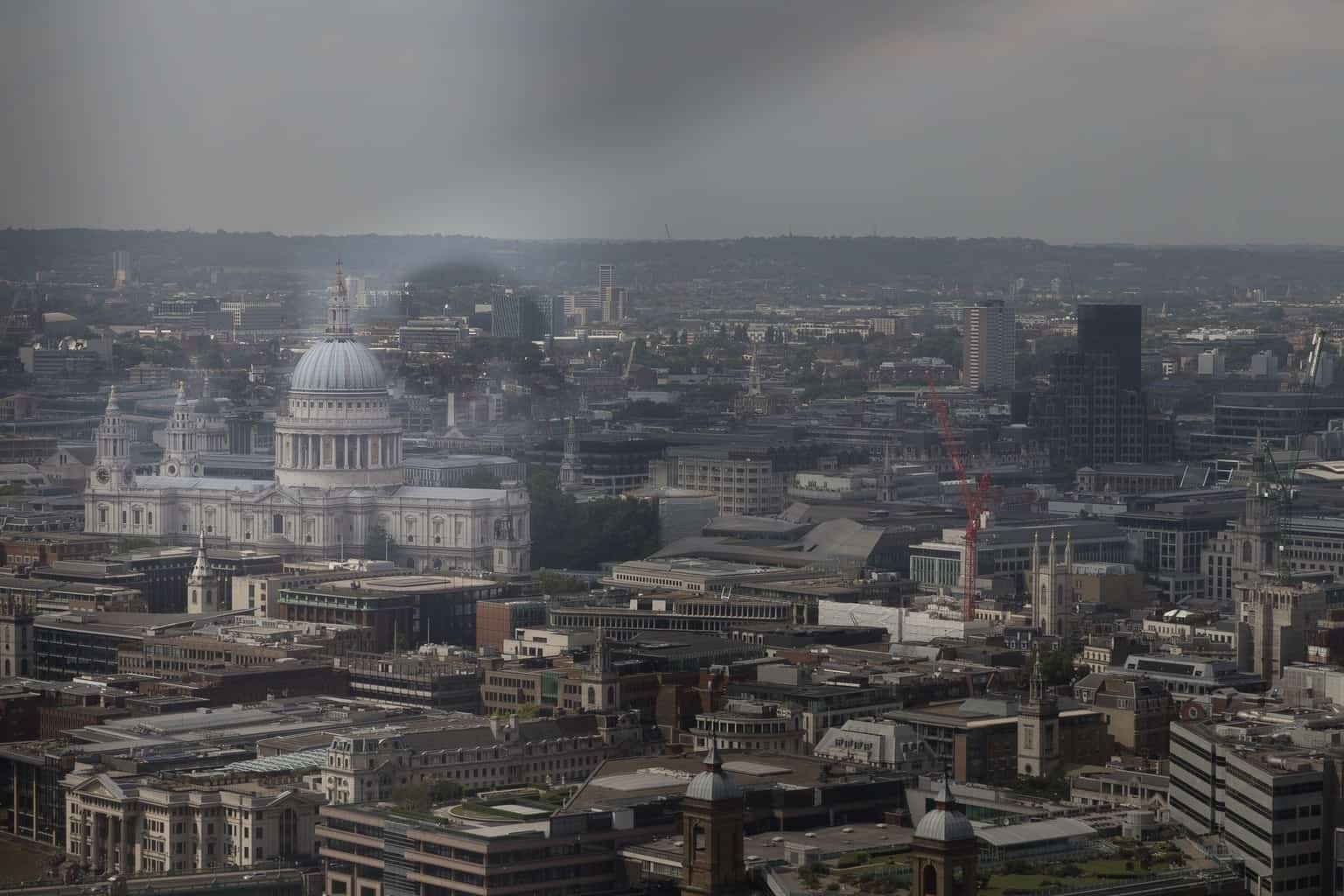 This is a picture taken from The View from The Shard. It's not great but bear with. I will work on this picture and try to get a good picture of St Paul's Cathedral. I want to extract out a good picture of the building from this elevated position.
I took this picture handheld on my Canon 6D in London. Of course  it's London!
FIrst thing to point out is that there are reflections from the glass in the viewing platform. They really detract from this image but lets see what we can do.