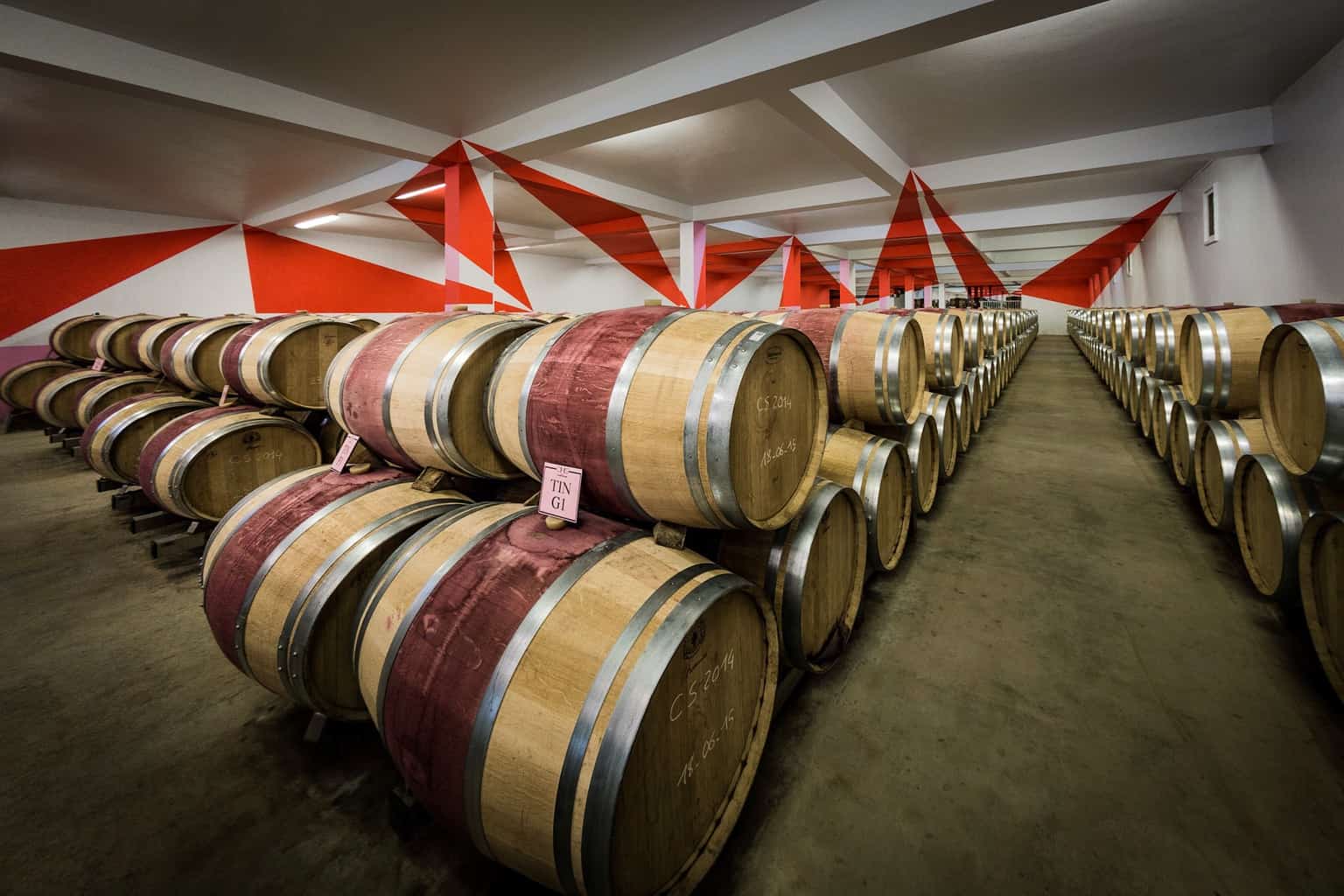 The barrel store at Chateaux-Chasse Spleen
"I love this space. One of the joys of travel photography is seeing new places. Wherever I go in the world I have my camera with me. And this picture was taken on a holiday to France, during a visit to a couple of the great wine houses of Bordeaux.
Chateaux-Chasse Spleen is an unusual place, having a giant wellington boot outside (yes you read that correctly) near the entrance which you encounter on arrival. There is art all over the place, including the scene in this picture, which is locational art (I think that's the correct term for it) – basically you have to stand exactly where I stood and these 9 red triangles all form when you stand there. I love stuff like this, combined with the endless barrels of wine making a great subject for an interior picture. An interesting space with interesting contents and details, and colours."
Obviously, I was completely in my element at this vineyard. Great things to photograph. And wine tasting! With a lovely selection of Bordeaux wines. 
Nice! 
Rick McEvoy Photography – Travel Photographer/ Interior Photographer
(If only I was an interior travel photographer – now that would be great!)