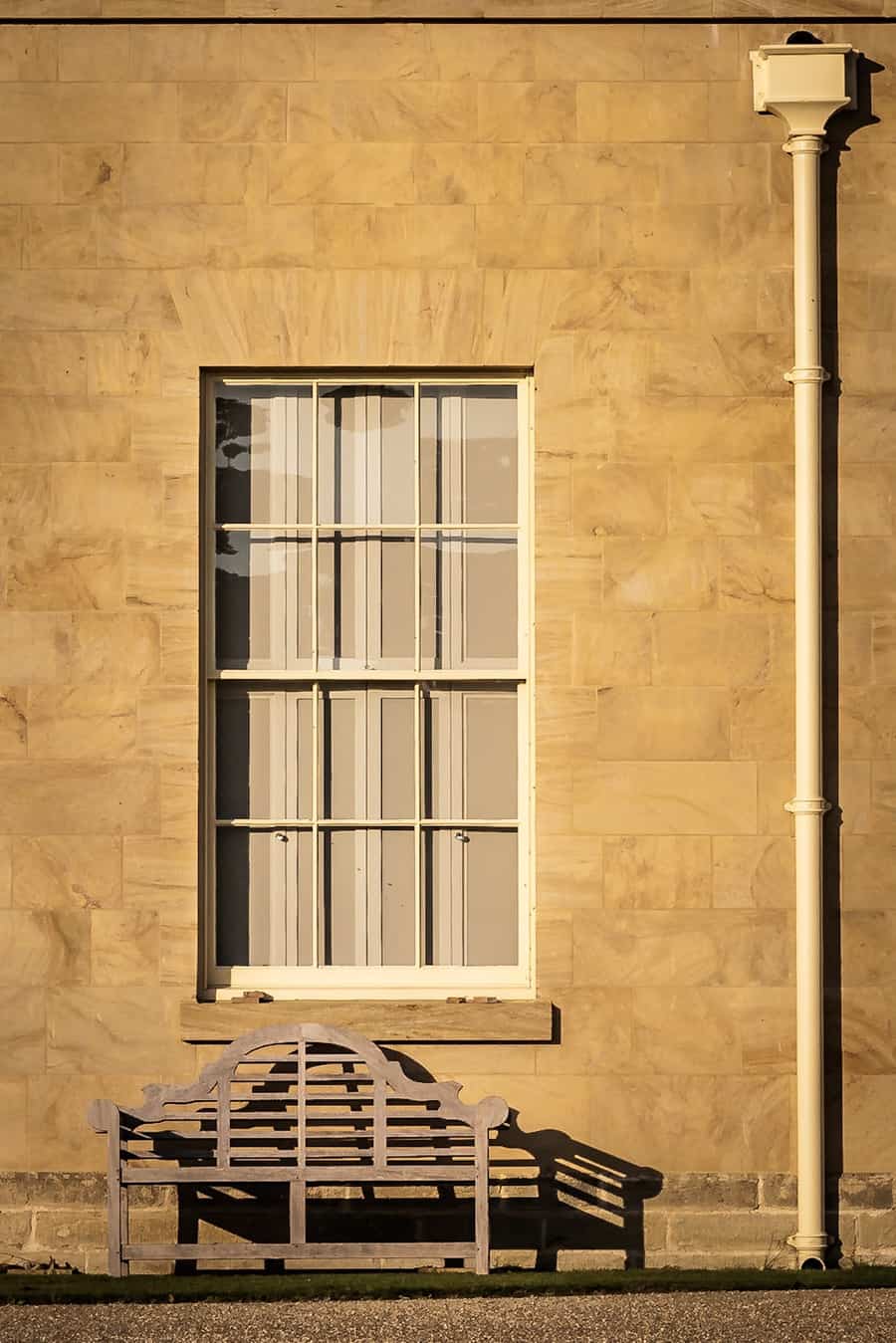 I like this image.
"I was photographing an extension to the most fantastic private library you could possibly imagine.
The interior was amazing. But that is a story for another time. Or another page on my website, my interior photographer page.
This is one of those detail shots.  A bench in front of a window framed by a rainwater pipe.
I like this composition.
I like the warmth of the stone being warmed by that lovely sunshine. I like the texture of the stone.
And against that the man-made window and rainwater pipe.
Just a picture of a bench. A detail shot from a shoot commissioned by the Architect, Andrew Stone."
Sometimes it can be this simple. Do you find this warm sunny bench nice and relaxing or is it just me?
Rick McEvoy Photography – Architectural Photographer
Rick McEvoy Photography – Bournemouth, Poole, Sandbanks, London, Cornwall, Devon, Dorset, Hampshire, Somerset, Wiltshire