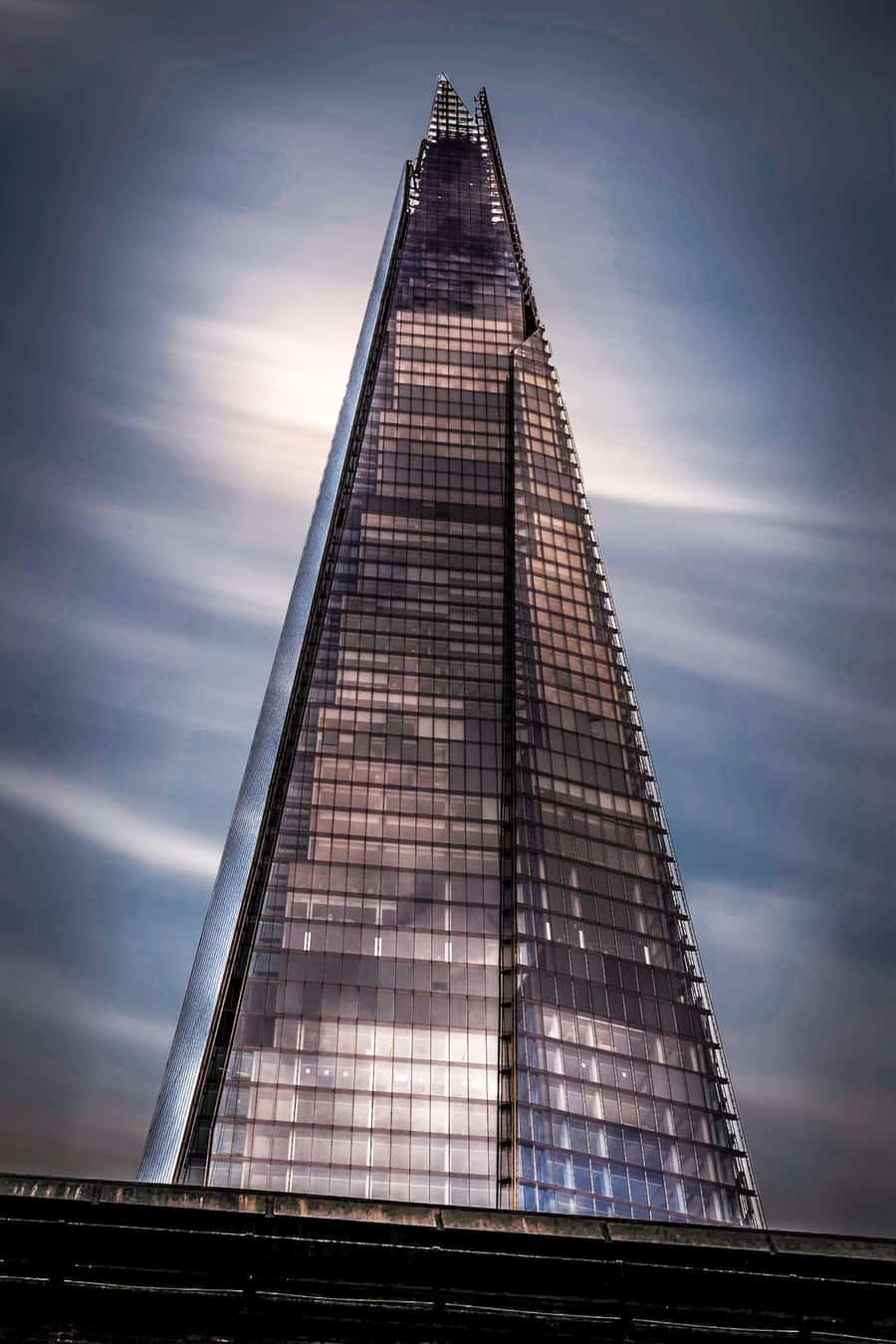 This picture is all about creative photography.
On my architectural photographer page I say this
"This is a different view of The Shard, taken in daytime, just before 2pm one cloudy summers day.
I know – it does not look like it was taken during the day, but it was. The metadata recorded by my Canon 6D confirms this.
You know all those pictures you see of buildings with a black sky. I'll let you into a secret.
Don't tell anyone.
OK?
Some of these pictures were probably not taken at night. This picture wasn't. This picture is a result of an HDR Merge in Lightroom of a two stop under exposed image along with a two stop over exposed image, merged together. This gives the extended dynamic range. And then some tweaking in Lightroom before adding a blur in Photoshop and voila – there you have it. A completely different interpretation of a scene."
I think that this is fine. I am not trying to say that I took this picture at night, but have used the tools at my disposal to create something different.
Rick McEvoy Photography – Architectural Photographer
Bournemouth, Poole, Sandbanks, London, Cornwall, Devon, Dorset, Hampshire, Somerset, Wiltshire