In this post I will be providing an update on my photography business targets for 2018. We all need to plan our businesses, and also review progress and modify plans when needed, without going all over the place that is!
Anyway, this is all about me and my photography business.
On the 3rd February 2018 I published the targets for my photography business in 2018.
I was going to review progress and provide an update halfway though the year, but forgot. So here we are with my update after 8 months of 2018.
And quite a bit has changed!
Original text in italics.
1 – Stock photography
The average UK salary is £27,600, which equates to £2,300 per month. I want my stock photography to achieve 50% of this monthly level of income by the end of 2018, and 100% by the end of 2019.
Is this achievable?
I'm not sure, but there is one thing I can guarantee – I will not achieve this if I don't try.
I made about £2 through Adobe Stock in 2017! And cannot tell you how great it was to get an email saying I had sold an image, even if it was for 53p!!
That is very ambitious aim number one.
I have had a complete change of mind and plans on this one. I have created a new website, photos of Santorini. This change of direction was inspired by some information from Jim Harmer, owner of Improve Photography, and also from earning 53p selling an imge on Adobe Stock.
And it goes on. I have joined Income School, and am learning all about niche websites. This is all Jim's fault. This is what I am working on right now. And I mean right now.
It turns out photos of Santorini might be a bit too niche, so I am exploring something a little broader. I hope to have this new website completed by the end of September. I might do the Santorini website later, but for now have a better idea thanks to feedback from the income school community.
So the big change is that I am not targetting stock in any way shape or form, other than selling stuff myself. I have actually removed myself from all the stock sgencies I am registered with.
Funnily enough I am getting more enquiries via my website from people wanting to buy prints from me, that and take photos to order which is good. This is really good news, and I look forward to more growth in this area. I thought that this was a dead sector in the market – I will add this into my targets for 2019, which I have just started working on.
I do not want to sell images for a pittance. In fact I will go further than that – I will not sell images for a pittance.
"2 – Commercial sponsorship
I want to have one commercial sponsor by the end of 2018. One company, a manufacturer of a product I use and value, whom I can work with promoting their products and at the same time my use of their products.
Another challenging target!"
Unfortunately no further solid news. I have made a few more industry contacts, and am awaiting responses from a number of big companies.
I still need to grow the traffic to my website to make myself more appealling comemrcially.
See 4 below for the news on people visiting my website.
3 – Freelance writing
"I already have one freelance writing contract, on the excellent Improve Photography website. I really enjoy this work, as well of course as the massive exposure. Writing for Improve Photography has made me change how I write, and what I write about.
Both in a positive way.
I want one more freelance writing commitment in 2018. Just one."
No progress – I have not looked at this yet with other things going on. I have changed the structure of my blog though, adding one very long post per month, a couple of medium length posts and then shorter daily posts. This has incresaed my workload on the writing front but should help with my website findability.
And with the other things I am looking at I will not be actively pursuing this so this will not be a target for 2019.
"4 – Website
I have spent a lot of time and effort on my website in 2016 and 2017. In 2018 I am going to do very little to my website other than the following.
Image refresh – 2 pages per month.
Home page – an update on the text and images.
Travel photographer page – this needs to be produced in February 2018. You will find one image on there at the moment – a photo of Santorini.
And there is the outcome of all this work. By the end of 2018 I want to achieve 1000 visitors per month to my website. I was averaging just over 300 visitors per month before I started my writing on the Improve Photography website in late October 2018."
Ok – progress update.
And a lot has changed.
My new URL is this.
https://rickmcevoyphotography.com
As a reminder, it was http://www.rickmcevoyphotography.co.uk
Much more global, secure and shorter.
This is the Google Analytics data for August 2018. Well for the first 30 days of August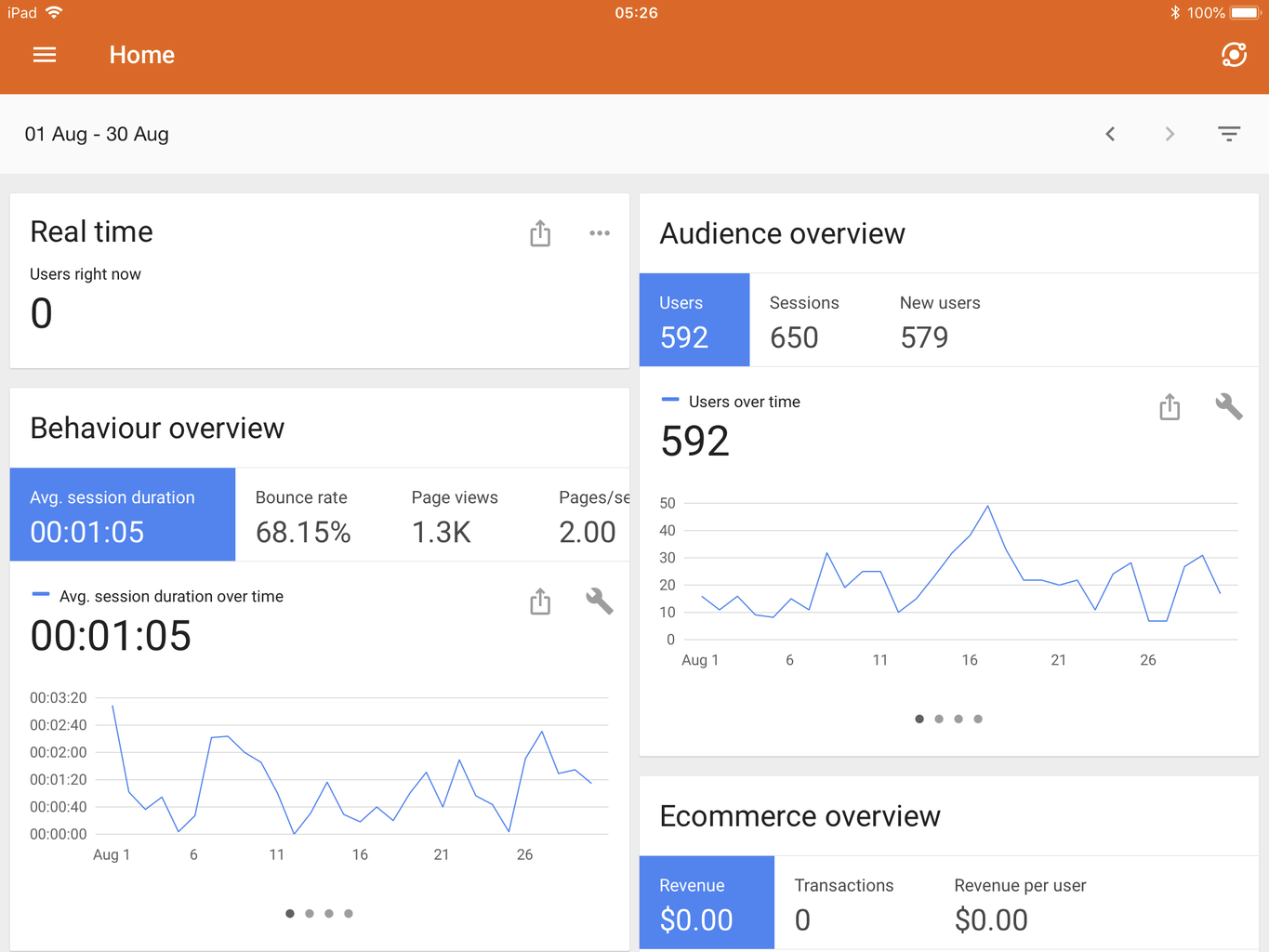 And this was the Google Analytics data for July 2017 for rickmcevoyphotography.co.uk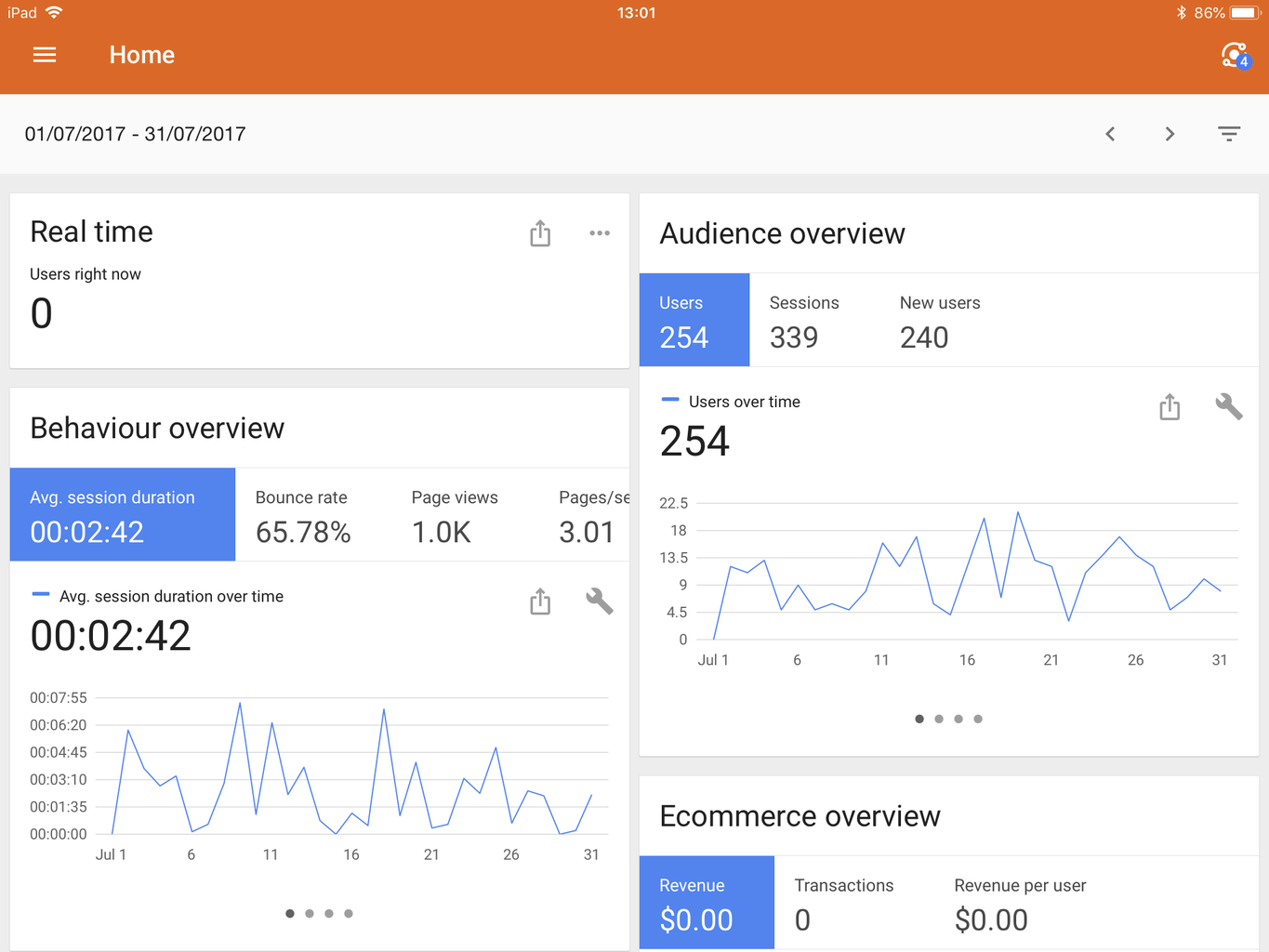 And this is July 2018 data for rickmcevoyphotography.com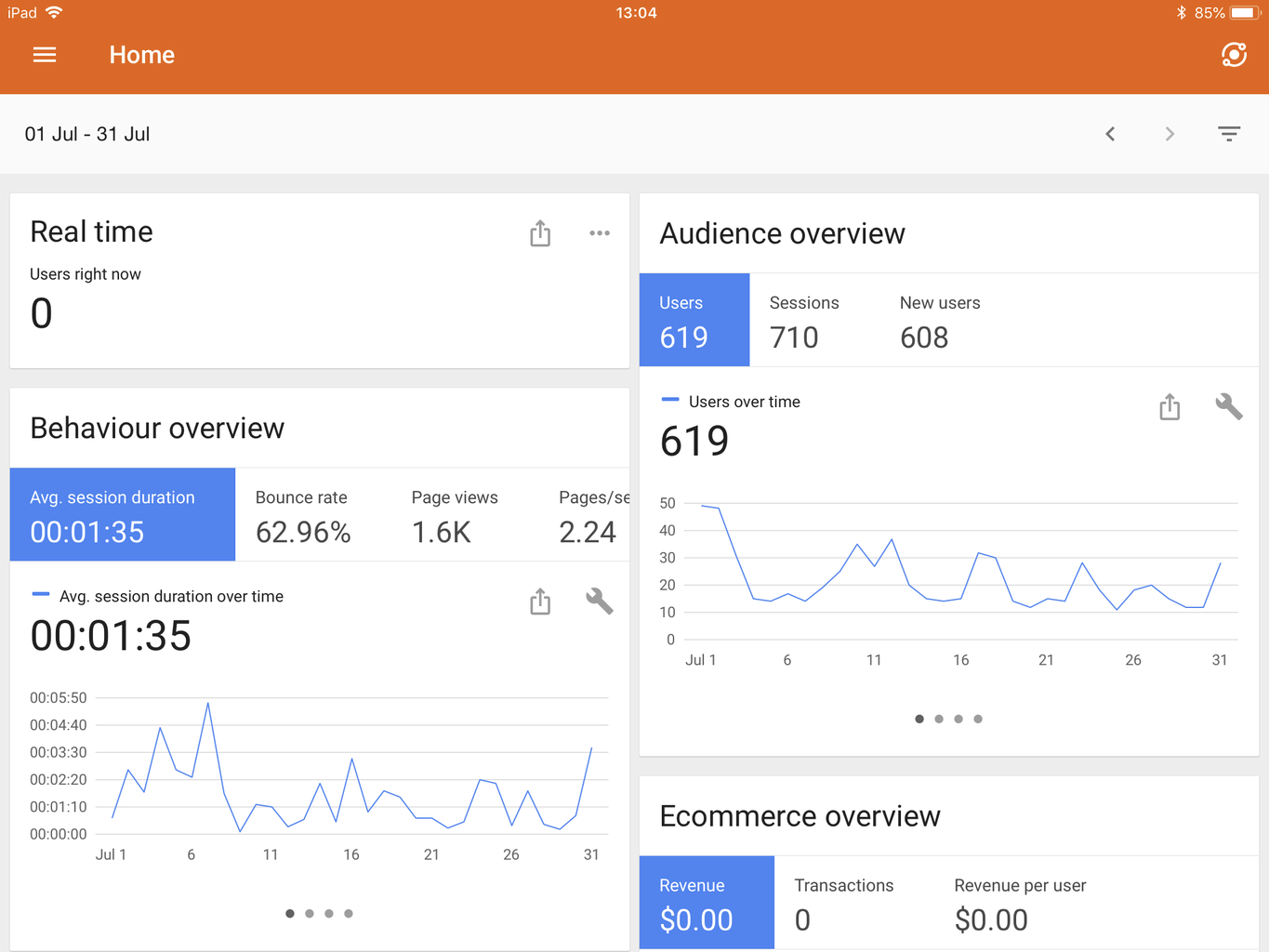 hat does this tell me? The number of visitors, ie sessions, has more than doubled which is of course good. I made the switch from .co.uk to .com just as my web traffic was on the up, not the best time I know, but things look to be back to where they were before I made the change.
I have to give this more time, and will certainly not be unpicking this change of URL.
I will schedule monthly updates on my analytics and see what the long term trends are.
But I have to say that the growth of the traffic to my website is a big disappointment – lets hope that the changes I am working on will bear fruit in the next six months.
"5 – Website
I want one source of income achieved solely from my website. This will of course be directly related to the number of visitors to my website, to the value my website has on the World Wide Web."
See 4 above! 
"6 – YouTube
I want to have achieved 10,000 views by the end of 2018. 10,000 views triggers more possibilities in YouTube, which I want to get to. And hopefully the quality of my videos will improve over the course of the year to the point where I am able to produce videos for commercial clients that they want to buy.
And I want a drone too! Just thought I would throw that one into the mix here."
At the time of writing this post I have managed to get 2430 views. Not good enough progress, but progress all the same. 743 views have come in the last 90 days, 2157 views in the last 12 months.
So the growth is there.  
And I have discovered on the app You Tube Studio that you can pull up this information instantly. I had been counting the number of views on each video, adding them to the calculator app on my phone. A very long winded process that was! 
And as for the drone, not something I have progressed. 
This target stays and will be slowly worked on in the background. 
"7 – Portfolio
I want a high quality printed portfolio of 30 prints for
Architectural photography
Landscape photography
Travel photography
Interchangeable in a lovely high quality folio holder.
Actual high quality prints that I can present at meetings."
Done. Sort of. I have a set of 40 architectural photography prints in a very expensive box. I did not get the landscape and travel folois done, and will not be getting them done.
This target will drop off now.
"8 – Qualifications
I want to achieve my ABIPP in 2018. I never submitted my portfolio in 2016 as I was not happy with it, even though my BIPP mentor was happy with it. There is a lesson there in just going for things that I have definitely learnt."
"Issued: June 2018
For Immediate Release
Local Photographer Gains International Qualification with BIPP
Rick McEvoy ABIPP is a specialist architectural, construction and industrial photographer based in Dorset, who has recently achieved his Associateship (ABIPP) in Commercial Photography.
Rick joined the BIPP in 2013, gaining his Licentiateship in Commercial Photography in 2014.  As well as commercial work, Rick is an independent writer on the Improve Photography website, has a daily photography blog, and has been published in a variety of publications in the UK and further afield. He also produces fine art prints that are for sale on his website.
Rick is a keen travel photographer, with examples of his work featuring on his website, with lots of new plans being worked on for 2018.
His portfolio submission consisted of 40 architectural photography images, 20 interior images and 20 exterior images.  All bar one of the images were from commercial commissions carried out for architects and property owners.
You can view Rick's complete portfolio at www.rickmcevoyphotography.co.uk/portfolio
When we asked Rick how he felt about achieving his Associateship, he said: "I feel honored, proud and I don't mind saying relieved that I was successful in achieving my Associateship. It has taken me a couple of years to get together a portfolio that I was happy with. I am pretty much self-taught."
To see more of Rick's work please visit – rickmcevoyphotography.com"
##Ends##
"Notes to Editors:
Contact: Jack Goward, 01296 642020, jack@bipp.com
The British Institute of Professional Photography (BIPP) is an internationally recognised qualifying organisation with over 100 years of experience in qualifying and supporting photographers. The core aims of BIPP are to qualify and support professional photographers, through a network of meetings, awards, training and benefits.
The BIPP is a not for profit body, run by photographers for photographers.
The BIPP has been fighting for and protecting photographers' rights since 1901. 
The BIPP has over 2,800 members worldwide covering all disciplines of photography.
Rick McEvoy ABIPP, sales@rickmcevoyphotography.co.uk , rickmcevoyphotography.com"
Enough said! All done. And I am still smiling about this all this time later!
Target achieved. And no plans for any more qualifications in 2019.
Rick McEvoy ABIPP
"9 – Travel photography work
I want to achieve one commercial photography booking overseas in 2018."
This was a bit of a dream job for me – now it is looking like the travel I have done recently is going to form the basis of niche websites in the future, so I will leave this target in and see where other things I have already talked about fit in.
It might be that I produce travel photography websites based on trips abroad – one to think about over the winter.
"10 – One shop to sell my photos
Last one. I want my work in an actual shop being sold to actual people. I will get my portfolios done and get out there and see who wants to sell my work."
Not done. I guess I need my portfolios first! OK. I have done my portfolio but have gone down different roads and am focussing on the online market for the reasons highlighted above.
Summary
A lot has changed. My plans for stock have been completey overturned, as has my entire business strategy.
This is my end of August update – I am going to start working on my targets for 2018. 
I will provide a further update at the end of September 2018 – the next update will include my new targets for 2019 – no point looking at things now if I am not going to be working on them in the future.
Rick McEvoy ABIPP – Photographer, photoblogger, writer