Lets get into the nuts and bolts of architectural photography – what does an architectural photographer do?
An architectural photographer takes photographs of buildings, structures, and the built environment. Architectural photographers, as experts in this field, help clients get the photos that they need. Architectural photographers liaise with contractors working on buildings, and occupiers and owners of existing buildings, to ensure that buildings are presented at their best and photographed at the optimum time.
Architectural photographers do not just take photos – they do all this stuff in the background that makes this happen.
For the interests of brevity from now on I will refer to buildings only, but the word building includes buildings, structures, plant, infrastructure – anything that forms part of the built environment.
Who am I?
I am Rick McEvoy, and I am an architectural photographer. Well you'd hope so writing about this stuff! This is what I do. I photograph buildings and live construction sites. No weddings, christenings, portraits, or pets.
That could be my new sales pitch!!! Love it!
Sorry. I am professionally qualified in construction (MCIOB) and photography (ABIPP), so am suitably qualified and experienced to advise you about this stuff.
What am I writing about in this post?
I will write about what I do as an architectural photographer, which will tell you what architectural photographers do. And it is not all about taking photos – far from it. Taking photographs is a surprisingly small part of this.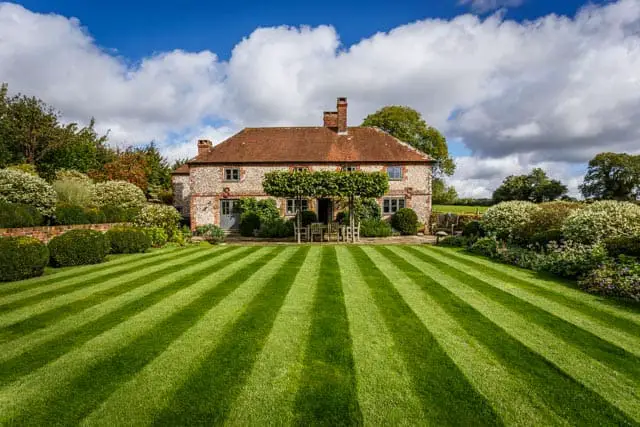 I help clients
In architectural photography terms I am the specialist so part of my role as an architectural photographer is to help my clients get the photos that they want and need.
I normally work for architects, product manufacturers, contractors, developers, building occupiers and users, and also estate agent/ real estate and commercial agents – these good folk will all have different wants, needs and points of view.
What do I actually do?
Everything really. As I said, I don't just take photos – oh no – there is lots to do before I get to that.
Here are the things that I do
Brief
I agree the brief with the client. The brief defines the photos that I am going to take. This includes face to face/ online meetings, discussions about the shot list, what is and is not going to be photographed, what the client wants and does not want. Everything basically, including the cost.
This is very much a two way discussion.
Shot list
This is key – the list of photos that the client must have. I have to get all of these.
Cost
I need to be paid of course for my work. A factor in this is how many photos I give to a client, as there is time in taking photos, and more time of course in the processing of the images.
I help my clients by providing an all in cost including processing, based on the number of photos that I will be producing.
Confirmation
I confirm all this back in writing to the client, with my terms and conditions.
Timing
Timing of architectural shoots is critical. If the building is being constructed and is nearing completion there are lots of that need to be discussed – this is another time where my experience helps.
As I said timing is critical – too early and the building might not be 100% finished, too late and it might be full of people and stuff – there is that moment right in the middle of all of this.
Moving stuff
One thing I find myself doing is making furniture nice and neat for photos. It just has to be done!
And I can virtually guarantee that there will be stuff there which needs removing, either physically or in Photoshop.
That is if I cannot exclude it by changing my composition.
Weather
I am based in England. Our weather can be rubbish. This needs planning. I had two shoots cancelled last week because of rain.
The ideal weather is bright and dry with a few white fluffy clouds for interest – unfortunately, I am not able to book the weather, so have to settle for dry days.
Forget rainy days – no one wants their shiny new building photographing in the rain.
But dry days will do, as I have a trick up my sleeve.
Change the sky
I can change the sky. And quite quickly too, using wonderful Luminar, which has an amazing tool called AI Sky Replacement, that I absolutely love and use.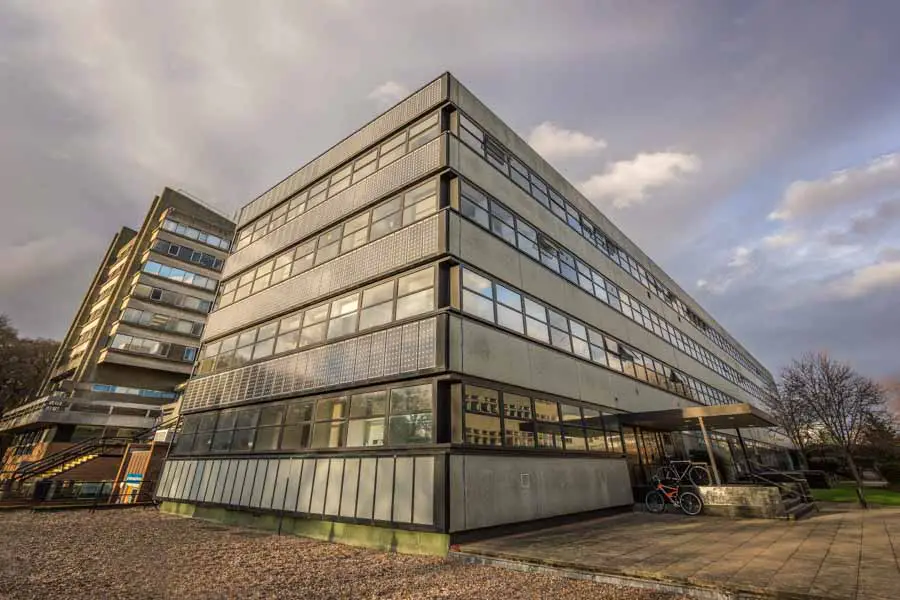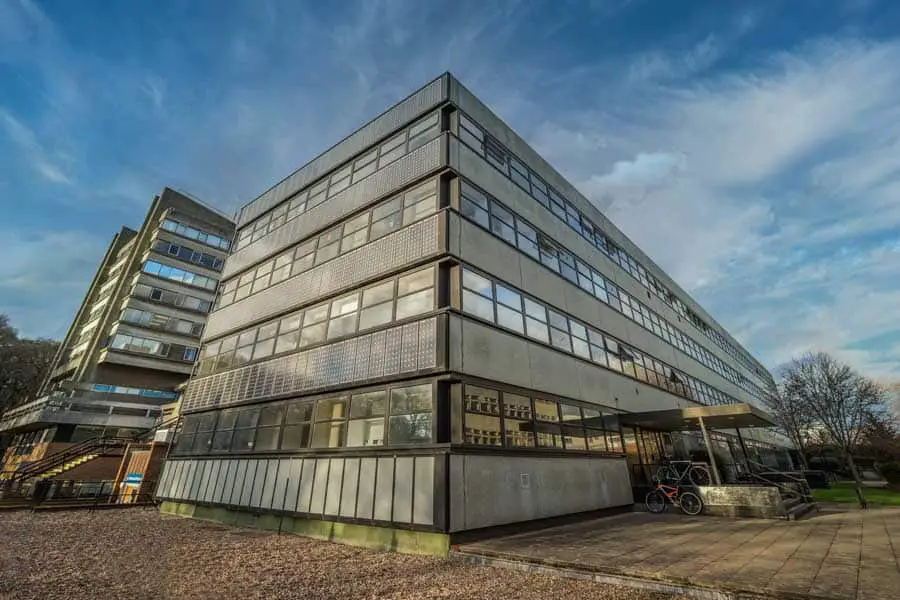 This is my affiliate link for Luminar 2 – if you buy Luminar using this I get a commission, so in return let me save you some cash as a thank you. Type MCEVOY in the coupon code you get £10/ $10 off – so we both win!
Access
Access to construction sites – this is something the client may know nothing about, and I need to sort this. And if the building I am photographing is occupied I have to make sure that the spaces are ready, and that people are aware that I am working in the building.
Contractors
I often work on live construction sites. I have to sort out access onto the site. The hurdles this can present vary from site to site, and in general terms are more onerous the larger the site.
I have to make sure that my access is arranged in advance, and that I know what I need to do to get on the site.
This includes site inductions, PPE, timings and working around live sites which is a real challenge.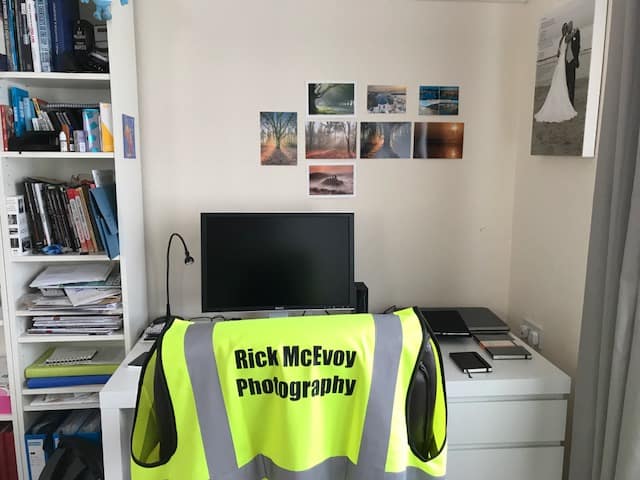 This can make or break a shoot – this is very important.
This is down to me to arrange, and will be the subject of a separate post – I have just added this to my ever growing list of post titles.
Taking the photos
Finally we got there. This is everything to do with taking photos of course, and look how far into what I do this is!
Architectural photography has to be technically correct and represent the building at its best, but in an accurate, natural, realistic, and interesting way.
This all has to be done in a logical sequence to ensure that all the photos on the shot list are taken.
Technical correctness
I won't talk abut this too much – the absolute expectation is that the image capture is technically flawless. I do not ever discuss this with clients, it is just, and quite rightly, expected of me.
Interesting viewpoints
I take some photos from different angles – not everyone. These can be high or low – that is on the ground or 5m up in the air. These give a different viewpoint which makes for interesting photos.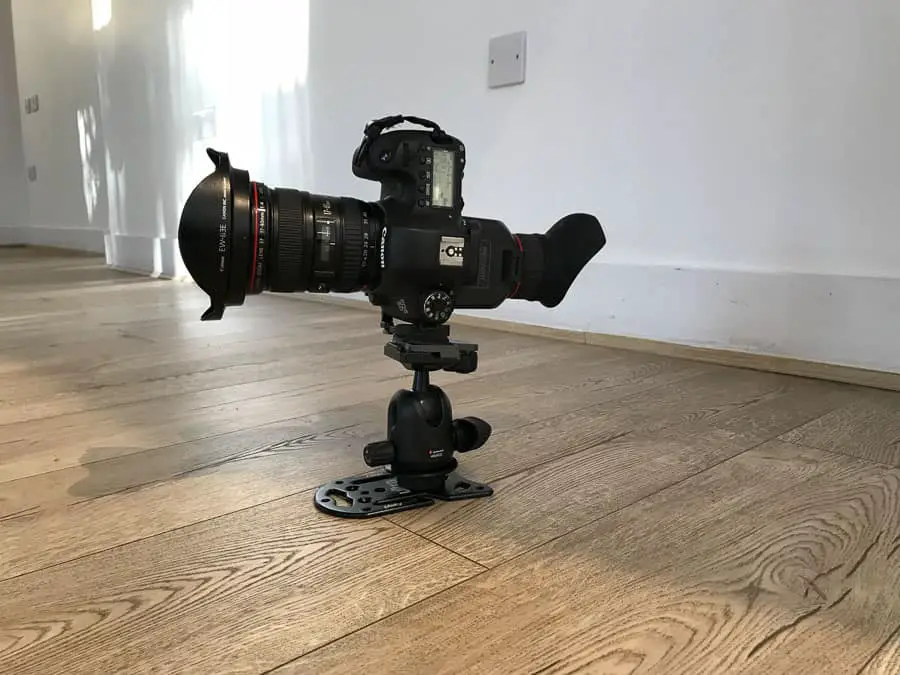 Like I said not every photo, just the ones that will benefit from a different point of view.
Not on the shot list
I agree a shot list. But I try to get one photo not on the shot list, giving my clients that bit extra.
People
I have to sort out releases for people in photos, or exclude people from photos. Another one for a separate post which I have added to my list.
I prefer the exclude people from the photos approach – problem solved! And for public buildings and outdoor spaces having people in is just fine and releases should not be needed. Or I just put myself in the frame!
Behind the scenes
I take behind the scenes photos and videos which are invaluable promotional materials for me.
Here is my favourite behind the scenes photo taken at a gravel loading facility!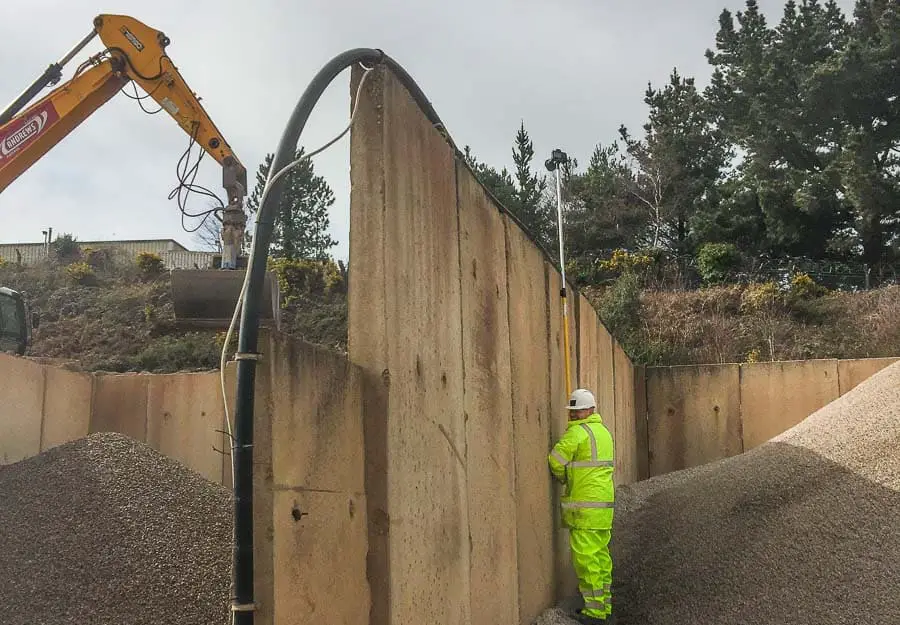 Edit the photos
There are two parts to editing photos – editing the shoot photos to narrow down to the ones that I am physically going to process.
I select the photos that I am going to edit in accordance with the brief, and then edit them and present them to my clients.
I do not show them all the photos that I have taken and let them choose which ones they want me to edit – this is down to me to do.
As well as editing the photos which is of course down to me, on construction and refurbishment projects there are often things that have to be removed, using lovely Photoshop.
These can include, to give you an idea
Marks on new walls and ceilings
Skips and bags of rubbish
Hosepipes
Things that are just not finished!
I have to sort all these things out – there is of course the question of the time taken to do this stuff.
Issue the photos
I take photos in RAW, but if I issued RAW files to a client they would (probably) not be able to open them. So I convert them to JPEG so they can open them, and issue them to anyone they want to.
And I compress them, so the files are not too large without reducing the quality.
Invoice the client
Yes I have to invoice the client to get paid. I do this. There is no one else after all. So all that admin, banking and financial stuff is down to me as well.
Marketing
I have to market and promote myself and my work to get work in the first place. More work for me which is not taking actual photos!
Related reading
Check out these two pages on my website where you can find lots of related stuff
And also my blog where there are lots of other related posts not included above.
You Tube
Yes I have a rapidly growing You Tube Channel, where I talk about the weeks blog post. There is lots of other good stuff on there too.
Photography Explained Podcast
I am the creator of the Photography Explained Podcast, available on all major podcast providers. Check out the website for more.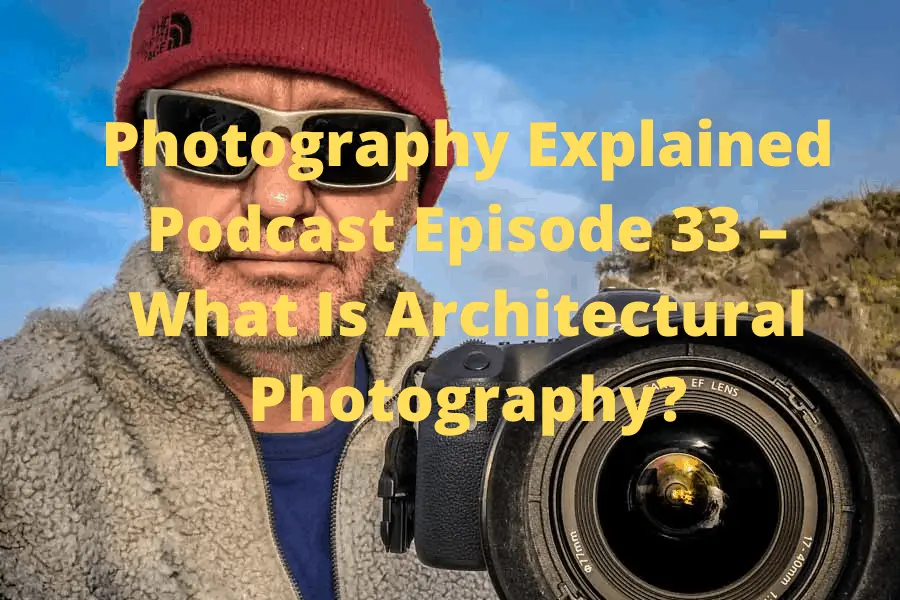 Subscribe to my weekly newsletter
I send one email a week which tells you what I have been up to with my blog, podcast and I also tell you of stuff that you will hopefully find interesting and useful.
I also share news and special offers for stuff that I use. And I share one photo a week that I have taken and tell you a little bit about it.
All good stuff.
Fill in the subscribe box and you are on the list!
That's all folks
Thanks for sticking with me to the end. I've been Rick McEvoy, see you on the next one.
What is the next one?
I should have said – Do You Want To Know What Makes A Good Architecture Photo?
And with that I am done
Cheers from me Rick